When online shopping has been taking the lion's share of the markets, offline stores have started to change their concepts from the mere commercial destinations. Contemporary flagship stores do not only embody astonishing interiors as a proof of concept, neither they limit to provide an experience to the most demanding fashion victims. Instead, they have become the tangible horizon of our imaginary escapes, a parallel word that goes beyond products, and invests our eagerness in terms of extravagance, extraordinary, thrill. Designers do not miss the chance to give their contribution: one more time, they work as storytellers, providing a narrative plot that is capable to brand a space through inedited architectural solutions.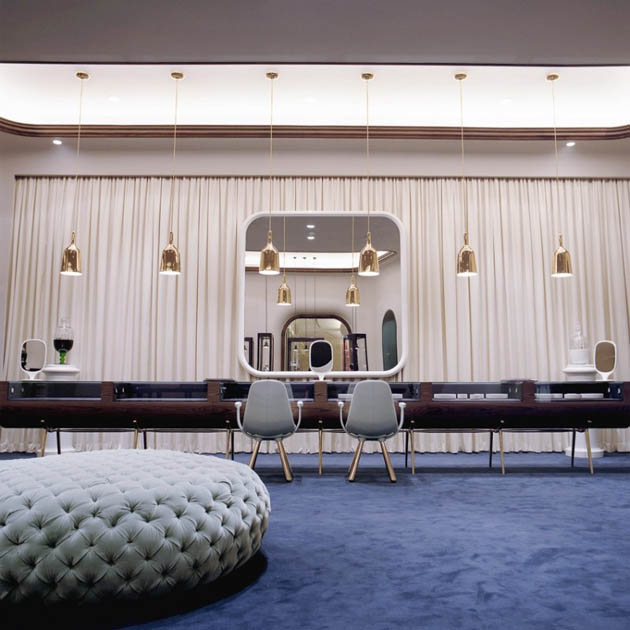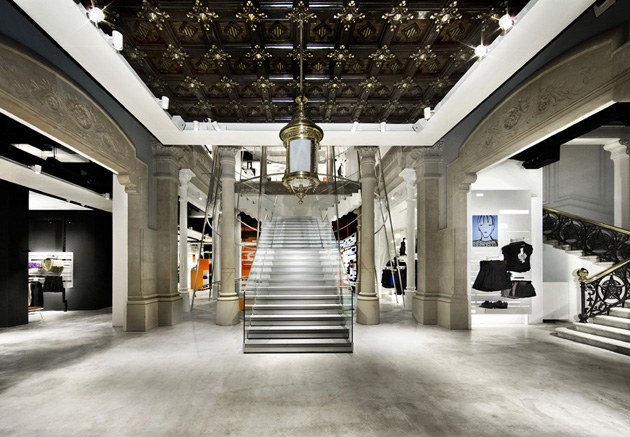 Peter Marino, the most revered among retail designers, has been working with the great majority of world renown luxury brands. As his most acclaimed project probably remains the "Louis Vuitton Maison" on London's Bond Street (which is still the largest brand shop in town), a jubilation of golden chainmail and metal scaffoldings wrapping the entire surface of the walls. However, his latest, Chanel's Avenue Montaigne, is not inferior to his most well-known precedent, combining a linear layout with astonishing, hyperbolic details – like Coco's oversized pearls hung from the ceiling, or golden tweed wall coverings.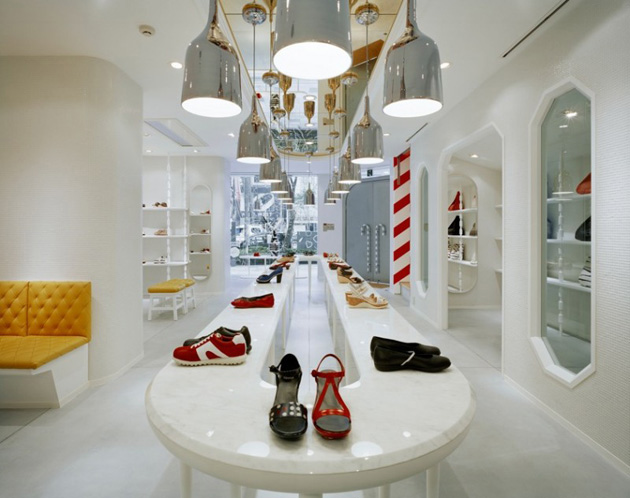 Most often, designers do not limit their collaborations to the world of luxury corporations. Jaime Hayon is a paradigmatic example of a more transversal, eclectic attitude. His versatility, in fact, allows him to respond to the need of exclusivity of niche luxury brands such as Octium Jewellery, while providing informal solutions for footwear giants such as Camper. Usually, the brands going for this strategy do not maintain an exclusivity policy with the designers they choose to work with: getting back to Camper, the Spanish company has demonstrated a special intuition to select the coolest designers around. Nendo, for example, was given carte blanche to redesign Camper's New York store. While maintaining the white and grey palette, he succeed to give to a modular repetition a witty, yet decorative, effect.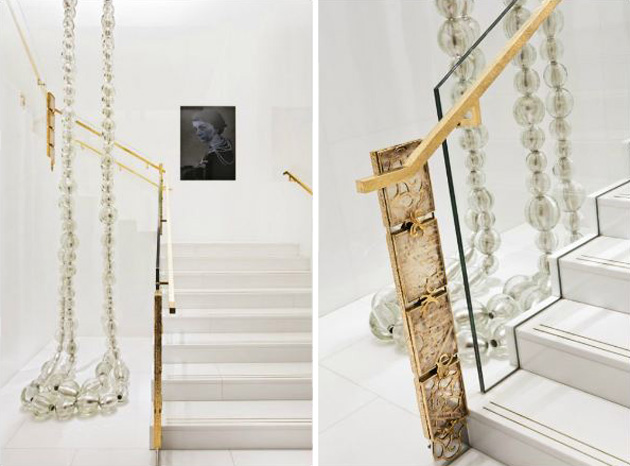 Does great retail design remain a prerogative of luxury brands? Yes in most cases, even with a few notable exceptions confirming the rule. H&M's flagship store in Barcelona is one of them: designed by Javier Mariscal in 2008, it combines a conscious architectural intervention – an hyper modern, essential steel structure inside the huge XIX century stairwell – with a cheerful, Spanish spirit. More recently, Normal Studio's work for H&M Home's London store proves that also a DIY approach can contaminate the most established corporations retail rules.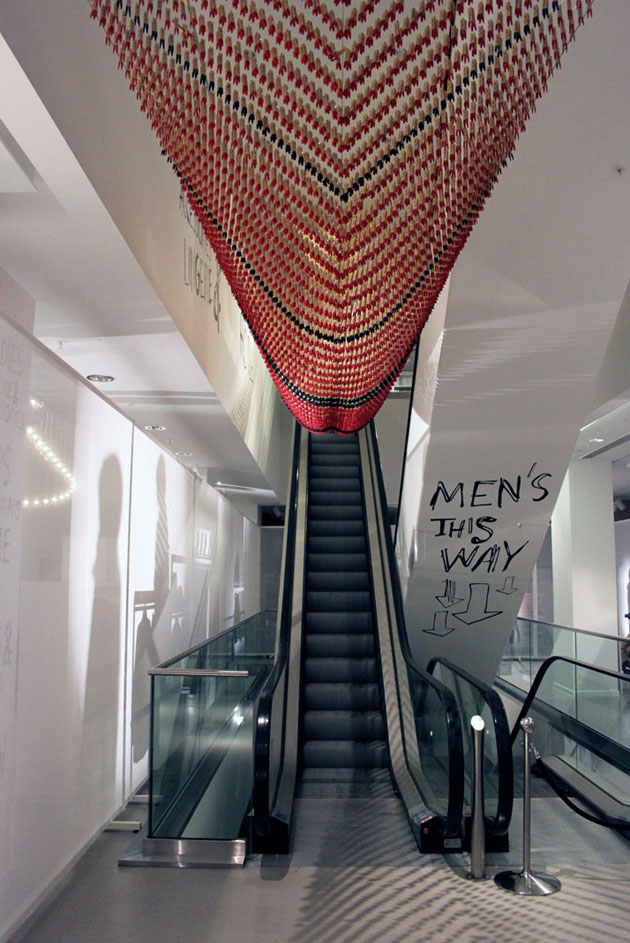 Giulia Zappa