Entering the Giò Marconi's total white-walled gallery, illuminated through cold neon tubes, you feel the urgent need to rub your eyes, hit by a blinding, snowy white light. The almost aseptic, immaculate rooms of this prestigious art space seems to actively contribute to value the concision of the forms of the latest works by André Butzer (b. 1973 Stuttgart, Germany).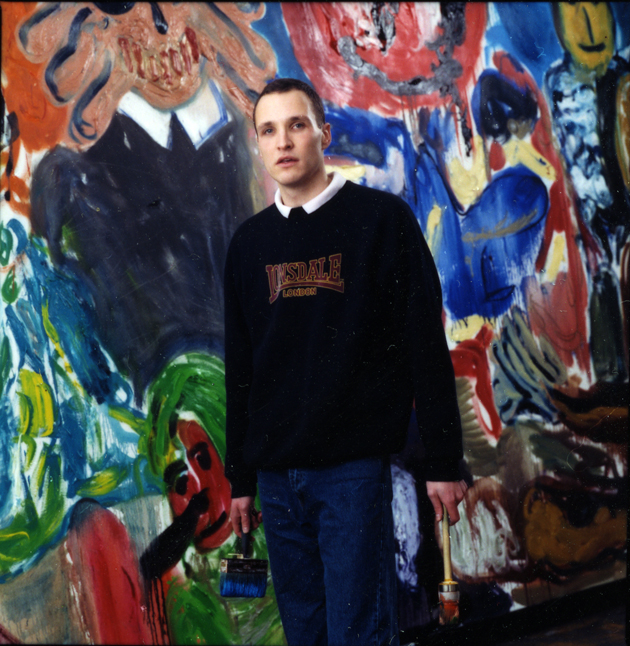 For his third solo show at the Milanese gallery, the semi-abstract German painter – well known for his roughly executed repetitions of ugly, extremely coloured cartoon character paintings -, presents a series of the so-called N-paintings, in which he has abandoned figurations and showy tones for rectangular black and white shapes. These works, which name "N" stands for an imaginary destination, a non-place situated on the edge of abstraction where all colors are conserved, are made of flat stripes that creates strong geometric contrasts. Even though they look like machinelike iterations, getting closer to them you can see deep differences in the brush strokes and colour intensity, as well as in the shades and the use of space: perfectly horizontal and vertical lines alternate slightly curved contours, that create optical illusions.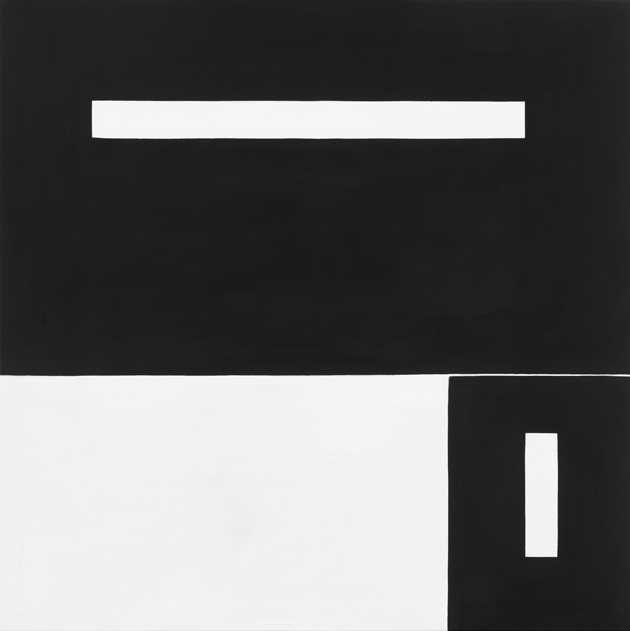 Along with the N-paintings, Butzer exhibited here also some works belonging to the Post N-Paintings; small canvases that call to mind the artist's earlier hectic compositions, featuring cartoonish renderings of various characters and objects, clearly influenced by artists such as James Ensor, Willem de Kooning or Phillip Guston. With the dark symbolism and the abstract and neo expressionism as first references, Butzer makes use of coloured motifs, hollow-eyed faces, grotesque and anxious masks mixing them with the monochrome newest researches. The exhibition will run until 1st February 2014.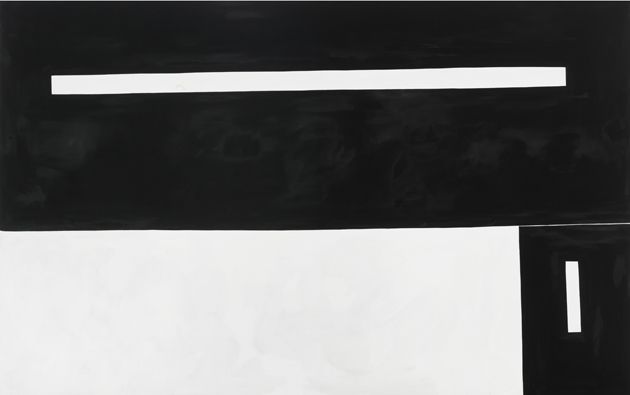 Monica Lombardi – Many thanks to GiòMARCONI Gallery