Paris is the ultimate playground for the peckish, flavor-savvy and culinary curious. A world of tradition and creativity, many travel the globe for the chance to savour Parisian cooking.
For the ultimate foodie indulgence make for Guy Savoy, the three-star namesake restaurant of a French Master chef. There's something about Savoy's rich yet unique style – each dish develops as you devour it, taking you on a creative (and at time unexpected) culinary journey. Many of the remarkable dishes that make up the lunchtime degustation menu look like miniature works of art. Case in point, the carrot and lobster bisque hidden beneath a lace-like web of beetroot and flowers. With all the dishes constructed at your table, Guy Savoy makes theatre from food (and deserves a round of applause).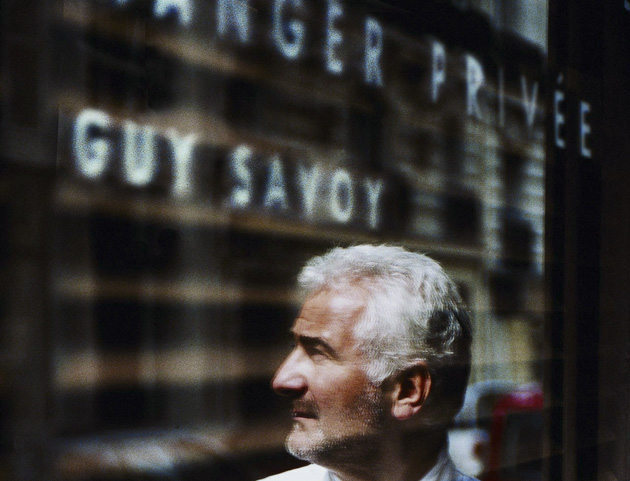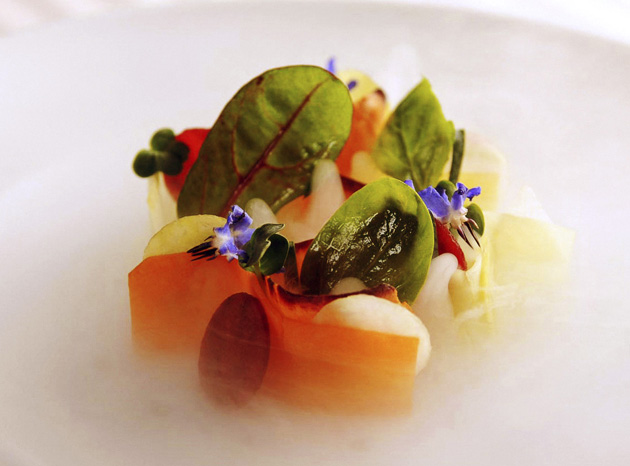 Similarly magnificent and history-drenched is Le Grand Véfour. Tucked away in an elegant corner of the Palais-Royal gardens, and once the coveted haunt of Victor Hugo, Sartre and Napoleon, this was the place to be seen during the Belle Époque and a site of political, artistic and culinary intrigue for over 200 years. The original interiors remain, with seats marked with the names of those who once called them their favourites (I had Maria Callas', across the way from the spot once filled with Balzac).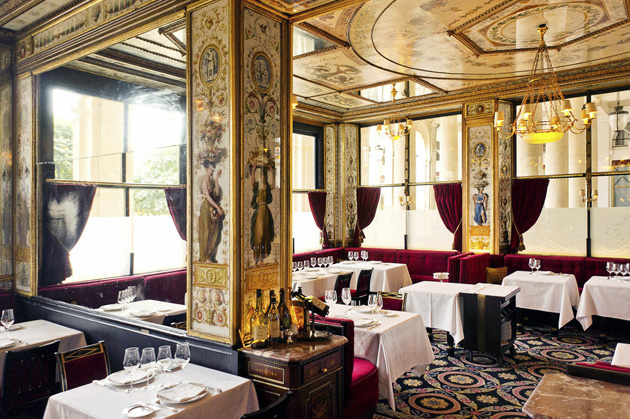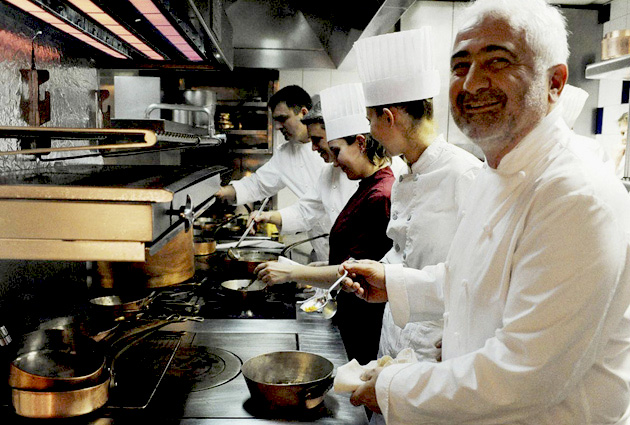 And then there's Angelina. Founded in 1903 by Austrian confectioner Antoine Rumpelmayer and named in honour of his daughter in law, Angelina has been the favourite meeting place of Parisian gourmets for over a century. The Belle Époque interior is the epitome of charm and refinement while their world famous hot chocolate (L'Africain – impossible to drink without a generous dollop of cream) and Mont Blanc (an intricate pastry made from a secret recipe) have attracted Coco Chanel, Proust and contemporary explorers keen to experience the Paris of yesteryear.
If you're after a less formal, thoroughly French experience then Chez Janou, a mere amble from Place des Vosges, is for you. Always packed with clued-up, wine sipping locals, this time-forgotten venue serves up traditional provincial fare. Its real selling point is the chocolate mouse, which arrives at your table in a huge bowl, from which you serve yourself. Self-control, and booking ahead, is a must.
Or you could just wander the city's ancient streets and flower filled gardens snaking on crepes, pastry or falafel (the pita falafel at Sarl Daphne is a must) and feel truly blissful. Food and France, what more could you want!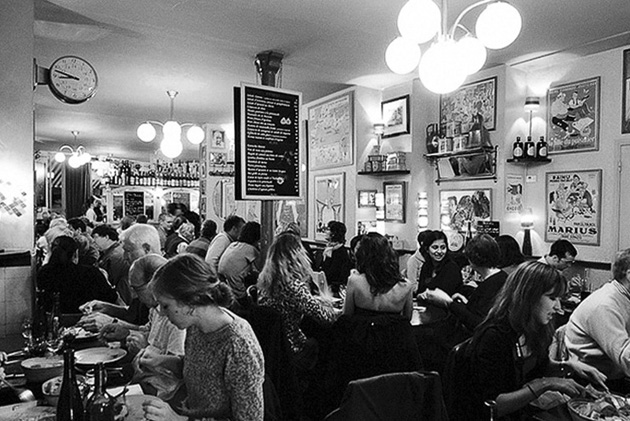 Liz Schaffer