Now our light-hearted summer is over, and people have returned behind their keyboard devices again to post and publish tons of worrisome information about our planet's state of being, it feels like the perfect timing for the exhibition Biodesign, on the Cross-Pollination of Nature, Science and Creativity. The exhibition opened recently and runs until January 5th at the The New Institute in Rotterdam, the Netherlands.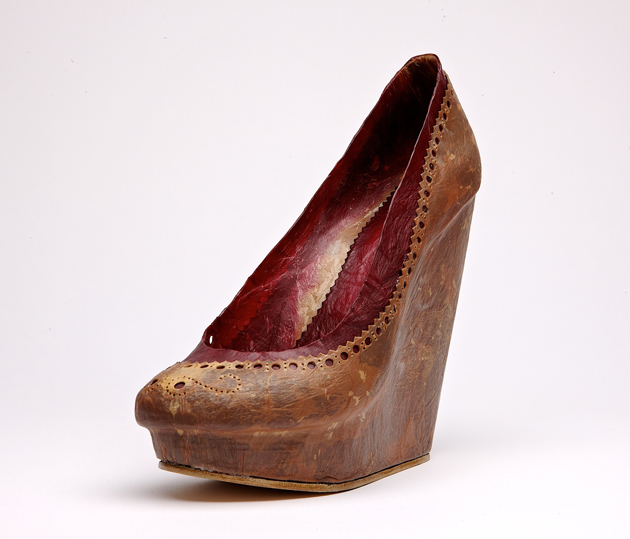 The exhibition is curated by New York-based writer and teacher William Myers, who published his book BioDesign: Nature + Science + Creativity exactly one year ago in collaboration with Paola Antonelli, MoMa's senior curator of Architecture and Design. Antonelli, in her turn, introduced the word 'biodesign' to a large online audience in her article for Domusweb, States of Design 07: Bio-design, in the fall of 2011. In short, biodesign stands for designers who utilise living organisms as essential components for the production of new materials and experimental projects.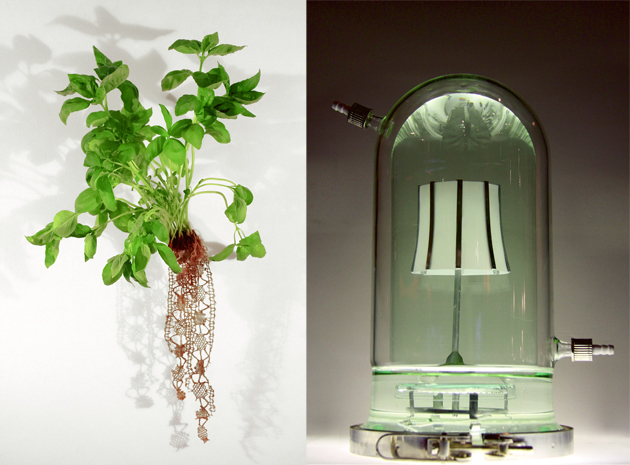 Now, throughout this fall, Myers' exhibition about biodesign lifts the described projects from the flat paper of his book onto the displays. Myers' and The New Institute's goal with this exhibition is to show us that nature can help us building up a better future by replacing industrial or mechanical systems – that now seem to antagonise us increasingly – with biological processes. On display are 57 projects that show us how lamps can shine without electricity, how snails and spiders can excrete new fibers, how mushrooms can replace synthetic foam and how microbes and algae can be used to grow textile, vases and shoes.
Yet, if we look further than these breathtaking projects, this exhibition is, to be frank, quite in line with the growing trend of exhibitions about design and healthcare, new-technologies and our future. Are all these courageous attempts to highlight design's lifesaver-potential, because of our mens rea, our guilty mind? Can biodesign genuinely replace our own invented machinery, apparatus and systems to which we are so accustomed, with nature's organically growing processes in sufficient quantities? Hopefully this exhibition provides not solely inspiration for "designers, artists and scientists in the form of varied, in-depth information on new materials and potential biological application in architecture and design" but also for the corporate, engineering and investor world in order to give this side of design a chance to gain solid ground.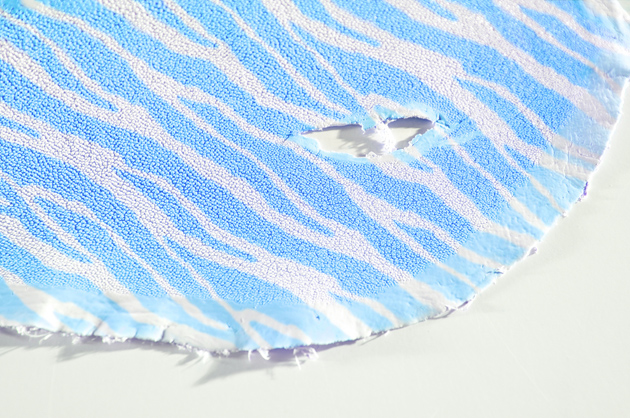 Lisanne Fransen – Photo courtesy of The New Institute