Only recently finding its exquisite way onto the tourist map, the ancient Croatian city of Split has played an integral role in transforming the Adriatic Coast into an elegant, Old World, seaside destination. Attracting international model scouts keen to uncover the next local superstar (summer evenings in Split could easily be confused for a catwalk show) and tourists who stare wide-eyed at the city's Gothic, Renaissance and Baroque architecture, bustling port and labyrinth-like alleys, this city has plenty of charm.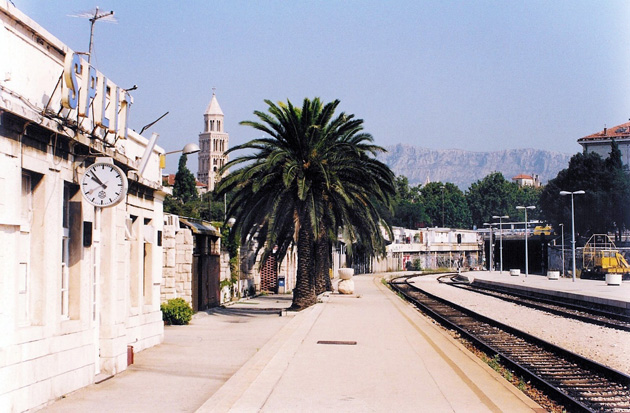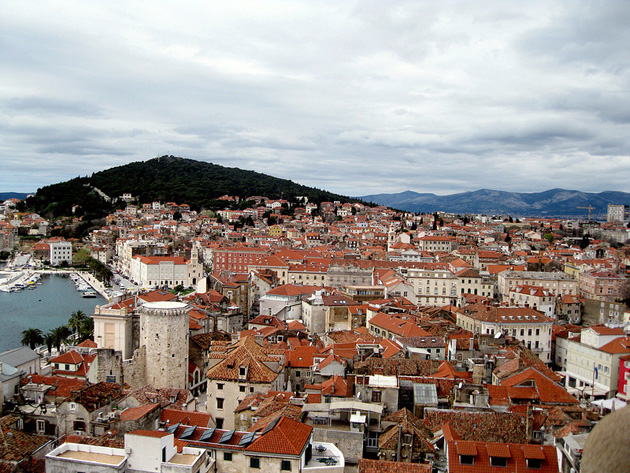 Split – which is brimming with Roman walls, squares and temples – was built around the Diocletian Palace. The original inhabitants sough refuge here, yet contemporary visitors are now greeted by underground markets, fire twirlers and rather fine operatic performances. The Palace's central square (Peristil Square) is best observed from the top of the steep and slippery Campanile, which rewards you with views of the rooftops, ocean and surrounding hills. The UNESCO listed palace has four monumental gates and houses, within its huge white stonewalls, a true culinary find – Hotel Peristil. Overlooking Peristil Square, this quaintly delightful hotel is highly sought after during the high season and offers up a truly Croatian breakfast and the best tuna carpaccio around. It's a great place to watch the world stride elegantly by. Just beyond the hotel is the local fruit market, packed with nuts, honey and fruit in every conceivable hue. Equally picturesque – although slightly confronting on the olfactory front – is the fish market. Compact yet bustling, this venue offers a wonderful glimpse of what the city was like all those centuries ago. It's also a stone's throw from the Riva promenade, a huge street that winds its way along the waterfront and is lined with restaurants, jewelers, market stall and kava sellers.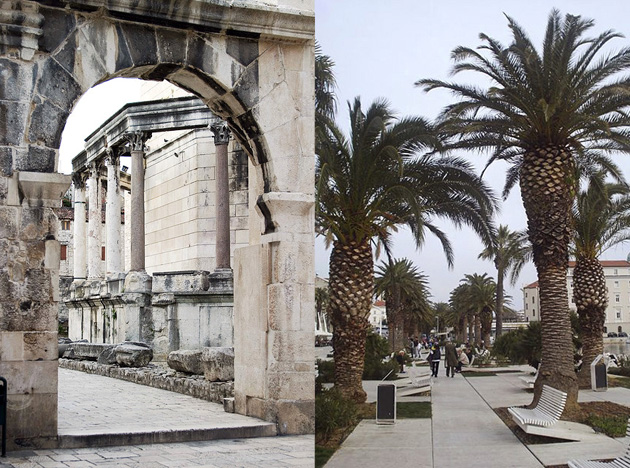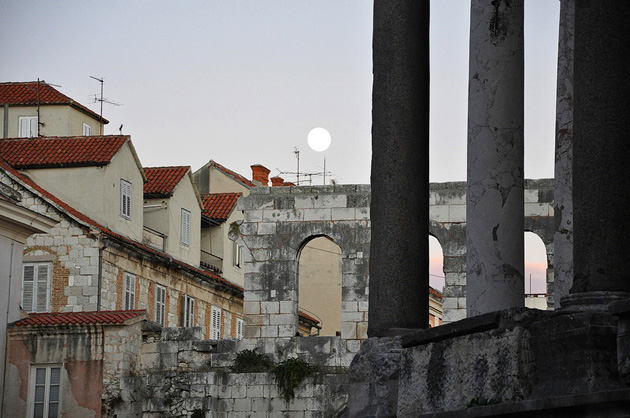 Other Split wonders include Jupiter's Temple, which has taken on the more modern name of St John's church, two original Egyptian sphinxes and the city's sandy beach. You could always while away the hours watching the bustling Port. Truly alive on a Friday and Saturday, this is the starting point for many of Sail Croatia's exotic, sun-filled adventures.
If the bustle of the city becomes a little too much make for Marjan, a hill situated on the west of Split. A local oasis, here you can amble along tree shrouded walking paths (a mecca for joggers and cyclists) and gain a view of the city from the summit that completely justifies the ascent! This hill boasts an array of churches yet it devoid of houses – building here is completely forbidden in order to save the wild brilliance.
Historic and beautiful, Split really is one of the Adriatic's most lively jewels.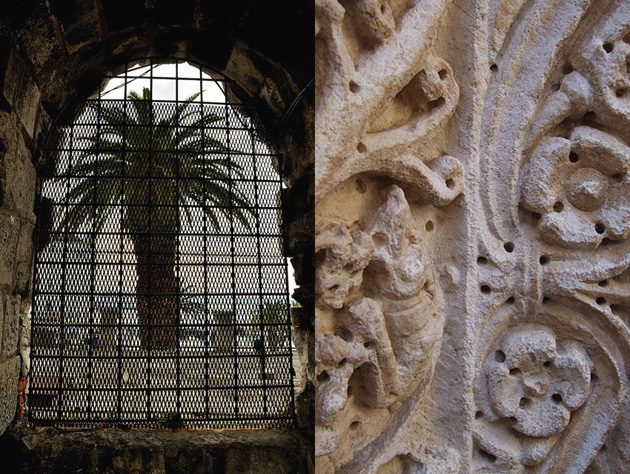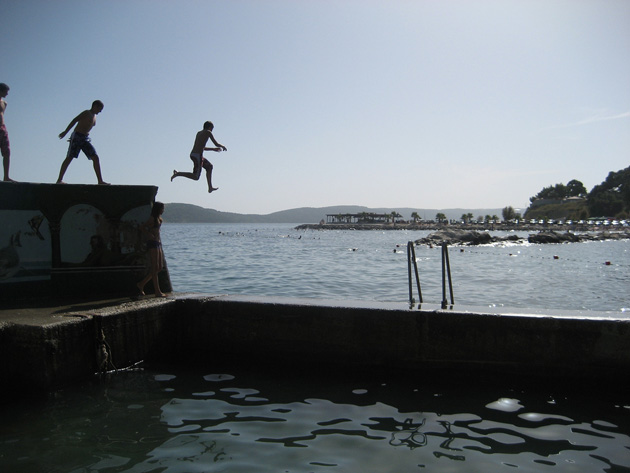 Liz Schaffer, Images courtesy of Household Riot, Marcin Szala, Adrien Dubuisson, Sarah Sampsel, Tom Kelly, Athena Lao, Dworzec