If one night in Autumn you find yourself in Antwerp, there are three things you can do. Before, though, leave your friend, your loved one or who ever else is traveling with you to the hotel and exit on the streets alone. Remember to put on a jacket: the North Sea with its storms is 56 miles away, which is not that far, and you're indeed in the Northern Belgium – here, the least you can do is to protect yourself from wind and humidity. Don't fear the silence: in spite of its 500.000 inhabitants, when the sun goes down Antwerp gets empty. You run the risk of feeling lonely and far away from home. Have courage. This is your night in Flanders and there are the three things to do to make it magical.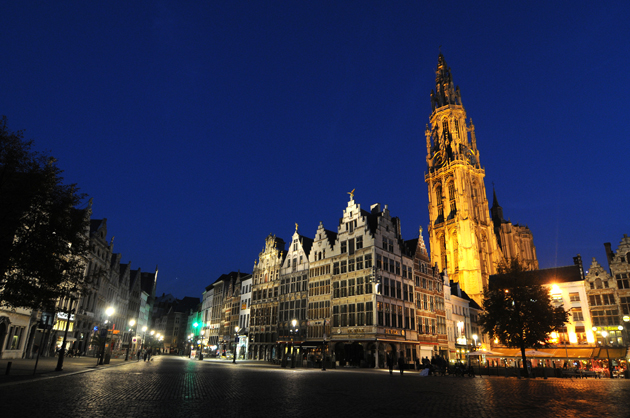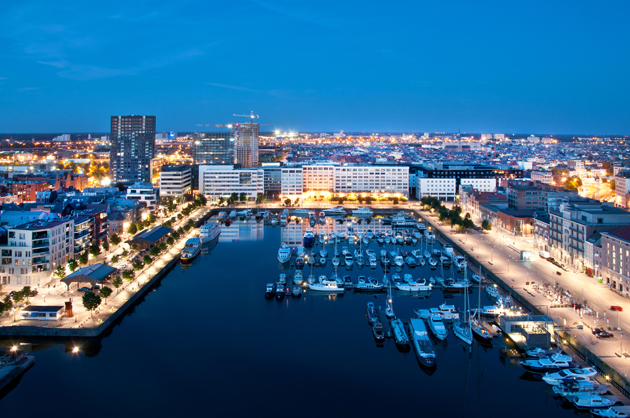 Visit the railway station. In Antwerp people call it "railway cathedral" for its majesty and aspect. Walk in its underground floors linked together with escalators and enjoy this masterpiece of modern architecture, in contemplation, as you were in a sanctuary. The railway cathedral, opened in 1905, is the fourth most beautiful station in world, according to the American journal Newsweek.
Go in search of hands. As the story goes, the name Antwerp derives from "Hand Werpen", that is "throw the hand", expression referred to the killing of the giant Druon Antigoon, who ruled these places in XV century, by the roman soldier Silvius Brabo. Brabo cut off the giant's hand and threw it in the river Schelda. Since then, it became the symbol of the city. On the many monuments of Antwerp you'll find hands everywhere, even in shops, shaped in chocolate candy. Go to MAS, the Museum Aan de Stroom, with the facade upholstered by hands of stone, and reach its top (this museum stays open until 10 pm). You will see the harbor, the majestic Cathedral of Our Lady and the Ferris Wheel illuminated.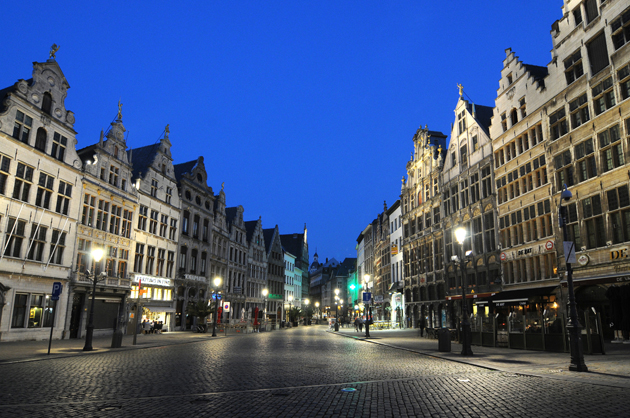 Lose yourself in the streets of the inner city. In Grote Markt, the heart of Antwerp, you will find Silvius Brabo's statue. You'll find yourself surrounded by the houses in which, from XI to XII century, lived the local congregations, today occupied by shops and restaurants. Their fairy-tale fascination will add a magical touch to your lonely night in Flanders.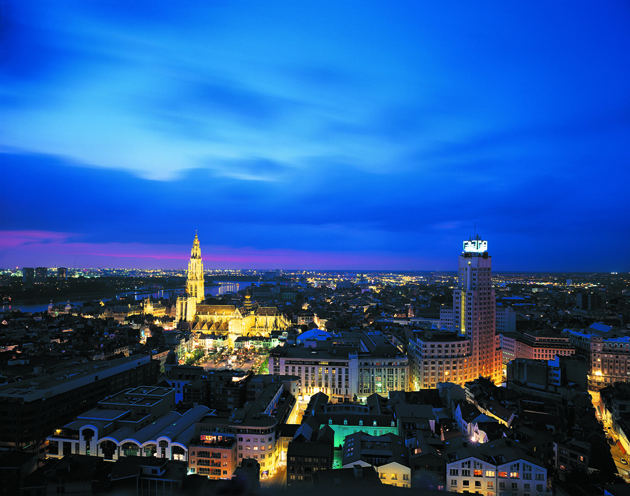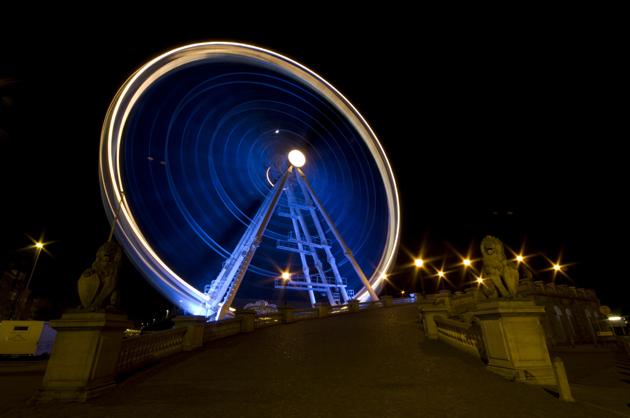 Antonio Leggieri – Images Stijn Hosdez, Sjoerd van Oosten & Antonio Leggieri