Xorko (pronounced Hor-ko, meaning 'village' in Greek Cypriot) is a collaborative art movement that emerged out of an awkward Skype meeting between two friends. Their shared concern for social and cultural issues facing the island of Cyprus opened up a dialogue that has been organically growing into a community (composed of artists, designers, art curators, historians, anthropologists, sociologists, writers, poets and of course musicians) ever since. Their intention: to change things. The old local coffee shop culture that was so prevalent in Cypriot everyday life in the past – along with the values that came with it, such as dialogue, common good and community – has unfortunately been withering for the past two decades under overbearing hordes of swanky cafés, global fast food chains and glitzy brands.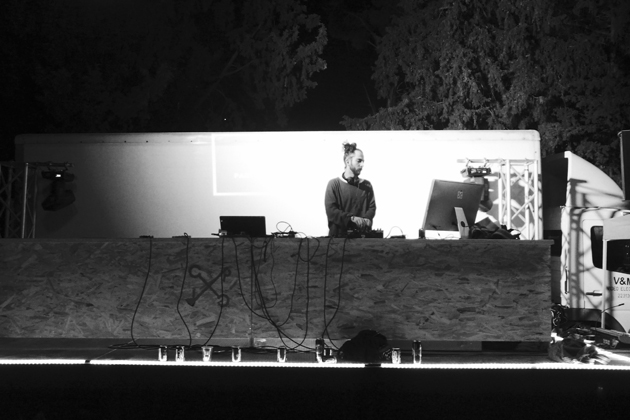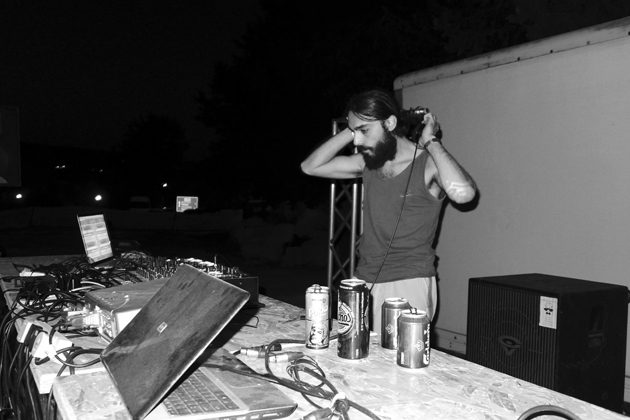 This is the second year Xorko Festival is taking place. As in last year, the location is Arminou, a tiny old village (with a population of no more than 30) in the Paphos district of Cyprus. The Xorko crew has had to approach and propose their plans to the town people and 'muhtar' (community president) with great care. There's always the danger that such undertakings may result in a 'takeover', since such small villages aren't used to the idea of thousands of people swarming in for a two-day festival. However, one of the very purposes of the festival is to celebrate and learn from old village life, and therefore the profits made from the festival were donated back to the village.
The festival lineup was large and varied. The bold folk hymns of Monsieur Doumani ('The System') and the enchantingly sensual gypsy-jazz tunes of Sandy Brour ('έβρεχε χθές') opened up the two nights. The Bass Stage kicked off with urban dance hymns by Dj Zen and hip-hop guru Dj Mike Wildcut. Tomash Ghz captivated everyone with deep melodious beats using his self-constructed midi controller, followed by Sobamonk's electro-percussive crispiness.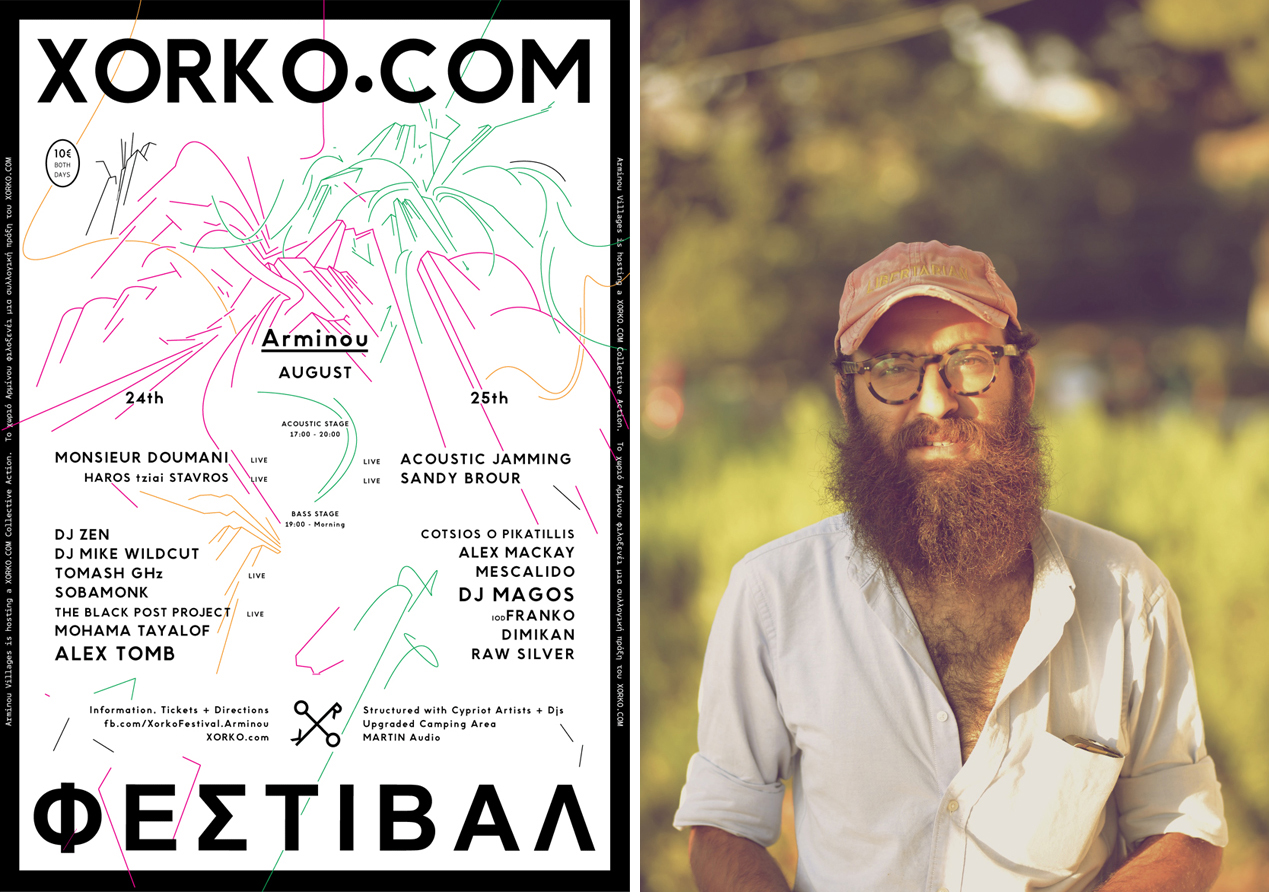 The Black Post Project – a live project by Xorko-duet Nico Stephou and Evagoras Bek – playfully combined improvised techno kicks with multifaceted guitar. Mohama Tayalof then picked things up with lucid layers of textures mashed up with thoughtfully crafted beats. Alex Tomb finished things off the first night with an incredibly atmospheric no-bullshit set, absorbing the crowds until 8am. The second night was ignited by the festive afro-funk beats of Cotsios O Pikatillis, followed by Glasgow-based Alex Mackay, who flirted with a pop break-beat techno-grit sensation. The crowds went berserk for Meskalido's outlandish Balkan electro. Dj Magos played a selection of precious funk vinyl. Franko introduced dark electro dub-techno, picked up by Dimikan, who took it darker and louder. And finally, Raw Silver, a founding member of Xorko, took the stage with a deeply industrial unforgettable set that felt like it contained a message, and that message was good.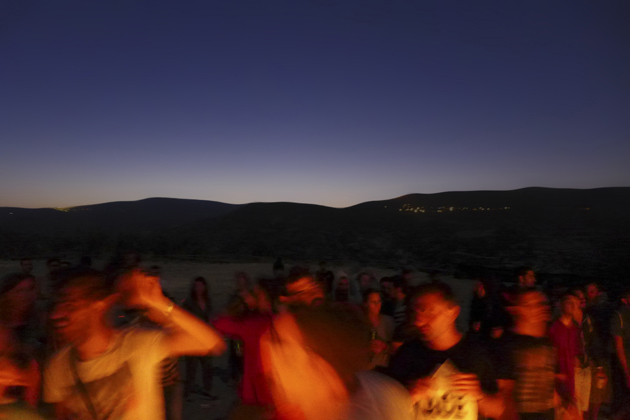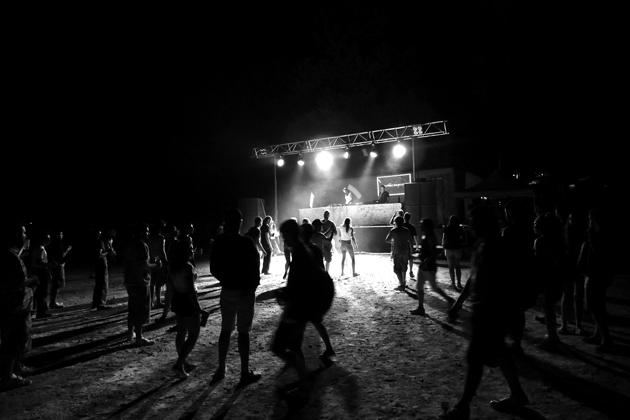 About a month ago, a few weeks before the festival, a meeting about the purpose and vision of Xorko took place. About fifteen members of the crew were present, sitting in a circle, passing around a wonky laptop, collectively writing the Xorko manifesto. Surprisingly, the general consensus amongst them was one of frustration. They could have easily just been patting each other on the back, having fun, and focusing on the hype and anticipated success of the festival. Instead, they were intensely debating what Xorko stood for and how it could be more socio-culturally effective in Cyprus. They were far from satisfied, admitting that Xorko was still a project unborn. Their ambition saw the festival as only one part of their overall vision, with interactive websites, publications, happenings and many other exciting plans to come. It was this fervid dissatisfied thirst, this stubborn rejection to take anything for granted, that signalled a movement that was rising.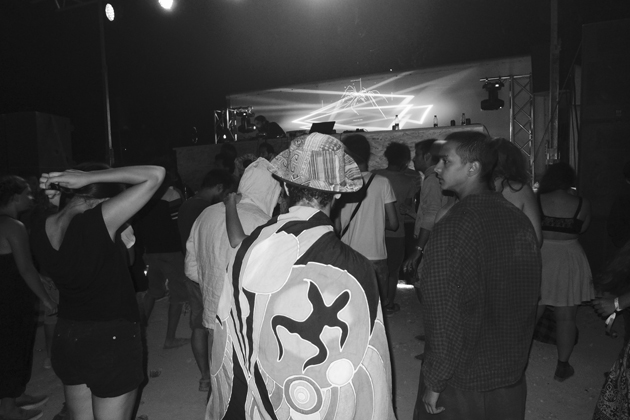 Peter Eramian, Images Peter Eramian & portrait of Demetris Taliotis by Unmask Productions