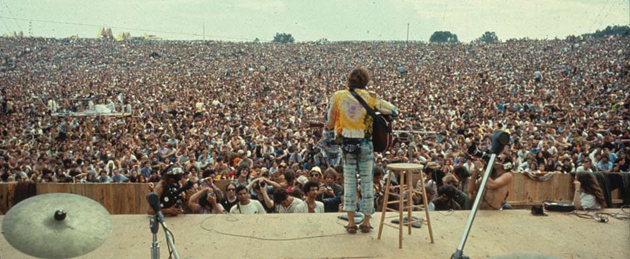 Yuck – Memorial Fields
New single titled "Memorial Fields", for the indie shoegaze band Yuck (orphans of frontman Daniel Blumberg).
 Extracted from their last album: Glow & Behold, to be released on September 30, this ballad doesn't miss anything and also fits in the song of the trumpets. With a single like this, the album certainly does not disappoint.
The Creases – I Will not Wait
The Creases debut for the British label Rough Trade, with a song that will be released on November 11; ramshackle, drunk, easy and even pop, the track reminds sounds more American (see HARLEM, THE STRANGE BOYS, GIRLS) than Australian, which is also the origin of these guys. 
At the moment they are planning a tour in their homeland with few more dates in England.
MØ – Never Want to Know
After the collaboration with Diplo, MØ reveals more details of his upcoming EP out on October 20th: Bikini Daze. We may be used to her danceable tracks, but with this single she shows a more melancholy side (in the chorus, MØ sings "I never wanna know / the name of your new girlfriend"). For the entire month of October and November, MØ will be around Europe for her tour.
Ta-Ku – Love Krule
Having nothing to do with the Chinese nevertheless the seemingly asian name, 
Ta-Ku, a young Australian beatmaker, pays a tribute to another young artist: King Krule. 
The result is "Krule Love" a sample of the song "Cementality". Ta-Ku turned it into a mix of hip-hop, drum & bass and house with sounds reminiscent of artists such as Mount Kimbie. The track is part of Songs to break up to be released on October 8.
Movement – Us
In this song, the trio from Sydney mixes R&B and dance music in an exceptional way. With its seductive vocals, it's a perfect song for relaxing at home after a tiring day.
 The "Us" single came out September 24 for Modular rec.
Enrico Chinellato