In the midst of fashion weeks from well-established fashion cities it's easy to let slip the growing fashionable stance of other cities. For some time now, Copenhagen has been a trend hub for both sleek minimalism as well as for innovative and artistic prêt-à-porter. During Copenhagen Fashion Week SS14 "cut outs" was among the strongest trends that was spotted and interpreted through the Danish runways.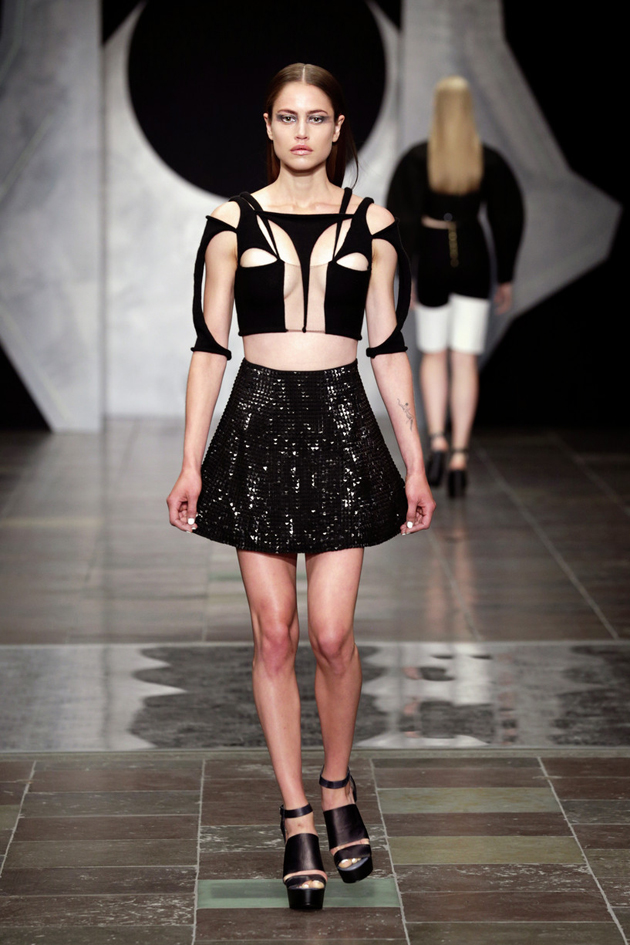 At Stine Ladefoged a collection dedicated to the futuristic cut outs was presented giving takes on not only cut out knitwear but also the classic black and white combinations. A simplistic black skirt was in combination with a cut out black top updating a timeless classic. Nevertheless the innovative approach, there was still an implicit Pierre Cardin reference to be found for the trained eye.
The cut out trend was presented also for the male audience. Both Barbara í Gongini and Designers' Nest presented male trousers, both cut out by the knee, bringing the mind to extremely distressed jeans as seen on street style royals, but in a more urban Beau Brummell way.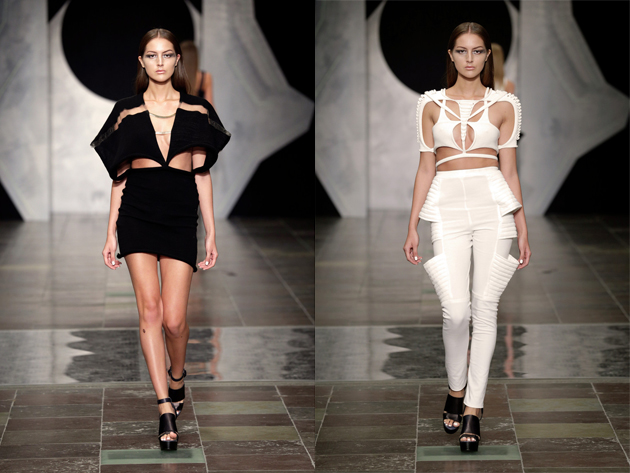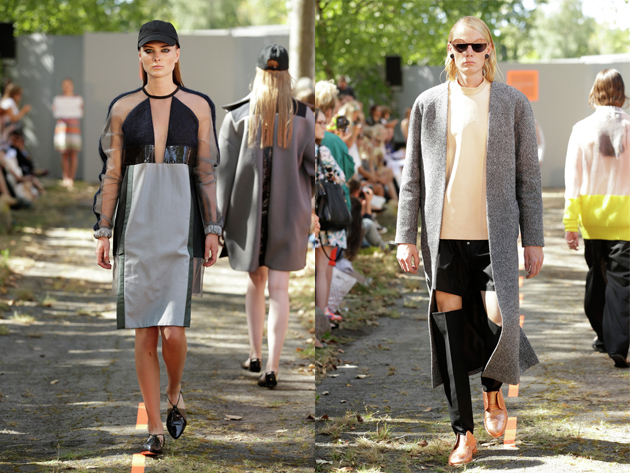 Designers' Nest was also giving a Danish demonstration of the sheer overlay for cut outs, a trend seen on the SS14 runways around the fashion world. Here the trend was influenced by the 90s sporty chic. The designer transformed the delicate fabric into a sweatshirt-like shape and by styling it with a baseball cap made it right for the upcoming spring. At Designers Remix the cut out was barely noticeable, letting just a sliver of skin peek out allowing the design to still give an element of surprise to the beholder.
In retrospect one can argue that the cut out trend has been around for several seasons due to its ability to give sensuality to garments and modernize already used trends. An unexpected and somewhat thrilling twist is bestowed upon them. However, in the rather exhibitionistic society we live today, perhaps the twist lies in the part that remains covered.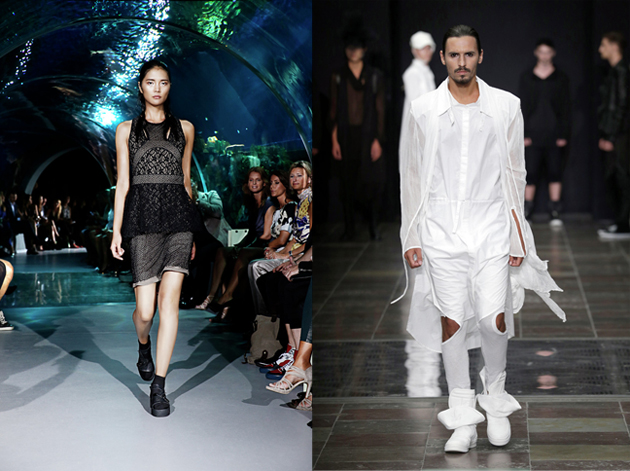 Victoria Edman