August is one of those months. It's still summer and for some it's still holiday time but with Autumn fast approaching and the stores starting to offer new season collections, perhaps it's time to freshen up your wardrobe and update with some key pieces which will take you through the last of the summer days and into the early autumnal weeks. For those who know what to wear for the holiday times, on the beach and summer clubs, the fashion tips for the summer months would come a bit late. So if you're already lurking for the autumn trends, hear hear!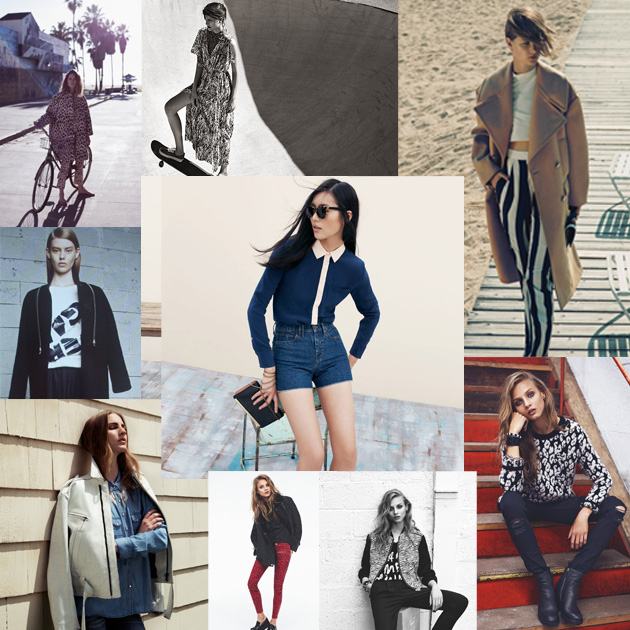 The trick is to pull out of your existing wardrobe special items which work for you, this may be your favorite pair of jeans or denim shorts, that cute vintage dress or simply a well cut pair of trousers. Outfits can be quickly updated with different shoes, a new blouse, a sharply cut jacket/blazer or just some additional accessories.
What's fun is to mix and match between the old and the new, try rummaging through some good vintage stores to pick up a printed blouse or dress, what's great about second hand items is that they are mostly original and no-one else will have the same piece.
From The Blogazine, here are some of the key trends to think of whilst choosing your transitional wardrobe; 90s sports and club wear, geometrical bold patterns, camouflage, animal prints and especially when the weather starts cooling red/orange leopard prints on knits and fine wovens, plaids and checks – mixed and matched and layered up, demure and prim dressing up -, slouchy open knits and fisherman inspired cable sweaters, the trouser suit and tailored shorts, boho dressing, grunge punk and especially primary colours are going to be hot for the mid-season.
But most importantly, have fun and don't take it too seriously!
Tamsin Cook