Tel Aviv is not what you'd expect. Hugged by the Mediterranean, a hub of innovation and all about design, this city is as cosmopolitan as they come. And it's Israel's baby, founded in 1909 by 66 families keen to create something different. Filled with galleries, boutiques, boulevards and artistic architectural feats Tel Aviv is homely, cutting edge and sure to delight.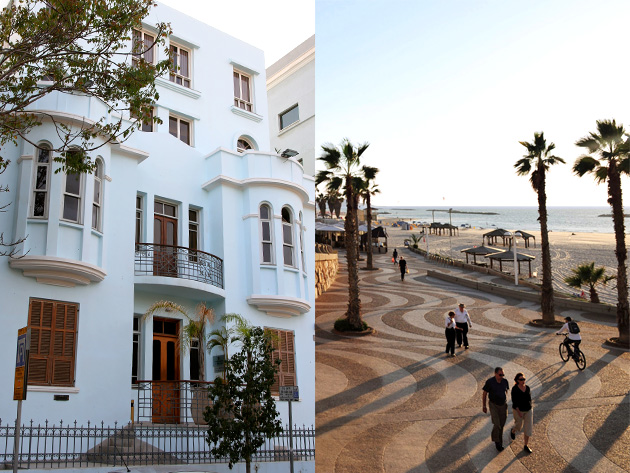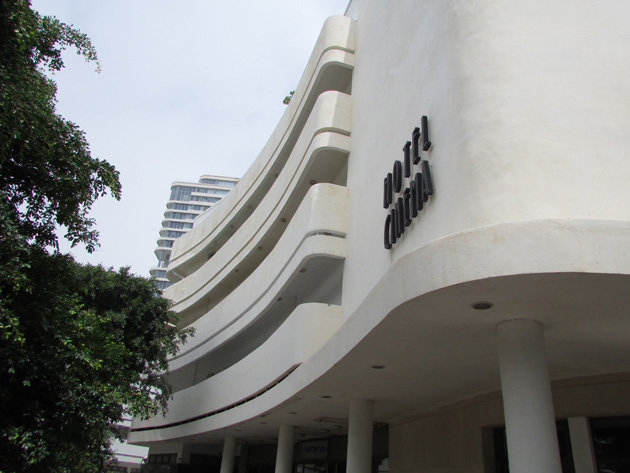 The city's most iconic feature has to be its abundance of Bauhaus buildings – there are 4,000 to be exact, the highest concentration anywhere in the world. This prompted UNESCO to declare Tel Aviv a World Heritage Site (which is astounding given the city's relative youth) and motivated it to adopt the name "The White City", with white being a hue particularly adored by the Bauhaus school. To celebrate this honour, each year Tel Aviv celebrates 'White Night', an all-night event featuring lectures, silent discos, illuminated walks, outdoor concerts and bliss aplenty. You can appreciate the Bauhaus buildings at any time though by simply wandering down the leafy and prestigious Rothschild Boulevard.
Architecture lovers will also adore Bialik Street, a peaceful cul-de-sac that's home to the Old Town Hall, now the city's museum, and Bialik House, the restored historic residence of Israel's national poet Chaim Bialik. The latter attraction is an air-conditioned, cultural haven within the Tel Aviv chaos.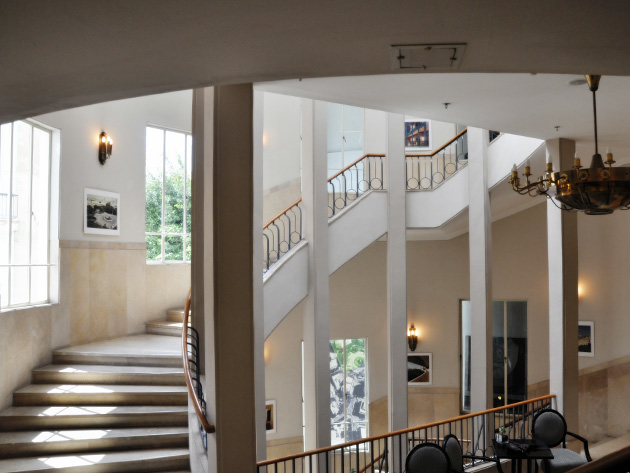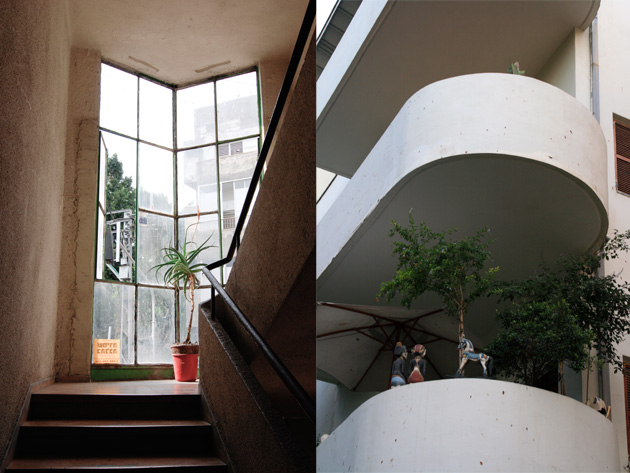 If you've got a soft spot for 4000-year-old history, then make for the ancient port town of Jaffa, found at Tel Aviv's southern edge. Pass a hazy afternoon bargaining at the eclectic flea market, investing in local produce purchased from farmers' markets found within converted waterfront warehouses and getting completely lost in the iconic Artists' Quarter – a maze of silversmiths, sculptors and painters hidden along cobbled alleys. The modern world feels a million miles away.
It's a well-known fact that history and architecture lead to hunger, so it's good to know that in Tel Aviv there's no shortage of foodie haunts. When it comes to French pastries and Israeli iced coffee (ice chips and a shot of Italian-worthy coffee) Dallal bakery, which is packed with locals and bougainvillea, excels. Alternatively, the ultra elegant Alma Lounge offers a delectable degustation-style experience and feels a little like something left over from the Belle Epoch. Mirror-covered and all about intricate flavours, hours here slip away into a food-filled haze. Then there's Olive Leaf, which offers up traditional fare with a nigh on incomparable view of the ocean. Or keep things chic and sweet by indulging in a full Israeli breakfast (it's never too early for salad) at Eden House, where all things floral, vintage and somewhat English and embraced.
Simultaneously modern and ancient, architecturally stunning and food loving; Tel Aviv is fun, beach going and a true contemporary wonderland.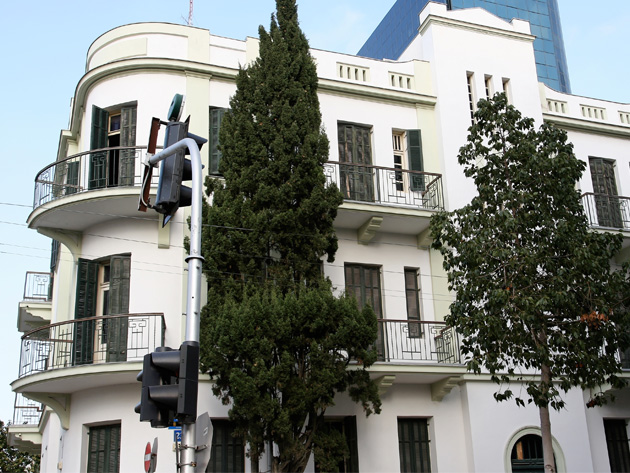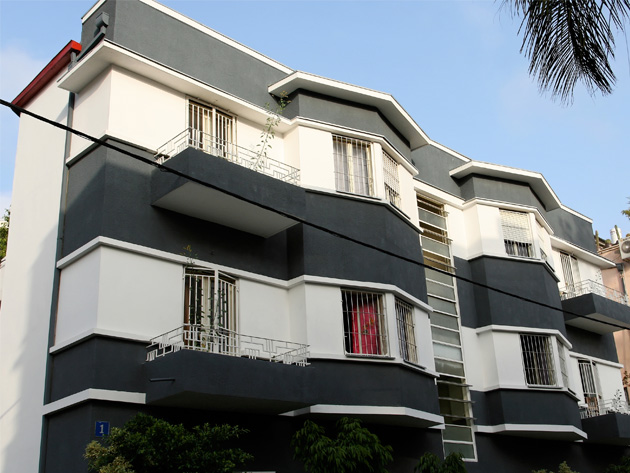 Liz Schaffer – Images from Alex Jilitsky, Jaime Silva, Jonas K, Vincen T, Copelaes, Fabcom.