There is a lot of talk about art and fashion, and rightly so, since these two fields seem to be connected at least from the beginning of the 20th century, when artists like Sonia Delaunay (Ukraine, 1885 – Paris, 1979) and Oskar Schlemmer (Stuttgard, 1888 – Baden-Baden, 1943) designed haute couture creations, up to this day when important fashion houses are more and more attracted by art, creating collaborations among the two different worlds popping up like mushrooms.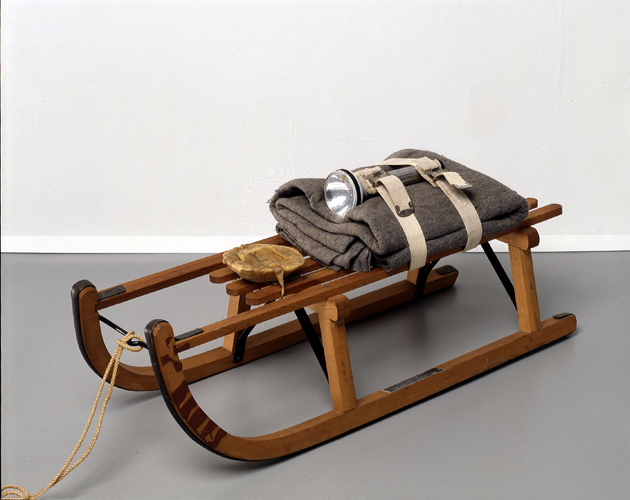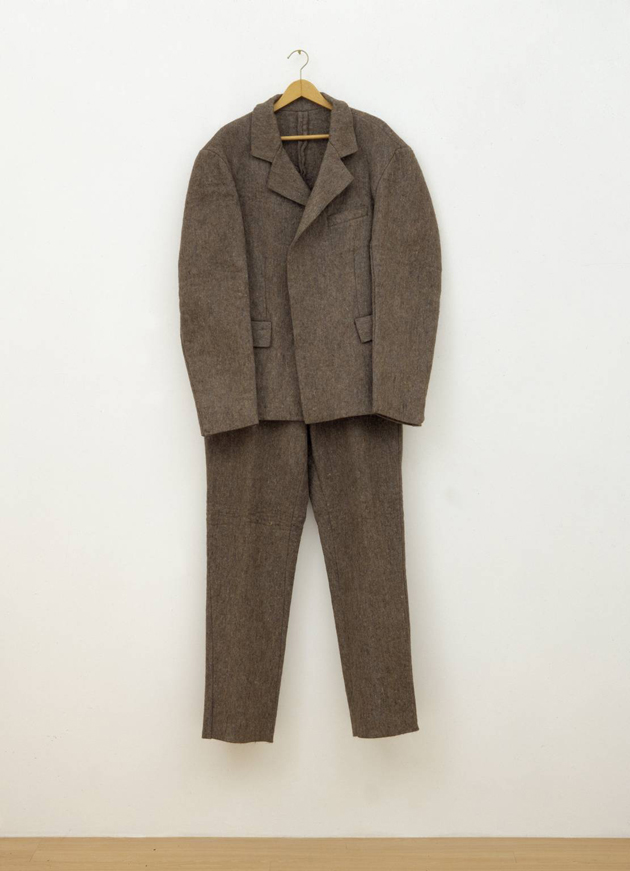 But this is not precisely what we want to talk about today. Our interest is more related to a less-considered aspect of modern and contemporary art and focuses on artists, who use clothes as means of expression. Analysing textures, colours, shapes, and, above all, psychological and political connotations of clothing, many artists have exploited its communicative aspects to look into the societies, referring to sexuality, gender, group identity, war and naturalism, thus facing public and intimate threats and experiences.

The Felt Suit by Joseph Beuys (Krefeld, 1921 – Düsseldorf, 1986) is part of a series of 100 exemplars tailored from one of his own suits (produced without buttons and with longer sleeves and pant legs similar to a uniform) and entirely made of felt, a fabric that the artist considered to be protective, "an element of warmth" for human beings. A belief coming from his experience during the Second World War – he was a pilot of the Luftwaffe –, when he was after an air crash rescued by nomads, who covered him with animal fat and wrapped him in felt following ancient medical practices.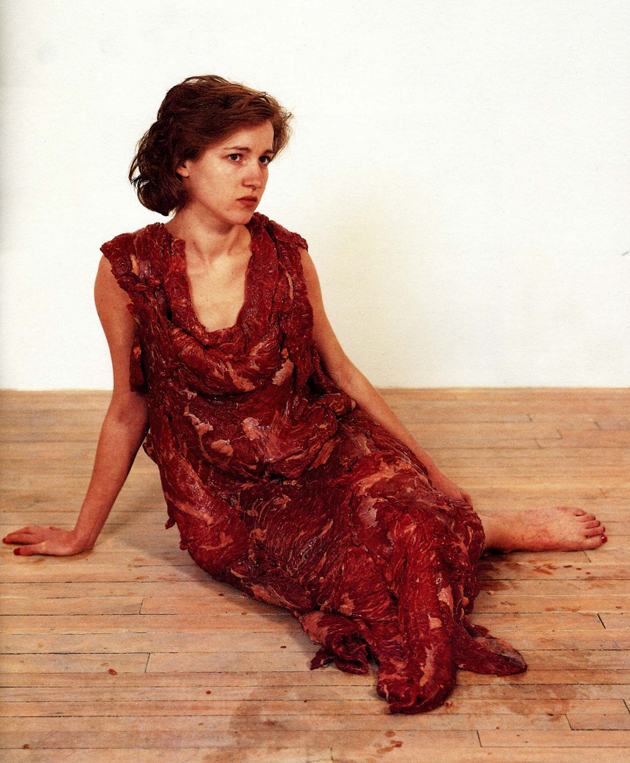 Louise Bourgeois (Paris, 1911 – New York, 2010) is another artist, who plumbed the depths of memory to create unusual sculptures made of embroidered handkerchiefs and women's dresses hung with butcher hooks or imprisoned in unsettling cells together with bones and protuberances similar to breasts and penises. "When I was growing up, all the women in my house were using needles. I've always had a fascination with the needle, the magic power of the needle. The needle is used to repair damage. It's a claim to forgiveness", she said, and in fact needlecraft determined a remarkable role in her work. The knitted sweaters and balaclavas with patterns representing playboy bunnies, swastikas and hammer-sickle compositions, midway between decoration and social criticism by Rosemarie Trockel (Schwerte, Germany, 1952); the Worker's Favourite Clothes Worn While S/He Worked created by the Bosnian-French Bojan Sarcevic (Belgrade, 1974) thanks to the help of fifteen people (bakers, bricklayers, cooks, carpenters etc.), who accepted to wore the clothes of a fashion designer while working, leaving them dirty and ready to be exhibited to pay tribute to manual work; the uncomfortable dresses by Jana Sterbak (Prague, 1955) made of flesh and cables; or the funny shapeless jumpers by Erwin Wurm (Styria, Austria, 1954) are just some examples of works realised turning ordinary garments into artistic media to express diverse, sometimes primitive, feelings, concepts and poetics. 
Art as fashion has its trends.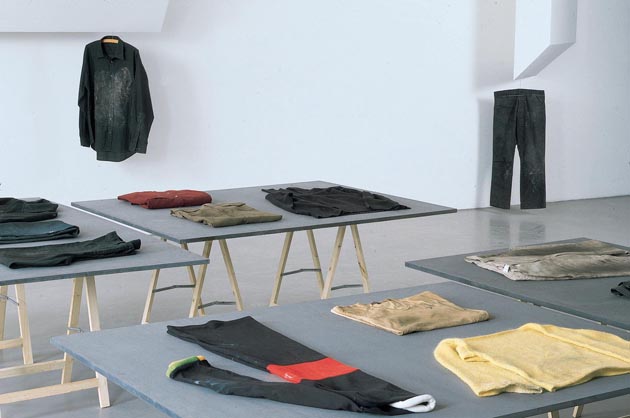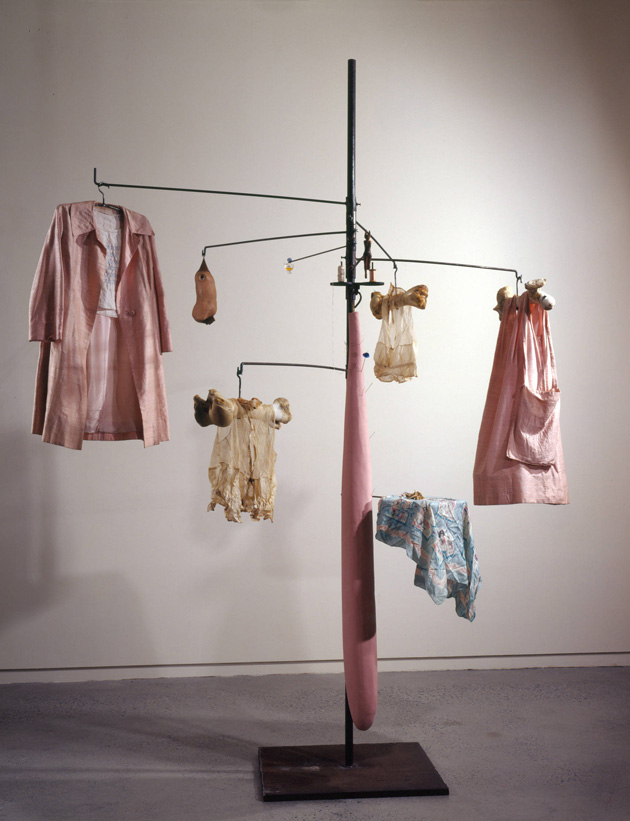 Monica Lombardi