If design and architecture are bound to comply to a precise function, it is somewhat difficult to judge any Serpentine Pavilion. Conceived as a platform for architectural experimentation offered to widely known international architects who haven't yet had the chance to build in Britain, the project, besides offering the setting for Hans Ulrich Obrist's marathons and a pricey café, appears to be utterly useless. Nevertheless, much can be said about this year's project, designed by Japanese architect Sou Foujimoto, who, unlike his 12 predecessors (among whom we can count Herzog and de Meuron, Zaha Hadid, Peter Zumthor, Alvaro Siza, Sanaa or Jean Nouvel), hasn't yet reached the starchitect status.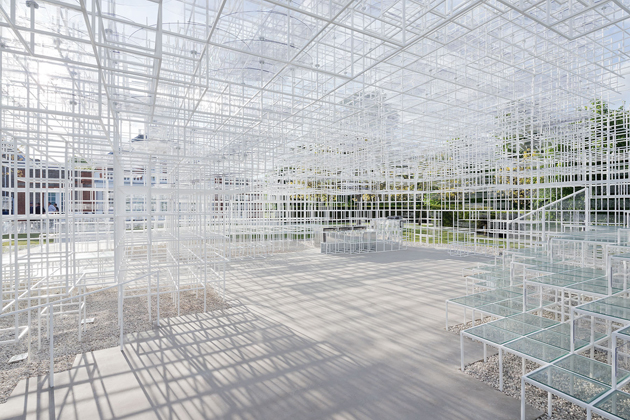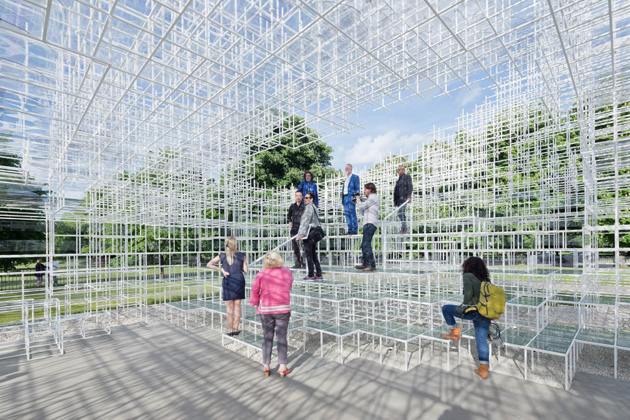 Maybe precisely this fact allowed Fujimoto to build a pavilion that, even if not presenting a critique or an alternative to the apparent meaninglessness of the project, at least offers a fresh insight on the relationship between people and their surroundings, the natural and the artificial. Fujimoto's pavilion is made of delicate white steel poles forming a grid, which at the same time appears geometrically rigid and organically fluid, scientific and natural, structured and malleable. In fact, more than building a precisely delimited structure, the Japanese architect has designed a system that translates in an architectural landscape, blending with the surroundings in a delicate synthesis.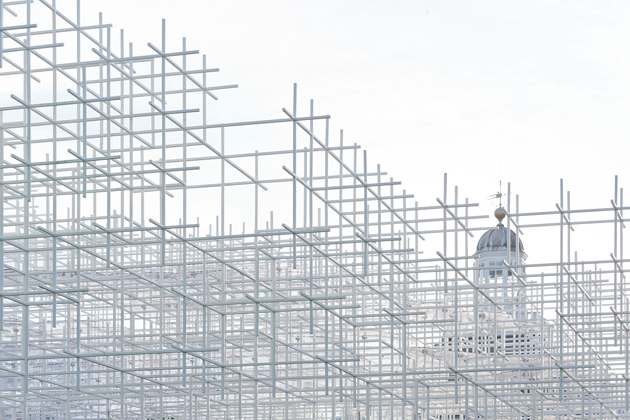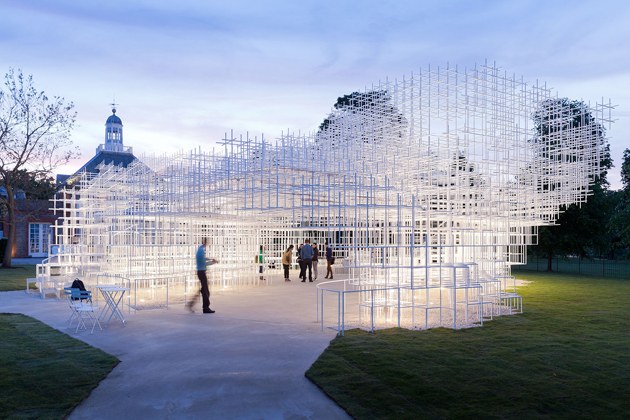 Sou Fujimoto explains his intentions: "Within the pastoral context of Kensington Gardens, I envisage the vivid greenery of the surrounding plant life woven together with a constructed geometry. A new form of environment will be created, where the natural and the man-made merge; not solely architectural nor solely natural, but a unique meeting of the two. It will form a semi-transparent, irregular ring, simultaneously protecting visitors from the elements while allowing them to remain part of the landscape."
Even though, like its author when speaking about his work, this project politely bypasses questions about the social role of architecture and objects, nevertheless remaining one of the most charming pavilions that London's citizens and their architecture-hungry guests might enjoy.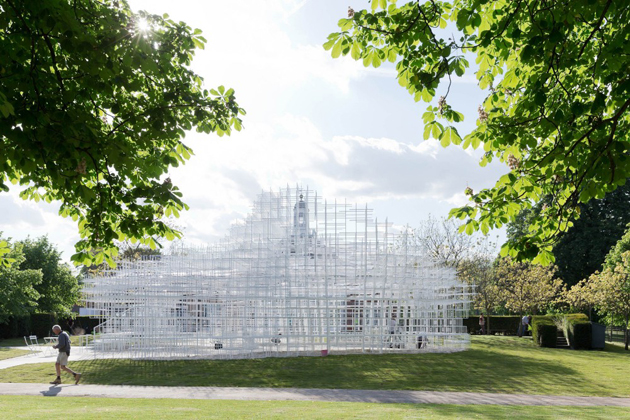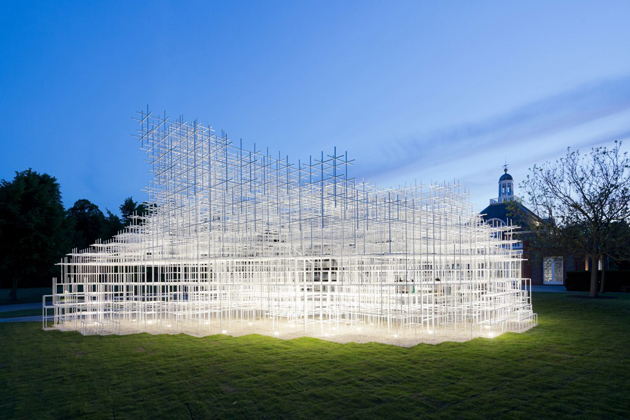 Rujana Rebernjak