Thinking about fashionable cities in US territory, Dallas is one of those you'd probably never mention, even by mistake. 
That's probably why Walter Van Beirendonck admitted having been surprised when Peter Doroshenko, Dallas Contemporary's director, asked him for a solo exhibition in the city.
 Beirendonck is one of the Antwerp Six – the avant garde collective that contributed to make Antwerp gain fashion incubator fame – and he is very fascinated of being part of an art exhibit: he believes that if fashion gives to clothes life and death in only 6 months, art can make them immortal, instead.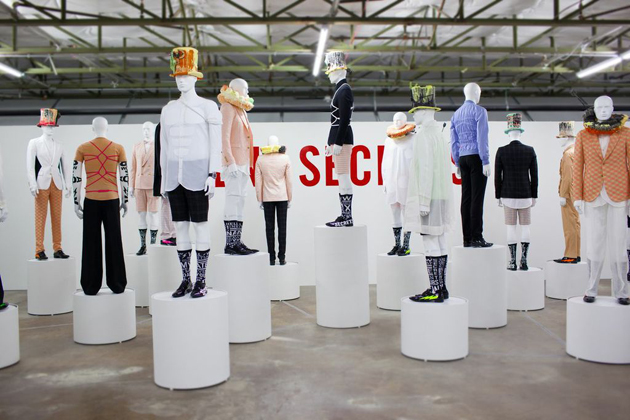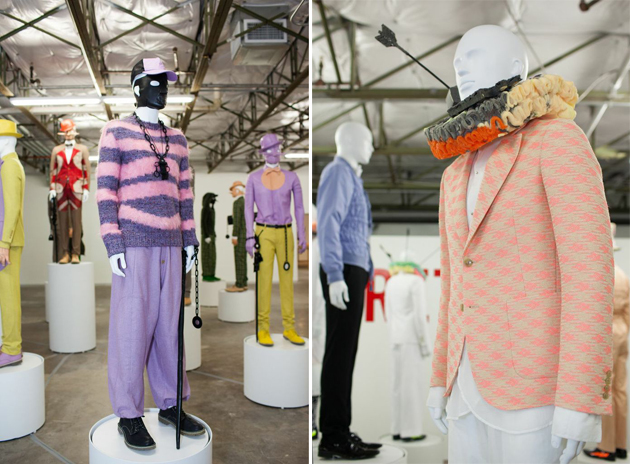 On the other hand, Mr. Doroshenko describes the Belgian designer as "one of the most important fashion designers in Europe" and his creations as "never about the everyday, they are pure theater." He thought that showing his latest works in Texas' capital city could be very interesting. 
Even if Dallas appears as a conservative and quite silent city in the South of America, far from the shiny world of fashion, the city offers a lot of culture: it counts about 20 structures between galleries and museums. 
"Lust never sleeps" and "Silent Secrets" are the collections presented in the show. The inspiration for the first, FW 2012-13, is inspired by Haiti voodoo rituals and Papua New Guinea, melted with an idea of abstract futuristic dandy. The second one, SS 2013, derives from a reaction to everything over-visible nowadays, due to the always-increasing social media world. 
The one-of-a-kind pieces are shown on a series of motorized rotating pedestals, allowing visitors to experience the garments from every perspective.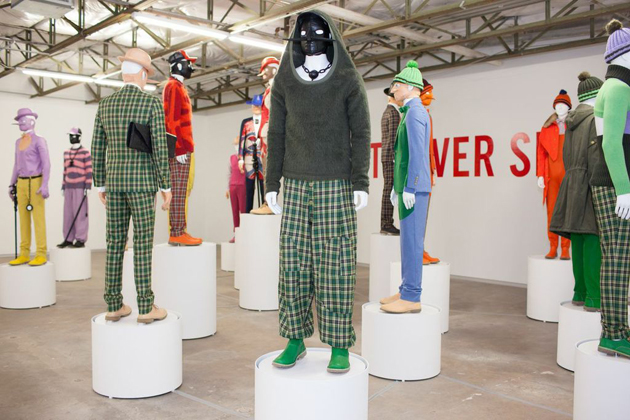 The exhibition has coincided with the beginning of Arts Week, started on 12th April and the collections will be on show untill 19th August 2013. 
Entrance at Dallas Contemporary is always free.
Francesca Crippa – images credit of Kevin TodoraIl