At The Blogazine there is a certain fondness for all things denim, in all its shapes, sizes, shades and splendor. Without getting into too much of denim history – a subject that would deserve more than one article and probably would keep any denim connoisseur tangled up in debates and devoted discussions, we had a look at the latest double denim looks to hit the streets.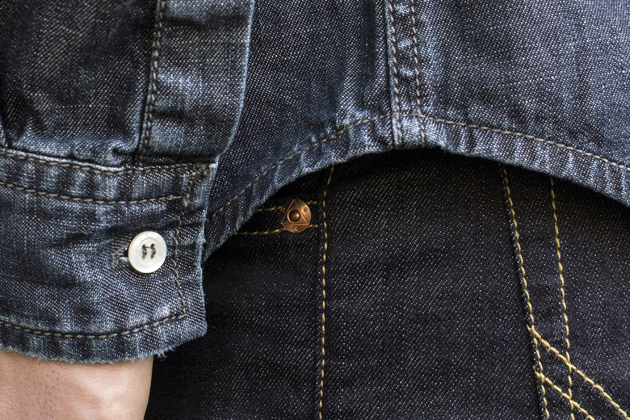 It's by no means a new trend – you only need to take a look back to the early work wear to see how these head-to-toe denim suits haven't changed essentially. Functionality, style and attitude are what make this iconic fabric move through the decades, painlessly adapting and sitting happily next to any other item of apparel. So how about when it's teamed together with a fellow piece of denim – denim on denim?
There's a few denim style icons who really do deserve a mention when talking of double denim: Elvis, Steve McQueen, Debbie Harry and of course the denim icon James Dean are but a few who all wore it well through history.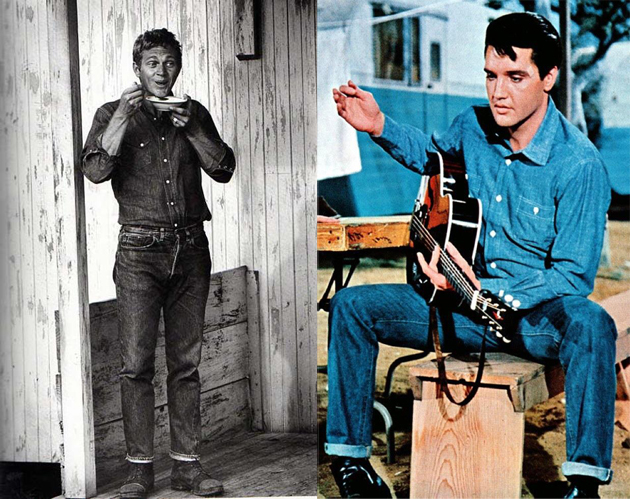 Leaping forward to 2013 one could question how relevant these looks are today and how different shades of denim could be worn in the best way together? Lately, double denim rules seem to be topping the list of style advice in fashion magazines: mix dark denim shades with light, don't wear the same wash together, mix slim and loose silhouettes, and it goes on. Looking at it from another angle, we believe it is more about the wearers' personal style and attitude than about applying strict rules to an outfit.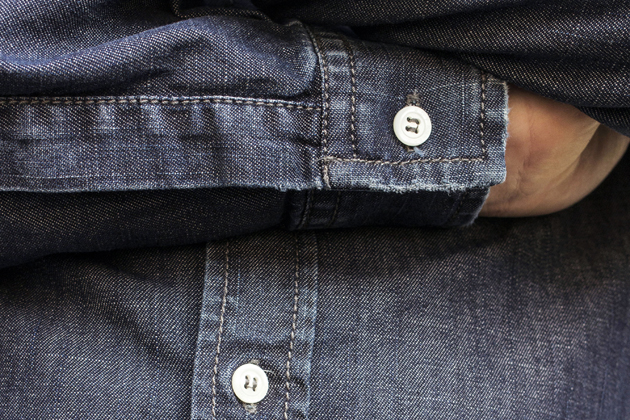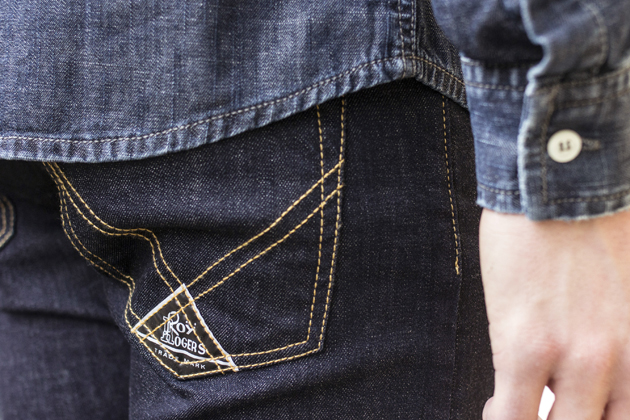 Modern references can be found in the looks of brands such as Roy Roger's, the historical denim brand produced in Tuscany since the early 50's. The brand mixes shades, shapes and washes as much as they use different weights and structures in fabrics – denim on denim comes naturally to a brand used to match its favourite material to infinity.
Sometimes we have to forget about finding the right washes or worn-out looks to match but also about daring to stay off and go back to the mono-coloured pieces to bring out the best in both and let them shine on their own, but together. It's time to look at the history and get inspired by the icons, to play with the mix of modernity and authenticity and to put your personality into it – then, there are no rules!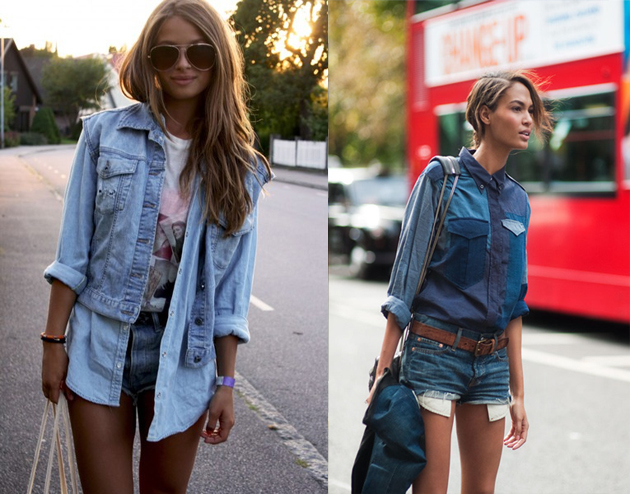 Tamsin Cook