What seems so far to be the real protagonist of the newest version of The Great Gatsby is undoubtedly the costume design.
 Before the current Baz Luhrmann's adaptation, Jack Clayton's version in 1974 was the most known and successful one. 
Making a short fashion comparison between one and another can make sense if you think that both have been released long time after the era they talk about and, consequently, they share a vision and an interpretation of the decade. 
Gatsby's party is one of the most iconic scenes, when all protagonists are present and everyone is dancing. 
In the previous version, Theoni V. Aldredge – the costume designer – went so close to the 20s atmosphere, recreating sparkling clothes, pastel tones on drop waist dresses, fringes everywhere – you can even hear the noise -, feathers along with long gloves. 
On the opposite, the almost total absence of those knee-long fringed dresses is the first thing one may notice in the most recent interpretation.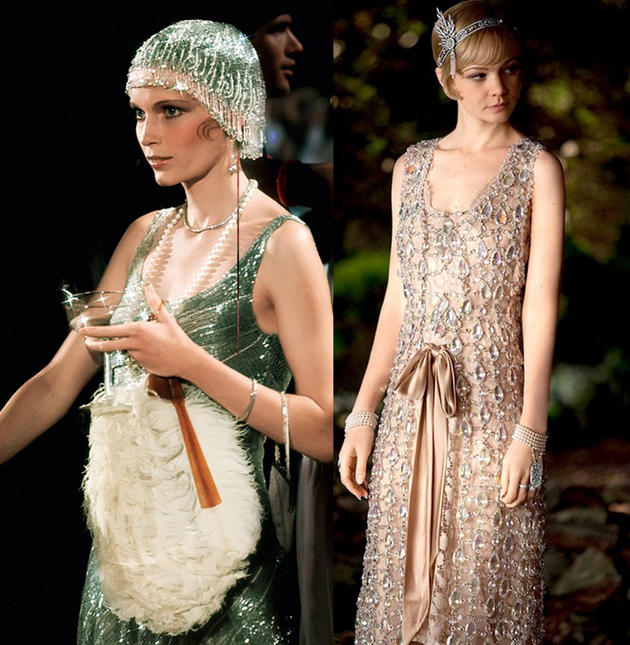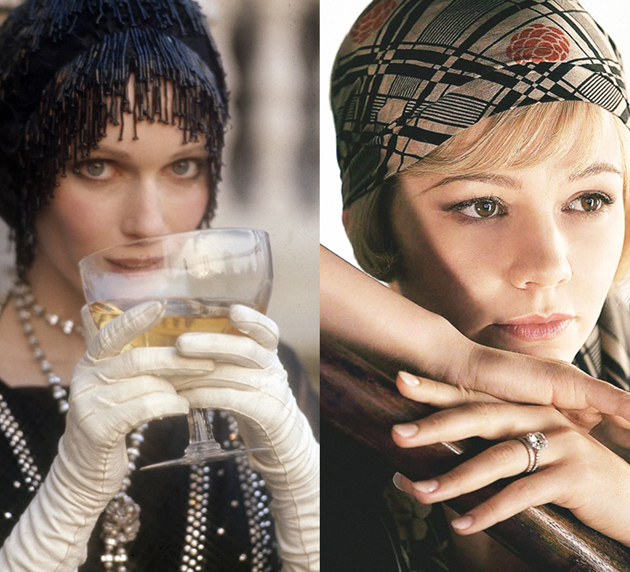 The clothes worn by Daisy Buchanan are so sophisticated that they seem quite far from the era they want to represent. Catherine Martin, the designer and the wife of the director, was stuck in some of the 20s trends melting them with modern and dark styles, though. 
A quite evident presence of out-of-context garments is shown in 1974, nevertheless more revealed in 2013. On Jordan Baker's character, the two designers went off-track: in Clayton's version the young golfer woman is dressed in typical 60s geometrical shapes and in Lurhmann's she wears even palazzo pants.
 To better highlight Myrtle Wilson's role as Mr. Buchanan's lover, she must be malicious. But in 2013 film her clothes are not just vulgar and bright but modern and cheap. 
Men's style seems more in tune: a lot of white, straw boater hats, pinstripe suits. The directors didn't forget about the pink suit, which plays a key role in the novel: it is what differs Gatsby from the real gentlemen.
 All in all, Theoni V. Aldredge and Catherine Martin were enough accurate in choosing costumes. The visible differences depend from two different times, therefore from two different perspectives of the same past.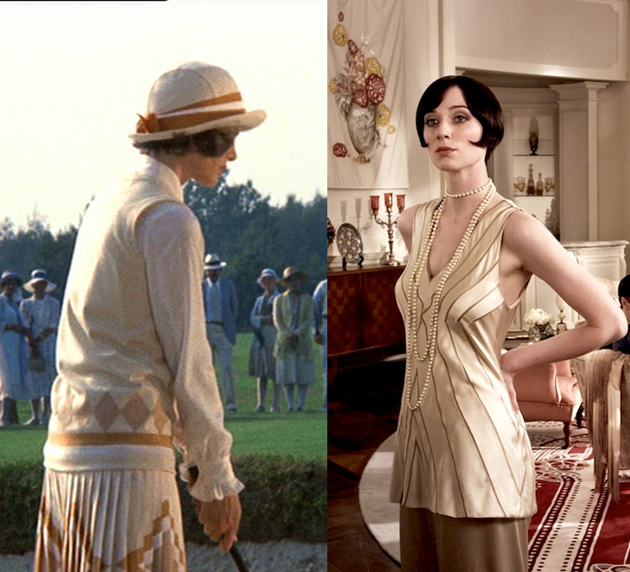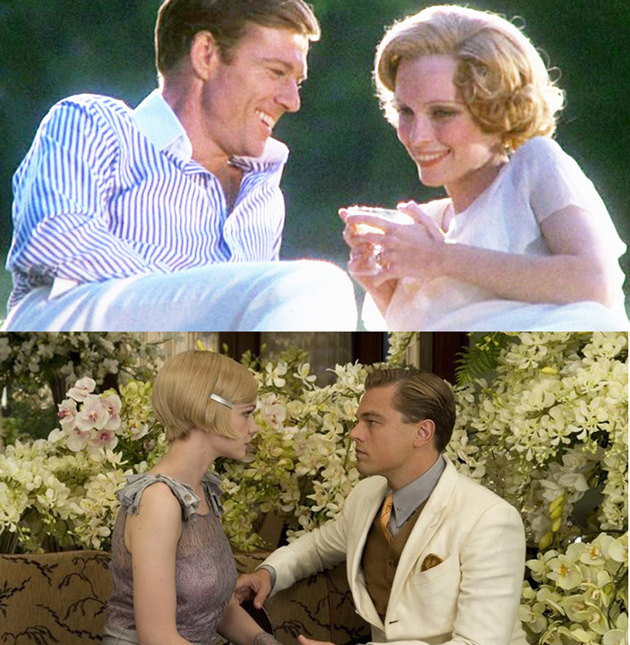 Francesca Crippa