It's a sure thing: from a certain point of Mike Kelley's (1945-2012) career it hasn't been any more possible to explain social or aesthetic American phenomena without referring to his view. 
Few figures like the one of Kelley have been able to embody and reflect that multitude of signs and visions, which are the sediment of the American culture made of remains, interstitial spaces, vernacular aptitudes and secret traces apparently impossible to map.
 Who overlooks his work, even only superficially, knows the cult allure surrounding his figure and his ability to surf on different languages that connect different artists crosswise, from masters as Paul Thek and David Askevold to the companions of the road as John Miller, Tony Oursler and Paul McCarty, to the indie rock music of Sonic Youth and the noise of Morton Subotnick or the Destroy All Monsters. Here's why Mike Kelley keeps on being the most influential role model for young artists, who learn the assemblage practice more from his Memory Ware than from the Schwitters' Merzbau.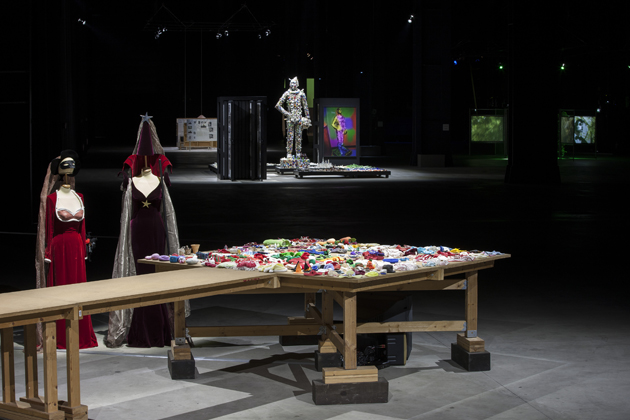 Eternity Is A Long Time is a great exhibition thought specifically for Hangar Bicocca and curated by Emi Fontana and Andrea Lissoni, which celebrates, after one year since his passing, the absolute centrality of the artist on the contemporary art scene. There are macro-themes that go through his whole production as the continuous evocation of adolescence, the contrast between education and coercion, the intrusion from fiction to reality, the relationship between artistic and popular culture, the blue and black sense of humor mixed to the vaudeville and that gloomy tone that seems to brush each work.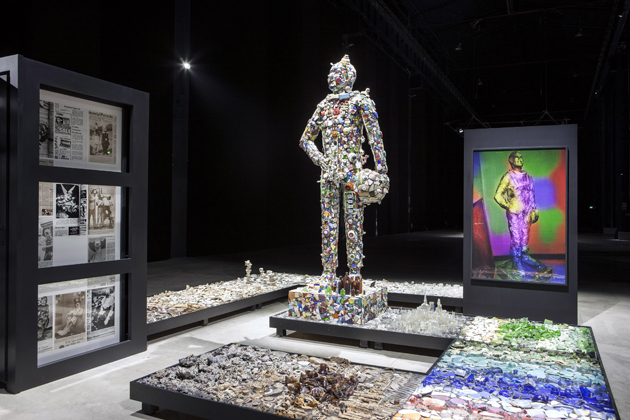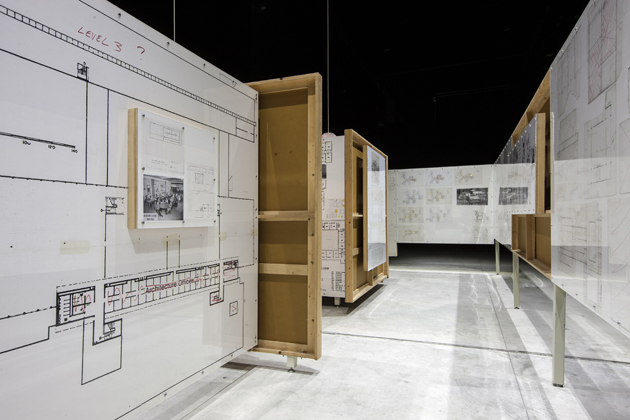 The exceptionality of this show is not only due to the symbolic value of the ten selected works, but to the idea of conceiving the space as a body. A place has never been more appropriate for paying tribute to a such complex personality as the one of Mike Kelley: the huge spaces of Hangar host, in a darkness full of expectancy and evocations, ten carefully chosen works, decisive to sketch out his poetic. And it's not rare to bump into "grottoes" "caves" "shrines" that, unconsciously or not, allude to openings, body cavities, sphincters, which confer to this particular solo show the complexity and physicality of a living body, where sex, eschatology, but also reflection and memory coexist. Pulsating "organs" that release a force – that's sometimes dark, some other times vital and subversive – which tells us about a presence much more than an absence.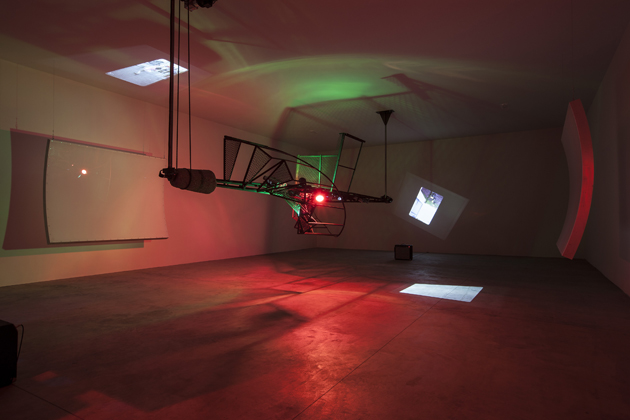 The exhibition will run until 8th September, 2013
Riccardo Conti, Editor's thanks to Monica Lombardi – All Mike Kelley works © Estate of Mike Kelley. Courtesy Fondazione HangarBicocca. Installation views photographed by Agostino Osio