Heavy books intruding our free time – to make positive associations with the word homework might not come naturally to everyone. Luckily we found a place that changes the scenario: Homework is also the name of a Copenhagen-based creative studio founded in 2002, bringing forth associations of timeless yet contemporary design, ambitious work and Scandinavian flair. The studio, specialized in brand expression and communication, has since the start built up a portfolio showcasing brand identity projects, packaging, image campaigns and editorial work across printed and digital media. The Blogazine had a chat with founder Jack Dahl – creative director who has worked with some of the most prestigious names within the field of fashion, beauty and luxury design.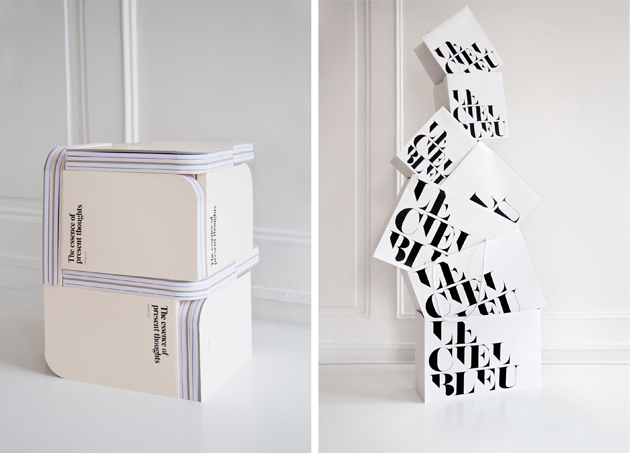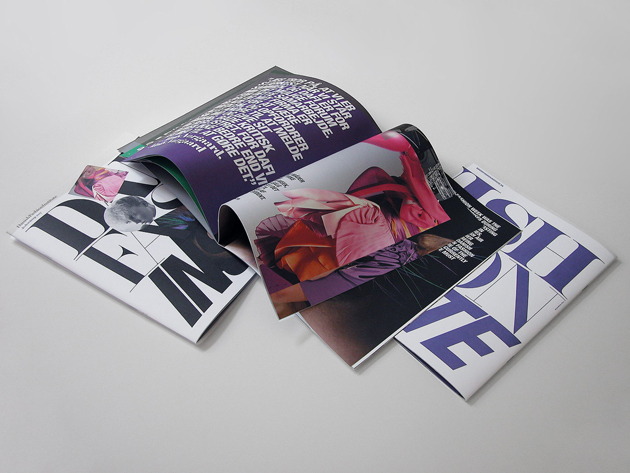 Your studio is located in Copenhagen, a city that over the passed years has gained a lot of attention internationally. Has Copenhagen's position as a recognized fashion city affected your work in any way?
Well, we are working in a competitive market, definitely, but I don't really think that it has anything to do with Copenhagen's newly-gained position as a fashion capital. Denmark is and has been famous for its rich design culture and heritage, so I would rather say that with the Internet and the whole online social world, it has become much easier to reach and maintain a strong relationship to customers even though they are based on the other side of the world.
Homework has actually been very fortunate in many ways – we have worked with some very interesting international clients, which again, attract other international companies. We have done a great handful of collaborations with Japanese clients like GAS interface, Addition Adelaide, A.P.J, Jun, Le Ciel Bleu, Franc Franc and Isetan, a few projects in the Middle East, Lady Gaga Parfums/COTY in France, Comme des Garçons/PUIG in Spain, and Galerie Perrotin in Paris and Hong Kong – they have all been amazing clients of Homework.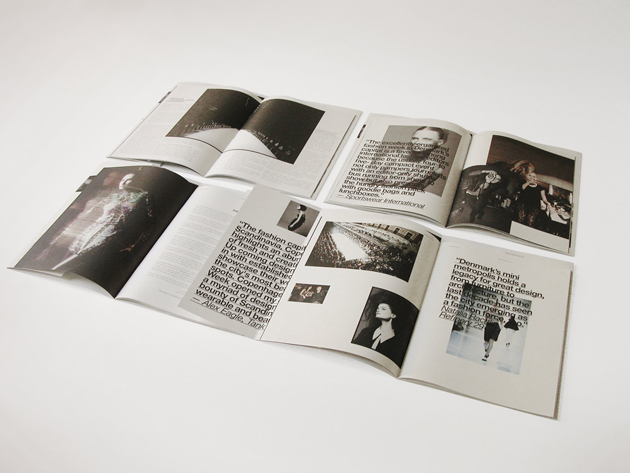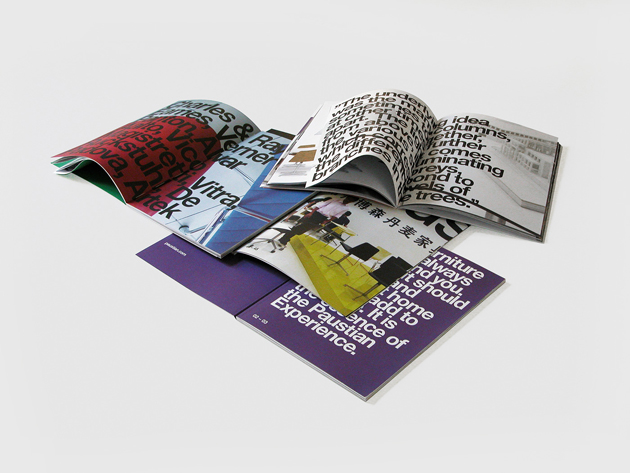 Your signature aesthetics is about simplicity and about letting the essentials be in focus, something that very much can be said about Scandinavian design over-all. Would you say that Scandinavian graphic design and art direction, just like Scandinavian fashion, is democratic and minimalistic?
I wouldn't say that democratic and minimalistic describe Scandinavian design and art direction the same way as the fashion industry. The Scandinavian fashion companies are known for balancing nice contemporary designs at reasonable prices whereas it's true that the graphic design and art direction are very streamline, minimalistic and distinct. For Homework it's a way of always searching to highlight core values, key message or distinct personality in a company or in a product. I would like to think of Homework as having a design approach with an international appeal.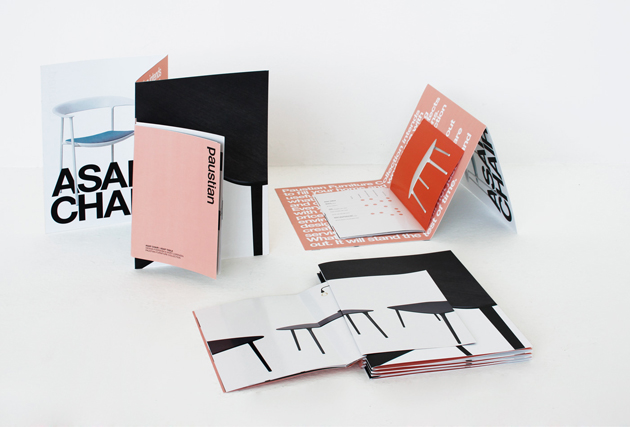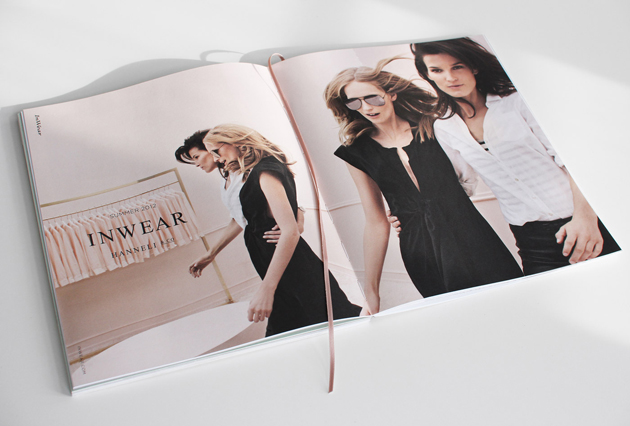 We've heard that you have a certain obsession for typography and typefaces. What is that is so fascinating about type?
It's true – we do have a special place in our hearts reserved for type. Working with type is like working with an infinite amount of styles and ways of expression. When thoughtfully executed, typography can be both timeless and contemporary, both illustrative and understated.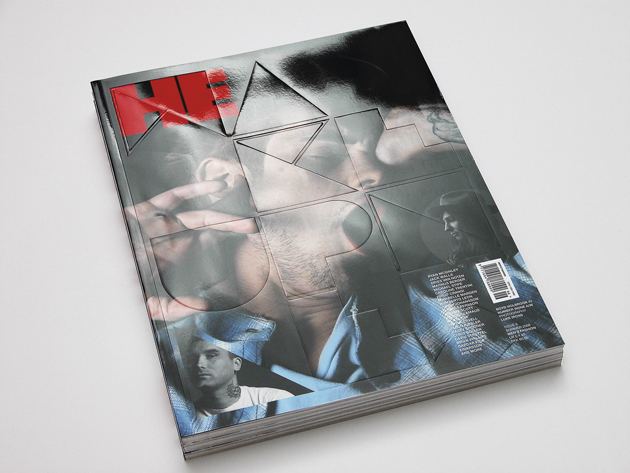 You have a long list of prestigious references in your portfolio but what are you still dreaming about doing?
I, and Homework, dream of many good things still to come. We have never worked with an Italian client and it's something we would love in particular – it's about time! Other than that, fragrance, furniture and interior brands have a focus in our team these days. Personally, I'm also interested in the people behind a brand – the product in itself is not always the most important thing. Our most successful work has been with brands who also share our aesthetic and approach. Big brands such as B&B Italy, Vitra, H&M or Madonna would also be interesting as major commercial players.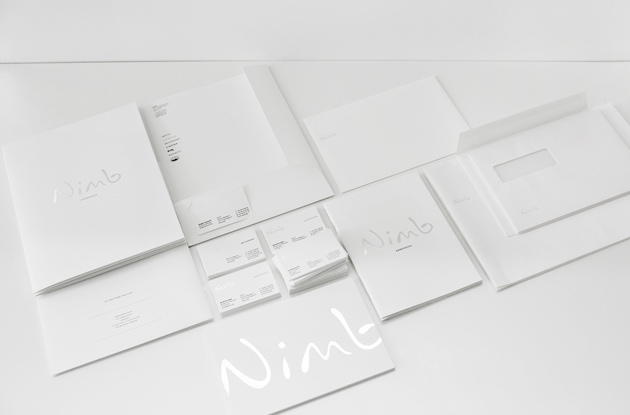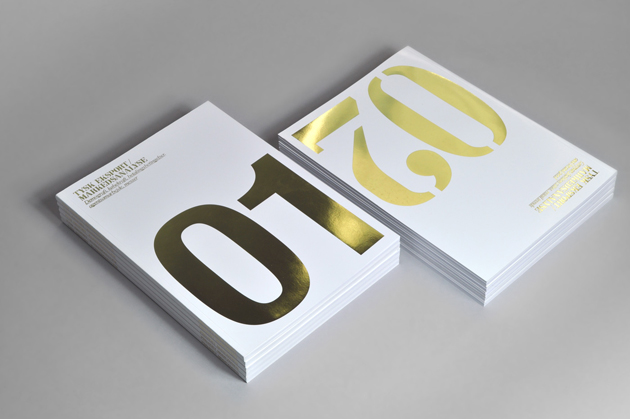 Interview by Lisa Olsson Hjerpe – Image courtesy of Homework