Something Good is a project initiated three years ago by a group of young Italian designers with the idea of creating a platform for creation of hand-made objects, raising awareness towards the quality production of local artisans as well as giving an output for emerging designers, who often find it difficult to enter the corporate world, dominated by bombastic international names. For their third appointment at Salone del mobile, Zaven (Marco Zavagno and Enrica Cavarzan), Matteo Zorzenoni and Giorgio Biscaro have created a series of simple, but beautiful objects, designed both through their impeccable vision as well as the profound knowledge of local artisans, their partners-in-crime.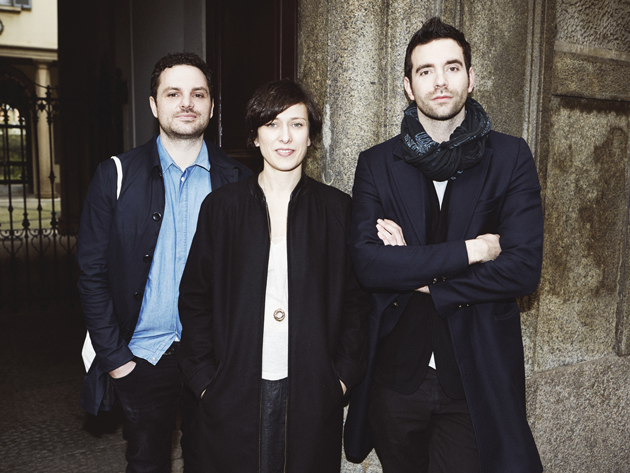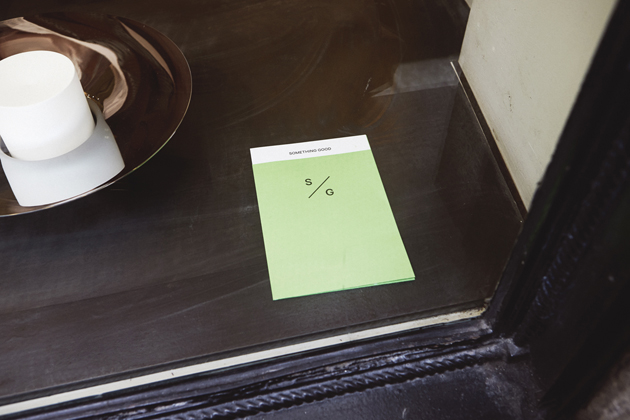 How did you designers meet?
We basically studied in the same university so we know each other from that time. We are a sort of a team of three different design studios: one is Giorgio Biscaro, one is Matteo Zorzenoni and then Zaven which consist of Enrica Cavarzan and Marco Zavagno. We started this project two years ago when we started working with artisans of the local area of Veneto, where we are based. The main group of organizers are us four and we started this new company with a first collection based on our designs, with the idea of opening up to other projects in the future.
What is the idea that guided the creation Something Good?
We started by inviting people to collaborate with artisans and local producers and we saw that it was going really well so we decided to start this project, Something Good. This is the first time since we started two years ago that we are here with some sort of structure that is not an exhibition, and it's the first time we are actually selling the products we developed together. It's very exciting!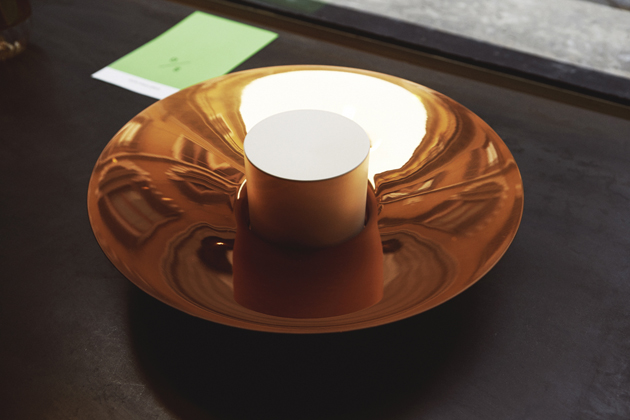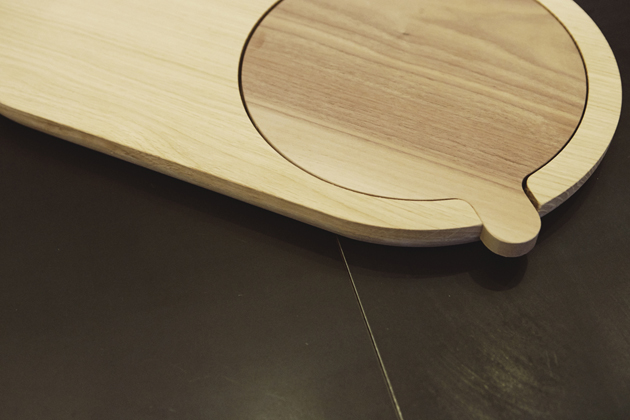 Can you tell us something more about your show here in Milan?

We are presenting a few projects that are made in the Veneto area with local artisans. Since everything is made by artisans, the objects are really perfect in one way, but can also have certain 'deficiencies' or 'mistakes' due to the material we work with. They are not actually mistakes, but result in unique pieces. Like these vases, they are made of borosilicate glass and are hand blown which means that each piece is made individually, so there can be a difference from one vase to another.
Could you explain the particularities of the objects displayed? How and where were they made and who are the artisans you have worked with?
The vases (DIP) are designed by Zaven and this chromed centre-piece (NISH) is made by Giorgio Biscaro. The cutting board (IN-LAY) is designed by Matteo Zorzenoni and made with two different types of wood. These pitchers are also designed by Matteo and developed by a glass master in Murano. 
You can see from the display that we work with different scales of the project. We don't want to be stuck with something that is complicated, we want to manage the production in the right way, so we try to find a way of working with the right scale of things together with the artisans. The product basically comes from our dialogue and we solve the problems and develop the objects together with the artisans. Their role is as important as ours, it's really half and half in terms of design.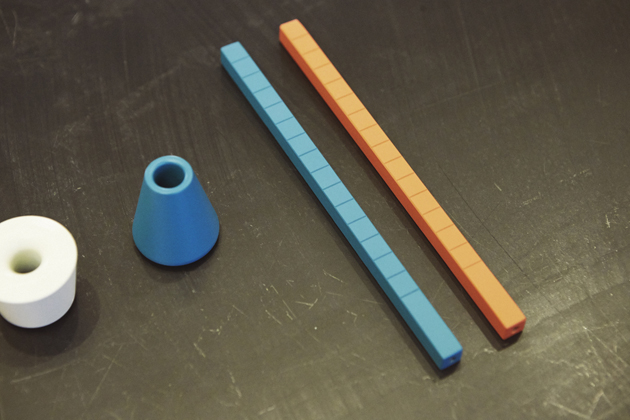 What were your goals in creating this project and pursuing this kind of production?

The idea is based on working in a way that is flexible: we can choose what to produce according to the abilities and skills of the artisans we are working with. The point is to make something that is of quality, and strictly related to the tradition of the work of the artisans. We work with small quantities each time according to requests and we are going to sell online – the shop opens in 10 days.
What do you think is the role of traditional crafts in Italian design?

People always think every project is made in the industry but in reality the first project or object is made by the artisan who makes the first prototype. Also, many times it's the artisan who works with the final product for the industry. The artisans are the core of the industry in Italy – we don't have the culture of machinery and we have really powerful skills, and traditions are still very important for Italian design. It's important to keep the abilities of artisans alive. People think that the work of an artisan isn't that 'cool', but actually, being able to work with your hands and your head together, is what creates great things.
You as designers curate the production process as a whole with Something Good, do you feel that the traditional role of a designer has changed today?

As a designer you must know everything. Every time you work with a company that works in different fields or with different techniques, you need to have the knowledge of the production process. So for us, to curate the whole process, being 'on the other side', has been a great challenge. It makes you grow as a designer because you start thinking about the communication, the packaging etc.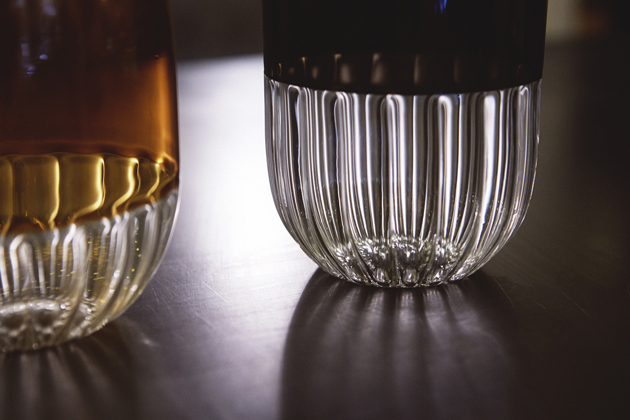 Lisa Olsson Hjerpe & Rujana Rebernjak – Photos

Alessandro Furchino