Wearing shirts with slogans or other prints seem to have become popular on the street as well as on the catwalk. It is however not the first time that slogans have left the world of advertising, becoming part of our apparel.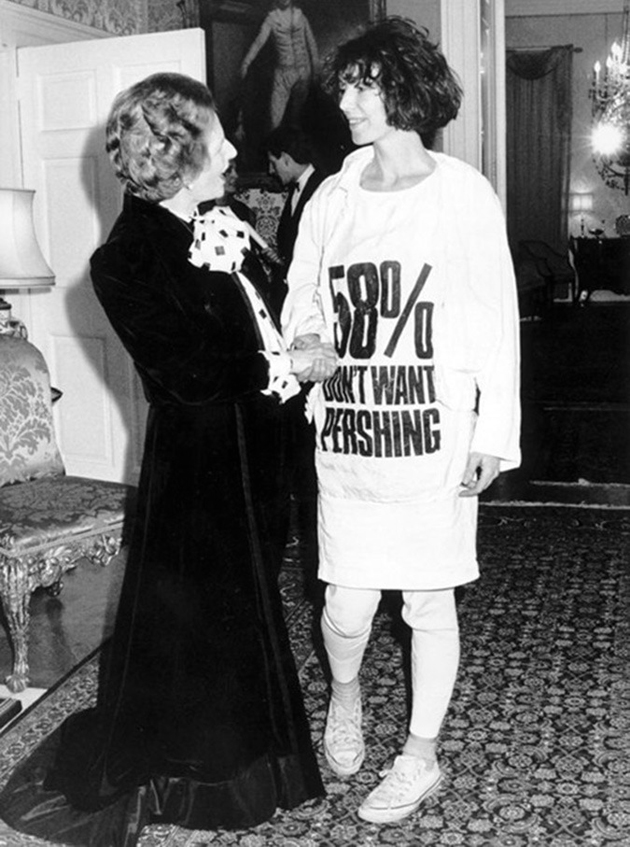 The graphic shirts first saw the light in the 1960s in a shop on London's Kings Road set up by Tommy Roberts and Trevor Myles. The prints were of Disney images including pictures of Donald Duck and Mickey Mouse. In the 1970s Vivienne Westwood and her partner Malcolm McLaren produced T-shirts with political messages to sell in their notorious shop. The most popular design was a swastika and an inverted crucifix under the word "Destroy", which was named as "the ultimate punk-rock T-shirt" by McLaren. During the 1980s, slogan shirts with political messages continued their popularity before losing their impact in the 1990s.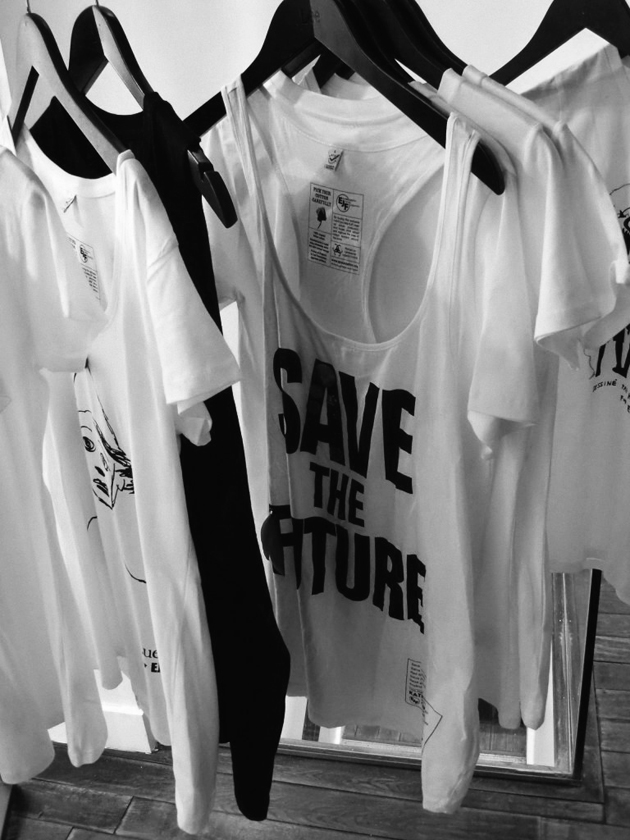 In 2006 Henry Holland made a series of slogan shirts with inspiration from the world of fashion branded with provocative messages such as "Do Me Daily Christopher Bailey" or "Cause Me Pain Hedi Slimane" They were modelled by his friend Agyness Deyn and stores like Topshop quickly made copy-cat editions re-introducing the slogan shirt to the mainstream fashion scene.
A shirt with a slogan functions as a way for people to convey their thoughts, opinions and even personality to the world on all kind of questions. The slogan shirt is a way of expressing a viewpoint without saying a word and in a society where fashion obtain so much media attention a simple shirt can make a statement and reach over a million people around the world. Something that will separate one man from another making him into an individual and not a follower.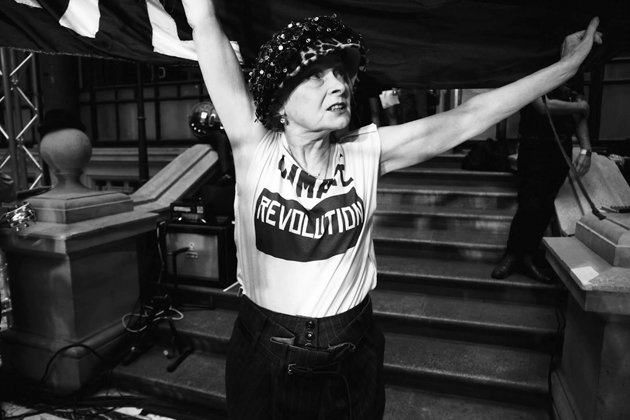 Victoria Edman – tops on a hanger by thegreeneyeoffashion.com