The Blogazine met Sara and Valerio Tamagnini – the founders of Studio Blanco – to discover their personal recipe to deal with art and creative direction of commercial, editorial and cultural projects, linking together freshness and unconventionality, along with an international network of creative minds.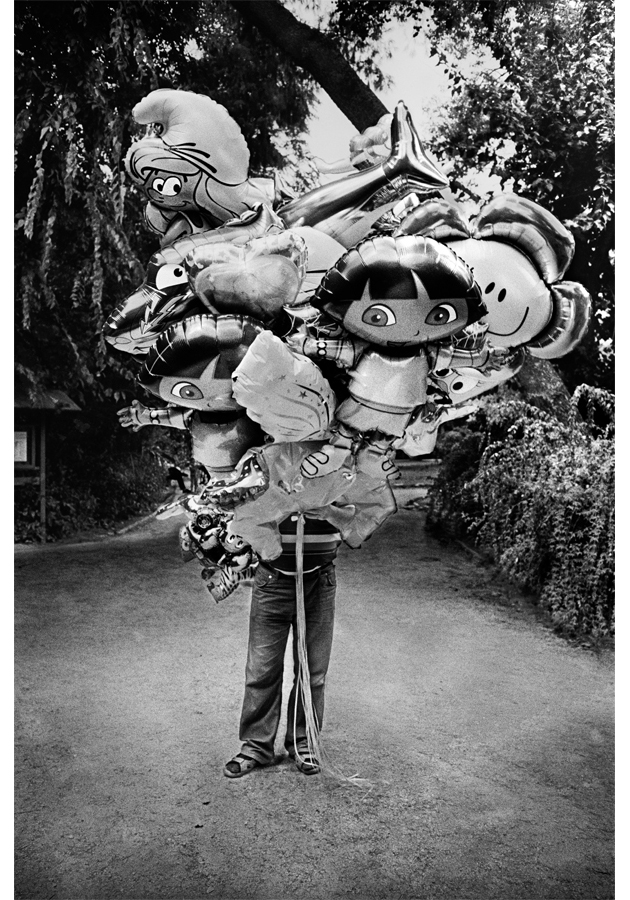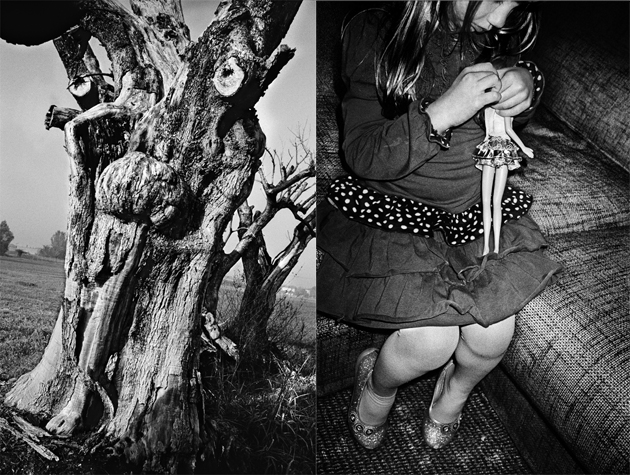 Creative crossroads and artistic bonds, along with an extremely professional and distinctive approach are just some keywords of your activity. What led you to form a team and which are the common and different aspects of your personalities?
The studio began in a very simple and natural way. We basically felt the need to start doing something by our own – at that time I was mainly a promoter of events and club-nights while Sara was a freelance graphic designer. We decided to split a small space (around 30 sqm) and to try start doing something together: I used to do parties and consultancies for entertainment brands, so sometimes I needed also some graphics and I involved Sara – that's how it started. Then step by step we had the chance to start developing real projects together: the first years were very hard as we used to work from 10 to 10 trying to mix commercial assignments (for the money) and cultural projects (for the soul or at least the pleasure). This was not a marketing thing but more the way we intended (and still intend) our work.
In your statement you underline your choice "to be placed on the margin – both geographically and mentally". What does it mean for you from a professional and personal point of view?
Our studio is in Reggio Emilia, which is a small town in the North of Italy between Milan and Bologne, so we are not in the centre of anything: our area is more about doing than appearing or talking and we're in the middle of the "Pianura Padana", so everything's flat, quiet and there's always a sense of nostalgia – the one that Luigi Ghirri magically stole to his images.
So we are on a margin (as we are not in Milan or Rome) of a margin (Italy is not really the centre of the world), but at the same time we like the fact that Reggio Emilia is very well-located, so you can easily move to Milan, Bologne, Mantova, Verona, Florence (…) and it's stimulating. Ok, to be honest with you, we are not in love with our town, but growing here helped us to understand the basic needs and sometimes after the Milan – Paris – New York and the "arty farty" circuit, the back to basic of our town – the fog, the ordinary life, the local food, the friends – is a great way to come back to reality.
And then, as Godard said "the margin holds together the page" which means that you can look to the text and the contents on the main area but without the border you can't have the whole page. We like the approach in which the details are important as the most direct things. And we also like to be one step back, behind the curtains, not in the front row.
Have you ever considered of moving to another place anywhere in the world?
Yearly! But in the end we remain here so it must say something. Anyway, staying here is a struggle sometimes because we felt the need for more pressure, life and energy as you may have in a big town. But then again, being here means that you don't lose your time in too many PRs or events and you focus your time on doing a good work, on developing a new project – and this is really important for us.
You established your studio in 2005, so it's now your 8th birthday. If you would make a recap of your experiences until now, which are the main events/projects that influenced your professional growth?
I would say that the Carte Blanche capsule collection project for Sportmax is a good example of a small indie project born in 2008 that now has arrived at its fifth edition and it's very well considered. Carte Blanche started as a collaboration with Christophe Brunnquell (former art director of Purple magazine) and then – year after year – we involved a lot of interesting personalities such as Kim Gordon, Lola Schnabel and Ambra Medda. It's also really interesting because we are giving "carte blanche" to the artist in his/her collaboration for the project, but we also received a "carte blanche" from the brand as we curate the project from A to Z – from the identity to the selection of the personalities and so on. We grew up with Sportmax and this is a collaboration that make both of us proud of.
Then there are a lot of other projects we remember with pleasure: Control+C in Carpi (MO), a musical-based festival we art directed with Corrado Nuccini for 5 or 6 editions and in which we involved musicians such as Broadcast, Prefuse 73, Plaid, Nathan Fake, Apparat, Junior Boys, Sylvain Chauveau, Swod, Hauschka, Dustin O'Halloran, Johann Johannsson, Josephine Foster, The Field and many others.
And then the first italian exhibitions of Mark Borthwick or Christophe Brunnquell, the Recession editorial project in which we asked 35 international artists to interpret the recession theme through words, images, artworks and music with participants such as Richard Kern, Ed Templeton and Ari Marcopoulos.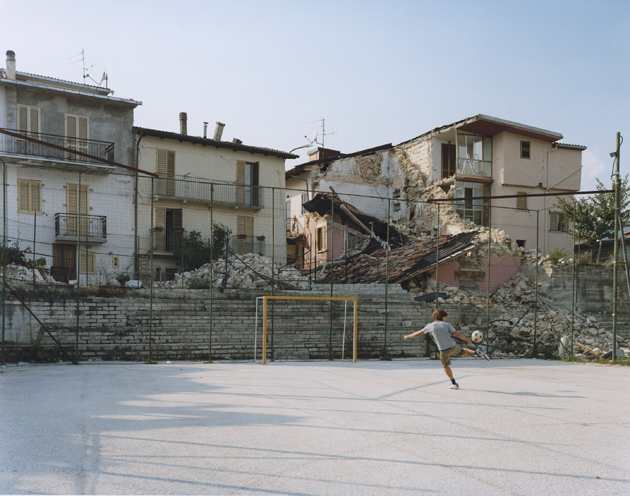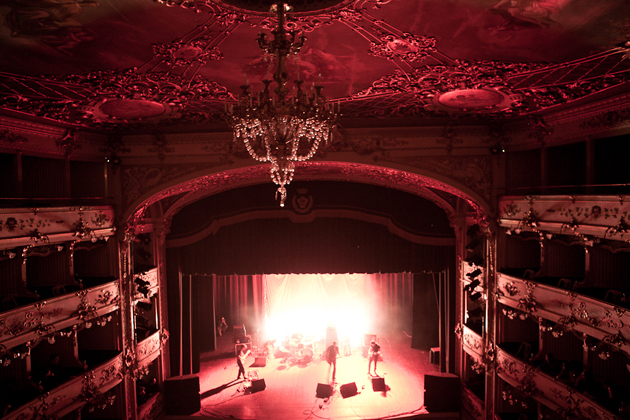 Is there any creative person – old master or contemporary artist that you'd still love to work with?
Luigi Ghirri, Daido Moriyama and the Provoke members, Max Richter, Ennio Morricone, Ed Ruscha… But the list could go on and on and on.
You'll soon be at "Fotografia Europea" (Ed. Note: the yearly international event devoted to photography held in Reggio Emilia) presenting TO BELONG, the project  - arranged with the Swedish photographer Anders Petersen, in collaboration with SlamJam – which is strictly connected to your home town and the earthquake that hit the area in 2012. Could you tell us something about the exhibition?
The earthquake of the last year really hit very hard our region. It was not only about the dead people, the damaged buildings and all the other scary things you can associate to each earthquake. It was also about the sense of impotence, the ordinary life as a gift and not as something that you can take for granted. Me and Sara had our first baby last May and for me it was strange to think about how life and death are very close to each other.
Anyway, we decided we had to do something, but we wanted to help in our own way, with our language, not trying to organize another benefit event or something that could sound like a fake. We wanted to do a project about the memory and saw this beautiful book called "Un Paese" by Paul Strand and Cesare Zavattini about the small town of Luzzara – near Reggio Emilia. The book was done in the fifties and then celebrated again with other photographers such as Ghirri and Stephen Shore. We thought of doing something similar starting from the earthquake and trying to shoot people and places from the hit area, involving someone that was not italian, that we appreciated and that had a special sensibility in portraying people in trouble: Anders Petersen.
I'm copying here parts of the beautiful text that our friend Cosimo Bizzarri wrote about the project – which is far better than all my words:
"On May 20th, 2012, at 4:03:52, a crack opened in the earth's crust under a village near Modena called Finale Emilia, where for more than a thousand years the territory of Emilia has ended and the rest has begun. It lasted for twenty seconds. Then the streets quickly filled with men and women in their pajamas, scared to death. All but seven, who would never come out.
Over two months, 2,300 aftershocks left almost thirty people dead and a society in shock. Cars were smashed by the debris of the buildings under which they had been parked. Jackals stole uniforms from rescue teams in order to pillage the evacuated houses. Those who had been evacuated screamed at the other jackals: the TV crews. Palaces without facades, whose furniture could be seen from the street. Castles and bells towers torn down without dignity with dynamite. Everywhere, barriers and dust.
A people that wakes every morning on a broken land can have only one goal left: pull it together. So week after week, doctors went back to heal their patients, factory workers to cast their girders, cheese makers to sell their cheese and builders to erect houses.
Studio Blanco contributed with what they do best: a visual story to join together Emilia's faces and places, as if to ward off the possibility that the crumbling of the land could be followed by the crumbling of the people who lived on it. To tell this story, they invited Swedish photographer Anders Petersen, a man who has nothing to do with these places, but who has made raw and moving reportages about vulnerability for more than forty years. Over eight days in November 2012, Studio Blanco brought Petersen to toll roads and museums, riversides and devastated squares, letting him photograph wherever, whomever, however he liked, with the idea that only an outsider could find and capture the spirit that keeps these lands together.
A young contortionist, a knotty tree trunk, two elderly people dancing in a ballroom. One year after the earthquake, Petersen's photos create a small poem about Emilia, which sews up that deep crack and returns this land, whole, to the humanity that has always belonged here."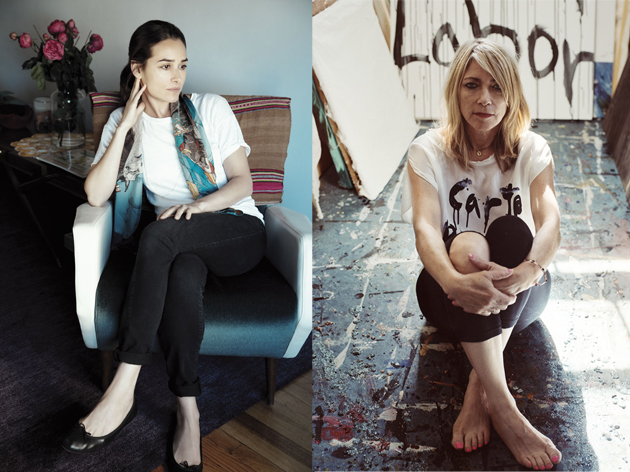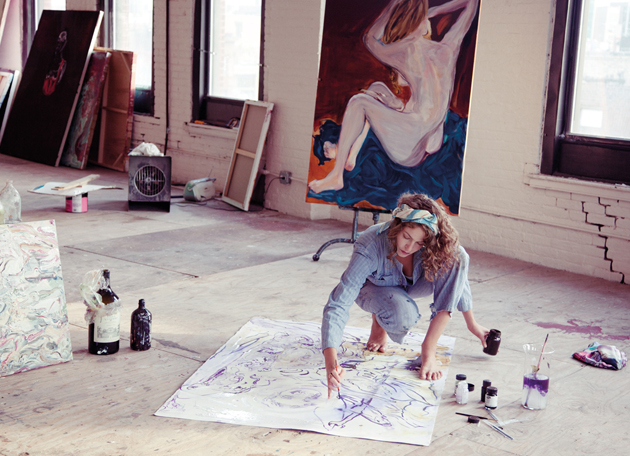 Monica Lombardi – Images courtesy of Studio Blanco, Anders Petersen, Sportmax, Estelle Hanania, Carlotta Manaigo, Matteo Serri, Ari Marcopoulos