It is widely known that design should concern all aspects of our lives. From the clothes we dress and the furniture we proudly furbish our houses with, to the less obvious examples like the interiors of plane cabins or medical equipment, nearly everything we touch has been designed by someone. The same goes for the food we eat, where by food we don't only refer to the persuasive packaging that so many of the products we see on supermarket's shelves have, but also to how the meals and the way we consume them have been cleverly designed.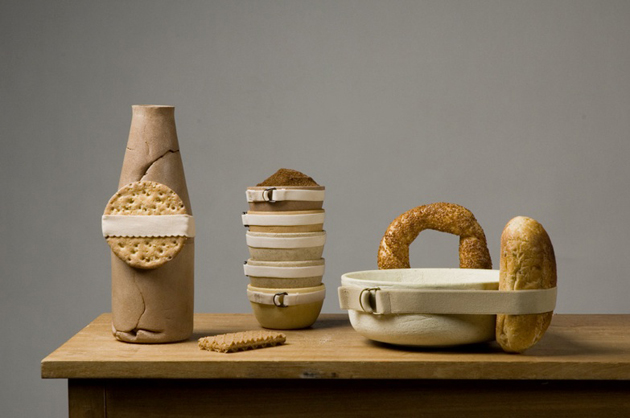 Even though some designers have been dealing with food for quite some time now, in the recent months we have seen the rise of interest in the topic, with the birth of numerous magazines (Alla Carta and The Gourmand to name but a few) and specific projects considering food design.
As it goes, designers' interest in food has taken many shapes. Starting from designing utensils and cutlery, which has formed some of the most famous design companies in the world, like the Italian Alessi, to various experiments with food design, like the ones developed by Martì Guixe. In fact, we can see Martino Gamper set up 'designed' dinner parties with his project Total Trattoria, where he created everything, from the tables and chairs to water jugs and glasses, from cutlery to the actual food people ate. Or designers like Marije Vogelzang creating particularly appealing 'eating performances' or our beloved Formafantasma create baked vessels from water and flour, taking inspiration from traditional Sicilian crafts.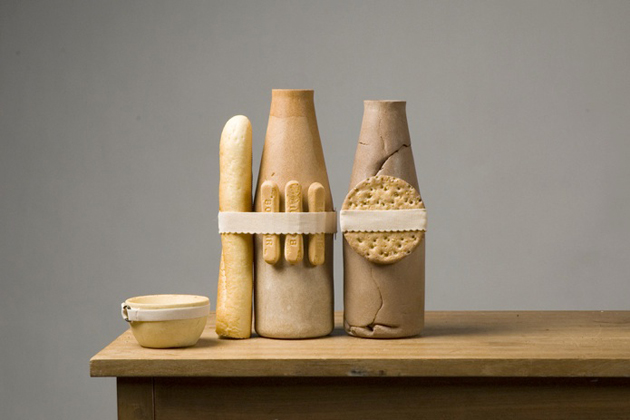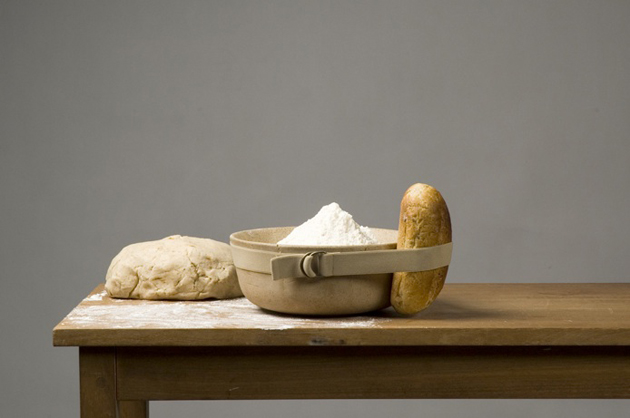 In fact, this relationship, that results in some obvious and some less obvious outcomes, has been explored with an exhibition at MART, in Trento, titled "Progetto Cibo, la forma del gusto" curated by Beppe Finessi. The show explores the lasting relationship between design and food, starting from Bruno Munari's book "Good design" and ending with contemporary projects by the aforementioned Martì Guixe and Formafantasma. In a typically Italian style, "Progetto Cibo, la forma del gusto" shows how food can be turned into a universal language, bringing together and uniting different cultures and realities helped by the clever hand of design.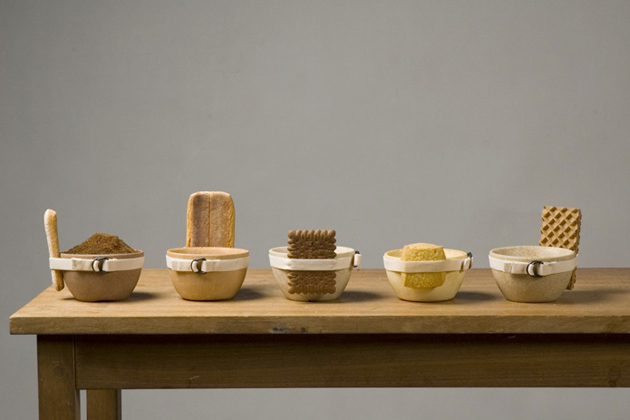 "Progetto Cibo, la forma del gusto" is on display until the 2nd of June 2013 at MART, Museo di arte moderna e contemporanea di Trento e Rovereto.
Rujana Rebernjak