Introduced to the fashion scene for the first time during the 40s the crop top went from conservatively tailored to comfortably sexy when it peaked in popularity during the 70s and 80s thanks to Flashdance and Madonna. Finding a new, more preppy crowd in the 90s through the film Clueless the crop top became an essential before leaving the scene, until today.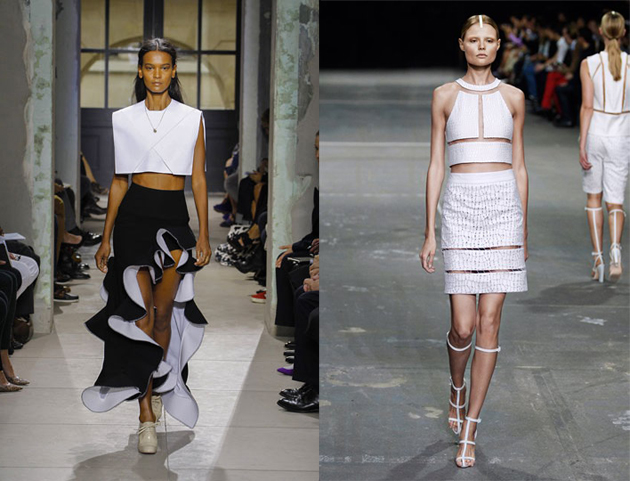 The current cropped creations are far more versatile than the baring ones in the last years of the 1900s, although interesting enough, some of the designers of today seem to get their inspiration from the last years of the past millenium. Michael Kors for example introduced a long sleeved crop top that combined sophistication and sport. Miu Miu designed a slinky black as well as white deep v-neck crop top steering the mind to boudoir lingerie and creating a simplistic yet sexy attire. Once again underwear is outerwear.
The crop top for 2013 is being presented in a wide range, in addition to the sporty elegance and boudoir lingerie there is bollywood exoticism at Marchesa and grunge crochet at 3.1 Phillip Lim. However the most common feature is minimalism; a simple color in a geometrical cut but in luxurious material. At Balenciaga, crop tops had been produced in boxy cuts that loosely hung on the body in again a simplistic manner. Geometrical shapes could also be spotted at Alexander Wang who used the illusion of cut-outs to set his crop top apart.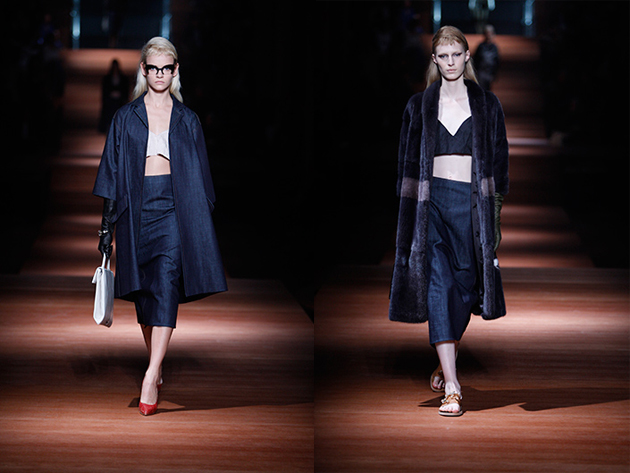 In a way the circle of the crop top has been completed by the 21st century versions. It started its journey being tailored and in combination with high-waist, which in the end is similar to the fashioning of the crop top today. However the usage of the top has become more fine-tuned, using more exclusive materials that escort the item to the walk-in closet of a modern fashion icon.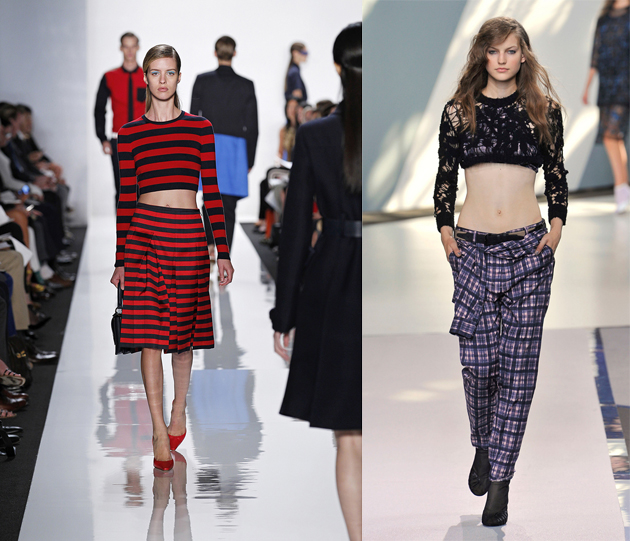 Victoria Edman