Ruby Anemic: "Please take care of me"
The born and bred Berliner artist Ruby Anemic just opened his long awaited solo exhibition entitled "Please take care of me" at Galerie LackeFarben in Berlin. New works of neon, concrete, video, canvas and mixed media are spread across the four small storeys of the untraditional gallery space, which used to serve as a paint shop back in the 1930's. Since closing his Pool Gallery in Berlin-Mitte, Ruby Anemic has been focusing solely on his artistic practice, and is finally ready to show his interdisciplinary work, all with an ironic and humorous yet critical view on contemporary culture.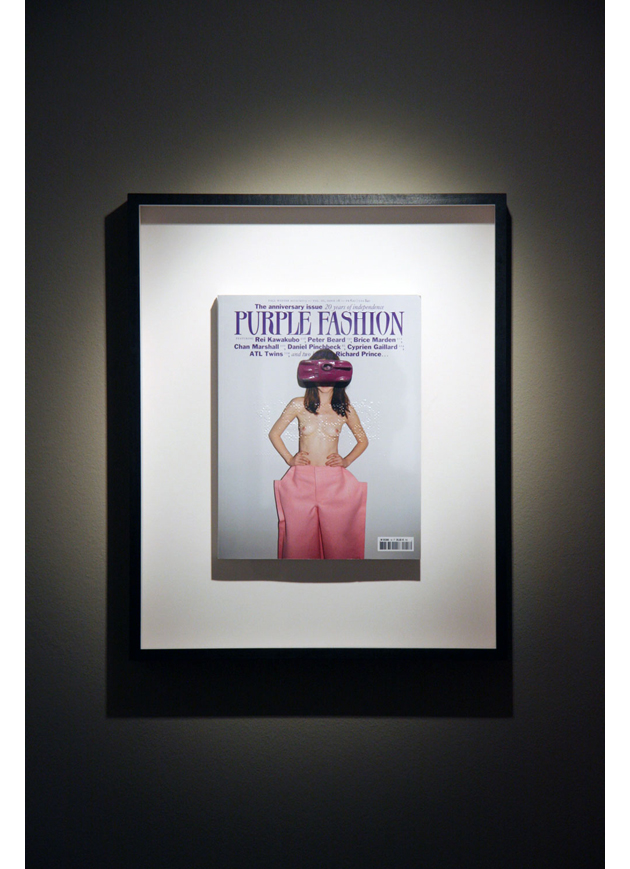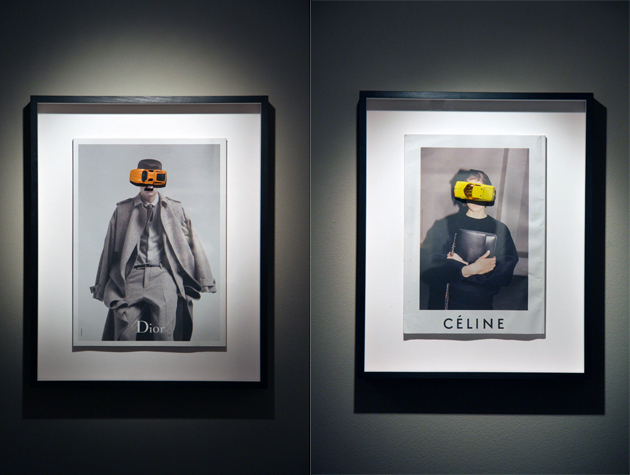 Several of the artworks have been made using fire as a tool – leaving burn marks instead of paint or ink. In Burn for a Smile, a smiley grins at the viewers from a large canvas, burnt holes into the texture as a re-think of Lucio Fontana's carved canvases. Other works, such as I am a Dreamer consist of Ozzy Osbourne song lyrics burnt onto leather pieces, still smelling of fire and skin.
Downstairs, a large silver curtain (Untitled) is moving back and forth; a kinetic art piece driven by tiny, hidden motors, creating an illusion of flowing water or a mirror in a fun house. A large part of the works are entitled Objects on Paper, consisting of mostly fashion magazines where a small toy car or a book has been placed covering the face of the model. These works are all about composition, the beauty and humour of everyday life and objects, something that Ruby Anemic, the champion of pop cultural references, always does incredibly well.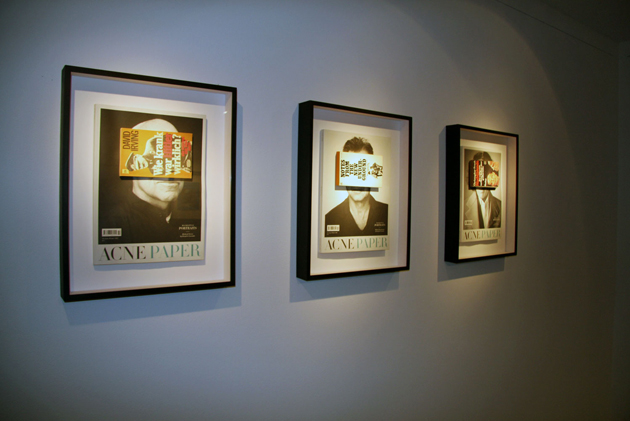 In the dark basement, one single video work, a looped video clip of Brad Pitt (Reiteraction) pretty much summarizes the appreciated show. It is witty, tongue-in-cheek and slightly sarcastic, firmly rooted in pop culture and at the same time just not giving a damn.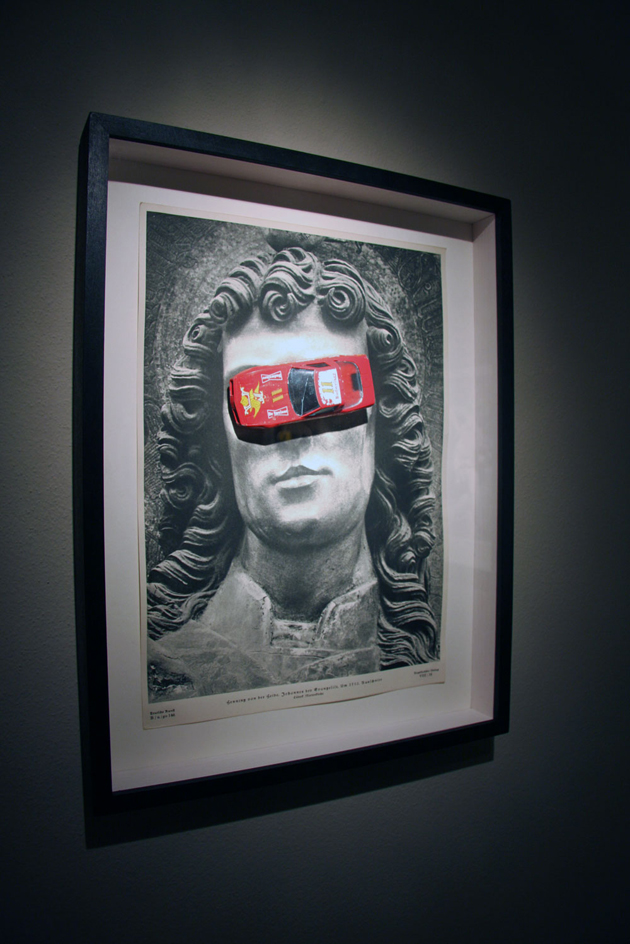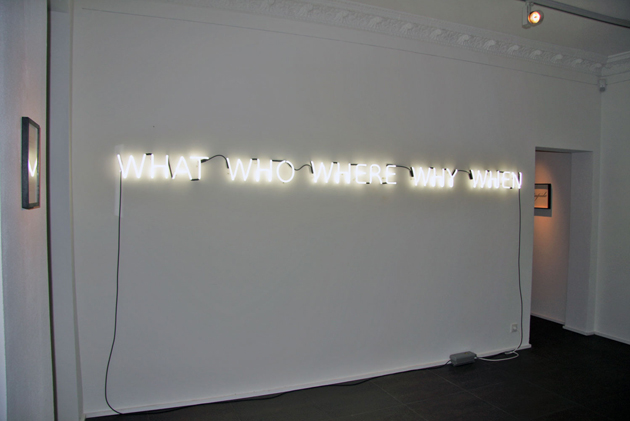 "Please take care of me" by Ruby Anemic is on view at Galerie LackeFarben until April 27th 2013.
Helena Nilsson Strängberg