MB Fashion Week Stockholm A/W 2013
The seasonal Mercedes-Benz Fashion Week Stockholm ended yesterday. Household names such as Whyred and The Local Firm played their usual safe cards, which is quite understandable considering the financial situation which is almost as dreary as the Northern climate.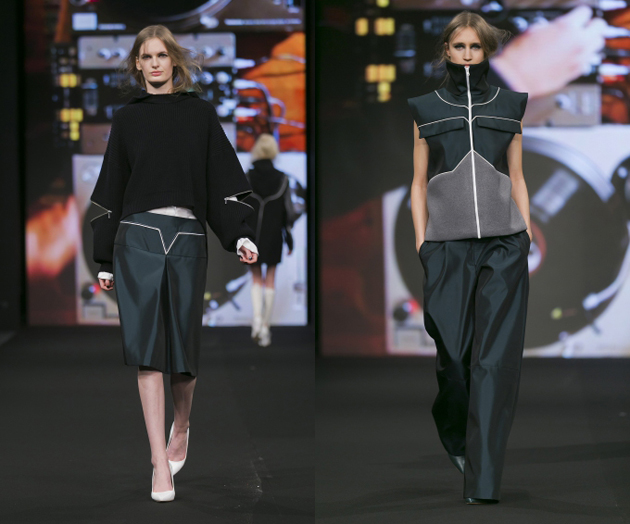 The Swedish fashion scene instead turned its eye towards the young breed of design talents. Malmö-based altewai.saome's New York-inspired collection was as crowd-pleasing as ever. The question however is if this collection is too contemporary to still be relevant come autumn. The collection's main element was the cut-out details in the spirit of Alexander Wang S/S 13. The cut-outs were concealed by zippers, much like the sporty pieces from BACK's A/W 12.
The newest addition to the hectic schedule came in the form of Minna Palmqvist. Palmqvist has during the last seasons been praised for her intellectual avant garde. Garments featuring the intestines and cellulite, embroideries and other undesired human flaws are present in her season-transcending work named "Intimately social." Her design ideology is heavily inspired by Dame Mary Douglas "Natural symbols"-sociology of the human body in social and intimate contexts. New pieces in her timeless collection were presented through a video installation in renowned auction house "Bukowskis".
Petter Köhler- Photo Kristian Lövenborg