AMO and OMA for Knoll and Prada
We knew about the design-architecture-fashion love triangle for quite some time now. It has, by now, taken many different shapes, from Marni's 100 chairs made by Columbian ex-prisoners, to more than a few no-brainers where a fashion company provided the textiles and a design company thoughtlessly applied them to their furniture. Nevertheless, the collaboration we have witnessed last week could hardly fit in any of the previously imaginable categories.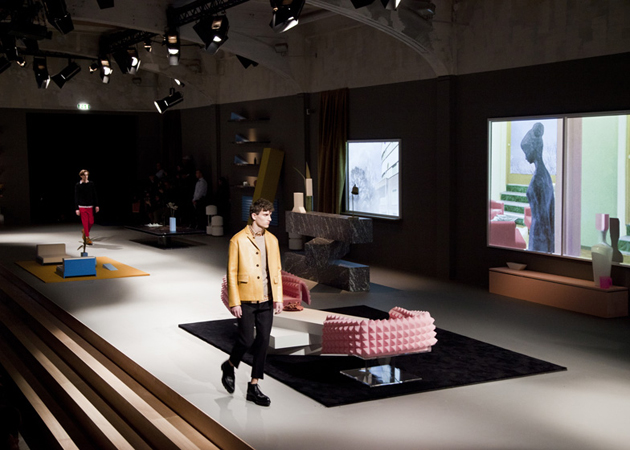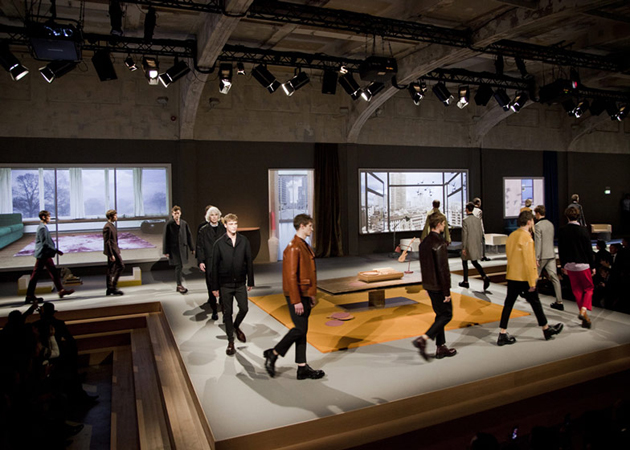 It is the widely appreciated love story between OMA and Prada that has managed to surprise us once again, but maybe this time, not in a very good way. During Milan's Men's Fashion Week, Prada presented their new line of clothing on a specially designed runway, arranged around the theme of the ideal home. And even though this might seem quite nice, the best part of this story is yet to come: the fabulously designed runway featured some of the most un-fabulously designed furniture, this time by AMO, the research counterpart of OMA, for the American company Knoll.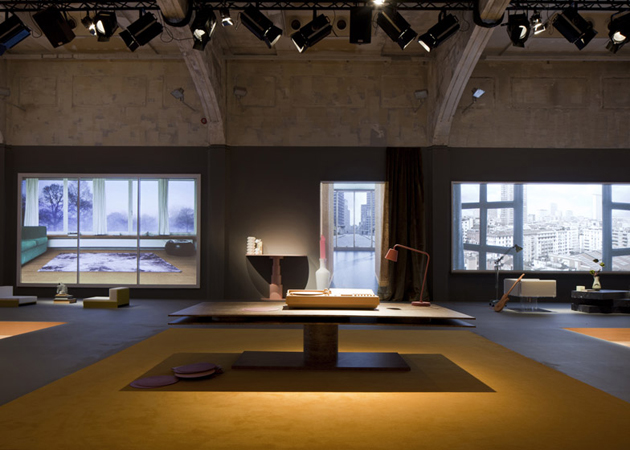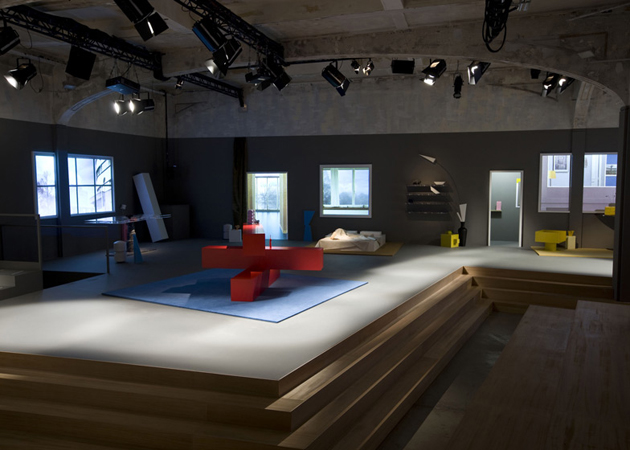 This explicitly post-modernist furniture, if judged strictly in the context of a fashion week, could definitely be appreciated. But, it is the fact that the furniture displayed on Prada's runway, to be officially presented by Knoll on another high-profile Milanese event, Salone del Mobile, isn't just a conceptual inquiry into post-modernist design, but an actual line of furniture to be sold and used in our more than un-perfect homes, that leaves a sense of doubt. Made from shiny plexiglas, carefully masked wood and colourful foam, these geometric swivel armchairs and stacked coffee tables aren't something anyone should aspire of having in their ideal house. The only way this furniture might be understood is in the highly fashionable circles of 'conceptual' and 'radical' design where it is supposed to be looked, thought about and admired, but not actually used.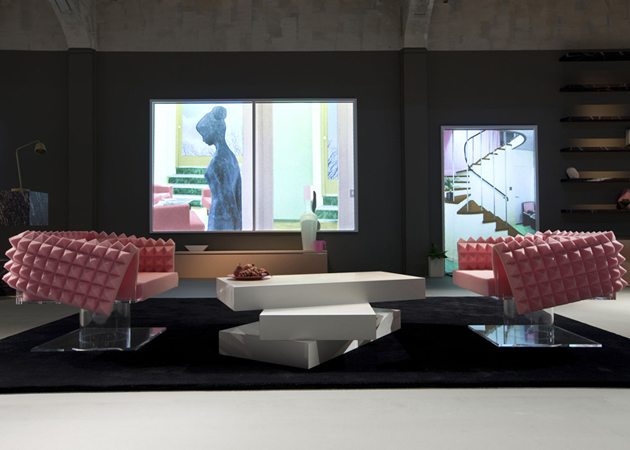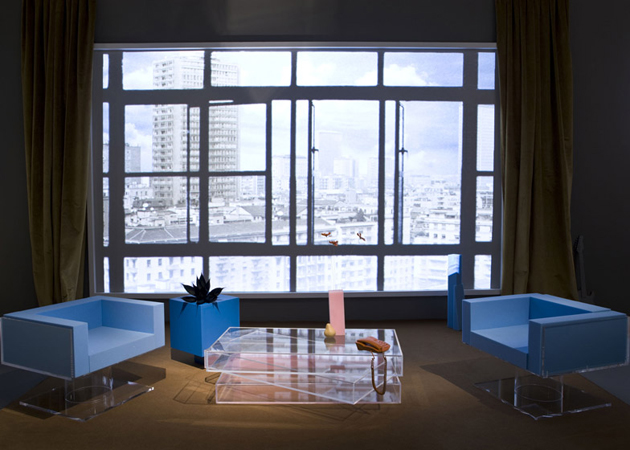 Rujana Rebernjak