For Lovers of Art and Frost
Glasgow is a city of contradictions. Once synonymous with crime and industrial abandonment, its somewhat tough exterior now harbours artistic and architectural treasures and green spaces that thrive, regardless of the season.
Ranging from the very big – there's Kelvingrove Art Gallery, a red sandstone landmark packed with the works of Botticelli, Rembrandt, Dalí and the Glasgow Boys – to the slightly smaller, there are galleries aplenty in this town. Architecture fans should stop by the Hunterian Art Gallery, which includes a complete reconstruction of No. 6 Florentine Terrace; the home of space and colour loving architect Charles Rennie Mackintosh and his artist wife Margaret Macdonald.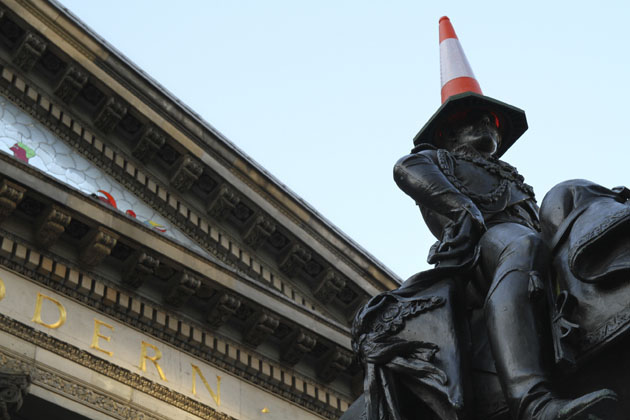 For something a little different you'll find that few museums pull off video and lighting instillations like the Glasgow Museum of Modern Art. Known as much for the cone-wearing horse rider that guards its entrance as well as the art it contains, this family friendly space proves that 5-year-olds are an awesome source of insightful artistic commentary. Those with a penchant for sartorial daring should also perch out the front for a while; it's the stomping ground of the truly modish.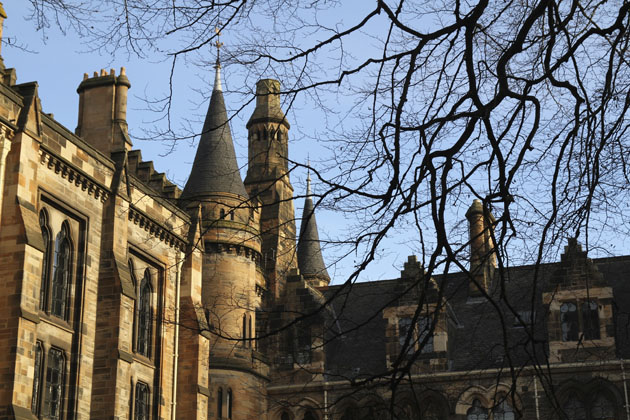 But the truest gallery-esque pièce de résistance is the Glasgow School of Art. Considered to be Mackintosh's greatest architectural creation, it plays with the contrast between height, light and shade, and will bring out your appreciation of all things abstract. Combining dark and dramatic halls, a top floor dungeon, Glasgow marble (i.e. polished concrete), forest-like library, Art Nouveau furnishings, ceramic tiles devoid of a definite meaning and a puzzling assortment of nature inspired Mackintosh motifs – which act as rewards for visitors captivated enough to really notice the details – this space is a visual treat.
There's a story behind every element. On a student-led tour my guide explained that the wooden alcoves framing various doorways were created to hold fresh roses grown in a dedicated rooftop greenhouse, and to inspire the students. Although there's no record of a caretaker ever taking the time to arrange these said flowers, students over the past 100 years have occasionally left bouquets as homage to Mackintosh.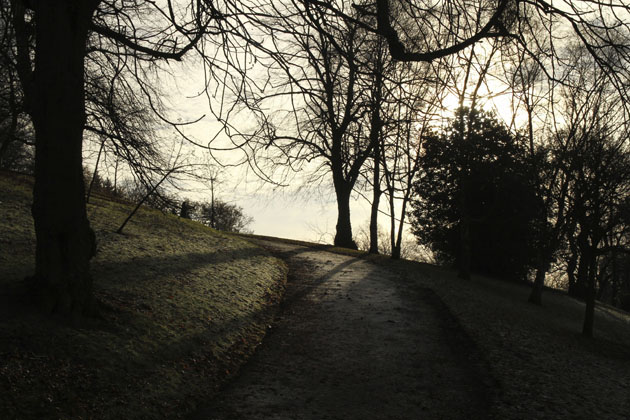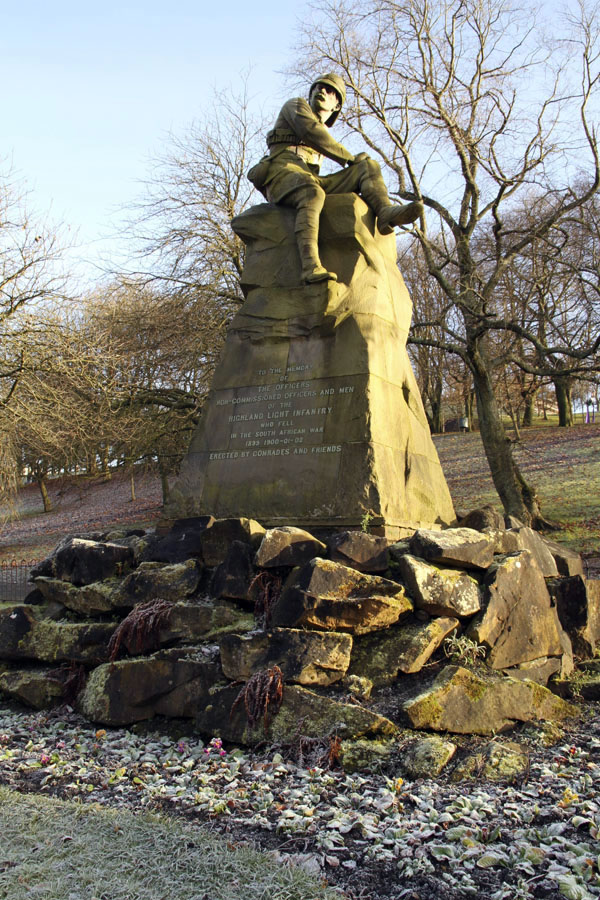 Art aside, Glasgow is a city keen to entertain, and around the West End you'll benefit from simply wandering. Along the Woodlands Road you'll pass packed antique furniture stores hidden within Victorian houses, and school buildings that have transformed into pubs. You can acquire the perfect vintage wardrobe on Great Western Road and stumble upon the city's best coffee in Gibson Street's Artisan Roast. If tables made from old doors and fairy light filled fireplaces are your thing, you'll find loitering here a pleasure.
Finally there's Kelvingrove Park. A jumble of paths, hills, ponds, skate parks and monuments, watched over by the Glasgow University and packed with acrobats, excitable children and aimless amblers. A wintery stroll here will no doubt result in a newfound appreciation of frost.
Clearly a champion of the arts, nature and character, this thoroughly Scottish and rather complex metropolis shows that you really can't judge a city by its cover.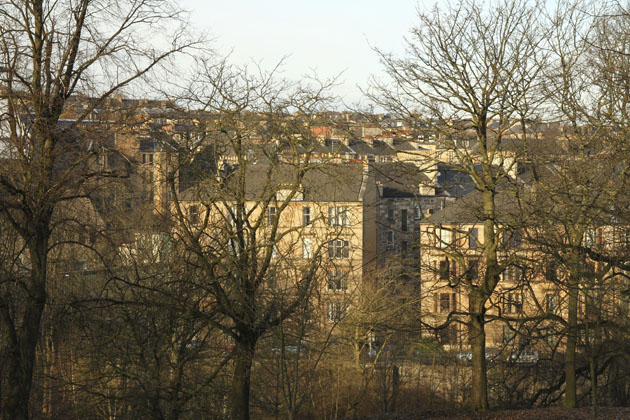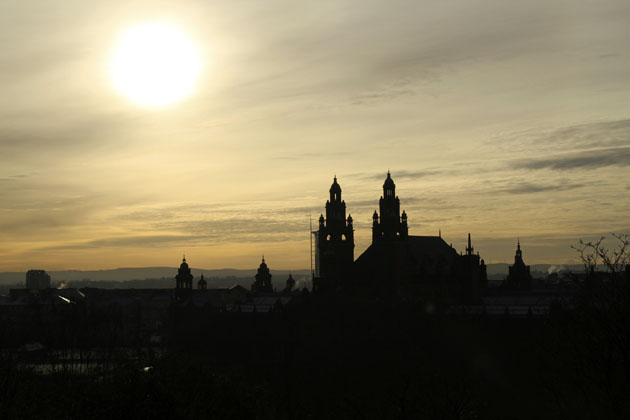 Liz Schaffer