TIM MAIA WAS THE MAN!
Going on with its independent and focused research activities, Radio – the concept designed and curated by the talented Marco Klefisch – comes back with another exciting project: the international party to celebrate the soul-rocker Tim Maia's 70th birthday (28th Sept. 1942 – 15th March 1998). The event, which will be launched simultaneously in New York, San Francisco, Los Angeles, Portland, Washington DC, Chicago, London, Gothenburg, Melbourne, Lisbon and Milan, will also mark the release of Maia's new record Nobody can live forever. The album is a collection of the most famous songs by the globally legendary Brazilian man, who became the king of the black-Brazilian music during the 70's thanks to his talent to perform different genres in an unmistakable way. From soul to funk, from romantic sounds to psychedelic and pop music, Maia was able to invent a unique style that mixed together great positive energy along with his dark and self-destructive attitude – drug and alcohol abuse represents a revealing aspect of his dissolute, but still fascinating life.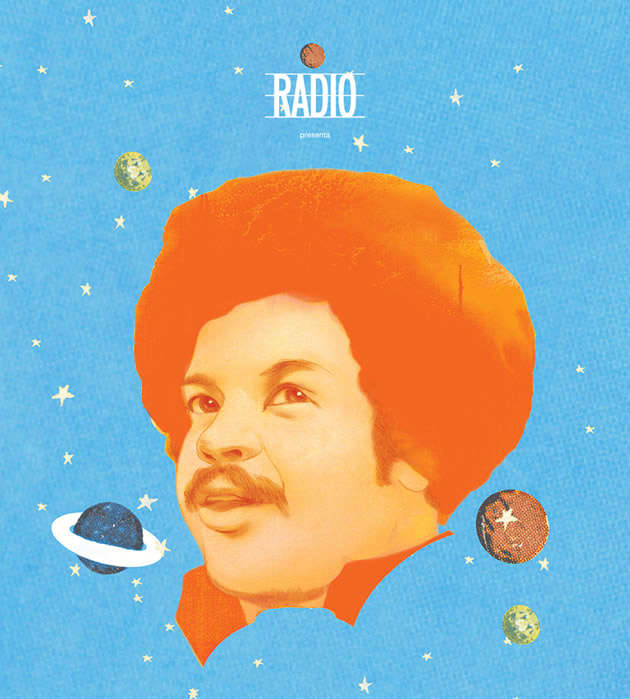 Tim Maia's birthday party, thanks to the collaboration of the music label Luaka Bop, is opening this evening at Radio space at via Pestalozzi 4, from 7 to 11pm, with the DJ Set by the calligrapher/designer and eclectic creative figure Luca Barcellona, Brazilian music lover and vinyl collector, and Tombun, the monthly point-of-reference-event by Mauro Simionato and Gigi "Giandisco" De Rosa. Let's Soul and Funk tonight!
Monica Lombardi