Saorge – Where Time Stands Still
From silence to silence. What in the past was a Franciscan convent, has today turned into a residence for writers searching for inspiration. This monastery is a recommended destination for people who want to try the bittersweet taste of isolated places and loneliness. Built between 1633 and 1662, Saorge, with the 500 souls living in small houses clinging to the Maritime Alps, deep in the southern France, to the eyes of an addicted crowded destinations traveller this place comes first as a shock, then a discover.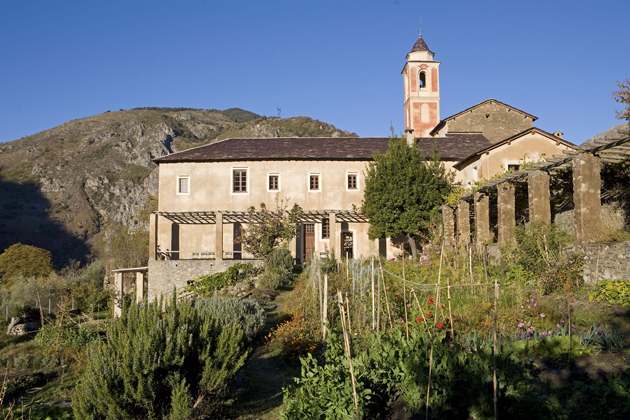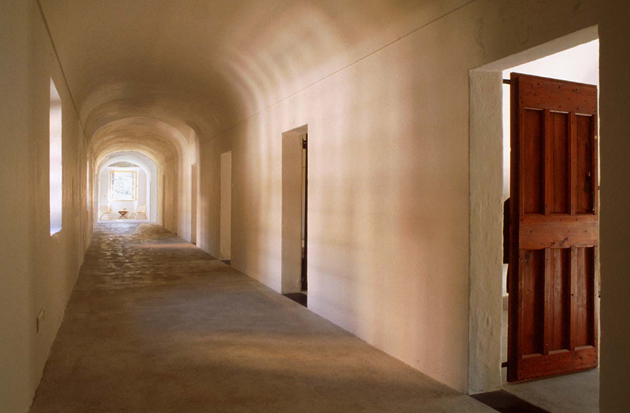 It seems that this district is known as "the French Tibet". Similarity doesn't arise just from the matter of altitude – Saorge is situated barely 500 meters above the sea level – but also from the peaceful and contemplative atmosphere of the town and the monastery. It towers over the valley as Potala Palace does with Lhasa, the capital of the centre of the world.
The interiors of the monastery are essential. Everything – from allegorical frescoes of refectory to the ancient Notre Dame des Miracles, the baroque church in which many religious functions were celebrated – evoke images of simple and laborious Franciscan kind of day.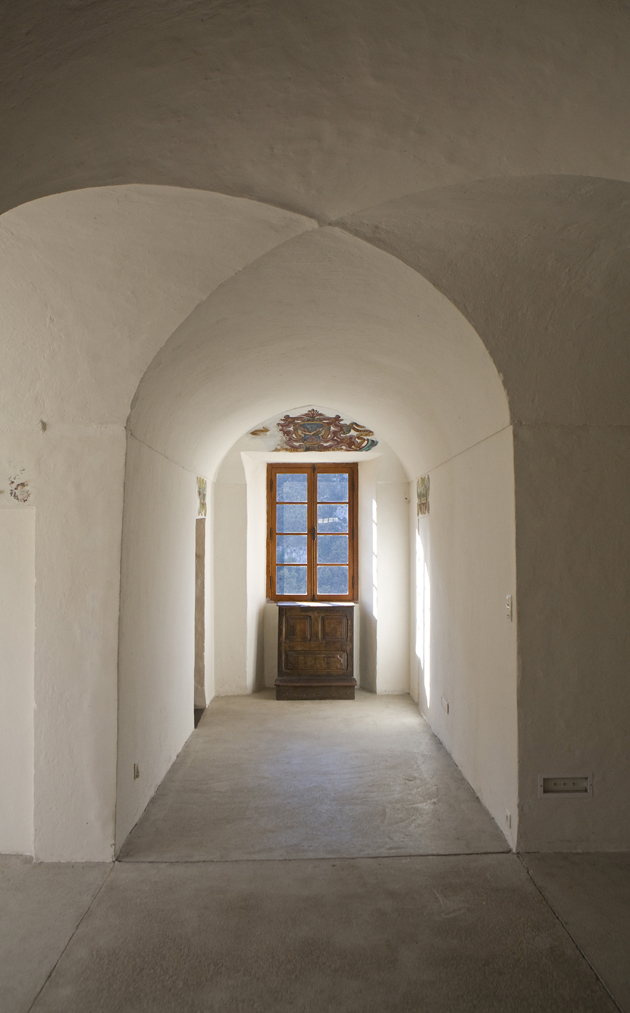 When the friars left the convent in the 90′s – after almost four centuries from its edification, during which it has been used even as a hospice – , it accommodates writers, translators and composers searching for inspiration. Everybody here lives in the way of the friars: guests eat vegetables cultivated in the kitchen garden, sleep in cells furnished with the bare minimum – a bed, a wardrobe, a night table – and use common showers. Sometimes the inhabitants of Saorge go to the monastery to meet foreigners to discuss about culture, to join debates and public lectures. They speak softly, as if there were someone to keep asleep. This is the monastery of Saorge, a small hermitage in which peace and silence are preserved.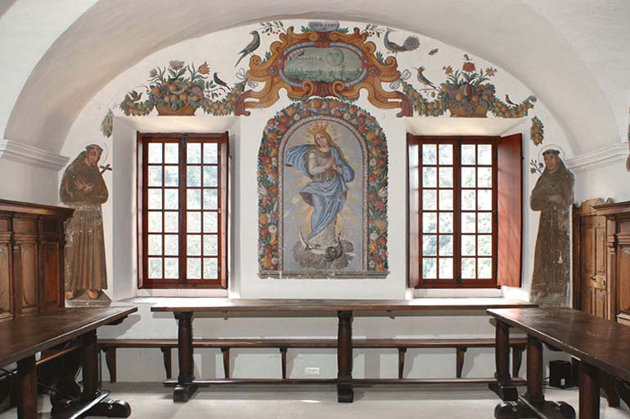 Antonio Leggieri