Emerging Trends from the Big Apple; NY FW
Winter is nearing, but for all of those involved in the fashion industry, next summer is hot on the agenda. It's the time for designers, whether it is well established fashion houses or new creative talent, to show their Spring/Summer 2013 collections on the runways.
 Buyers, designers, fashion editors and bloggers are eager to spot the latest trends and hottest looks. 
Here at The Blogazine, we've been following the NY fashion shows and have analyzed some key emerging trends.
Think mixed florals and patterns from head to toe, bold black and white statements, 60's, 80's and 90's grunge make a clear comeback. Military and utility are still strong influences and for sure, the future is still very orange!

MILITARY, ORANGE, FLORAL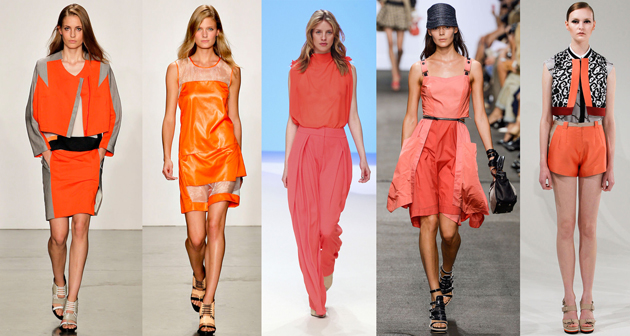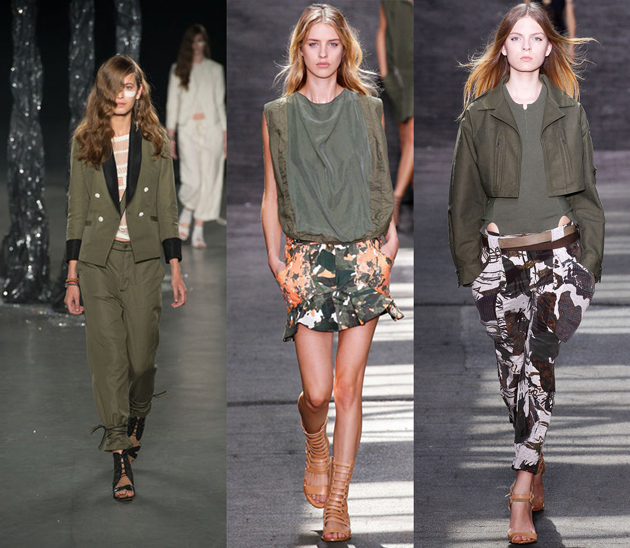 DIGITAL:
As many of us are in a constant digital environment, the Proenza Schouler collection zoomed in on the world wide web, blurring pixelated images from Google Earth to create random flashes of our technological universe.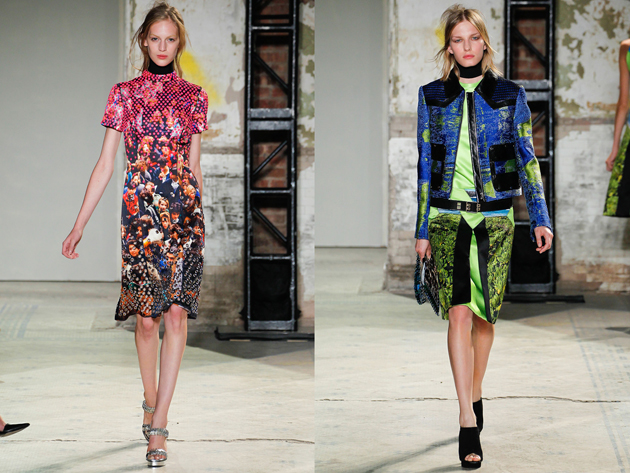 MM6:
Almost Angelic, Maison Martin Margiela's diffusion line MM6 revealed a flowing relaxed basic collection. Sporty influences were apparent and unexpected details created the signature MM6 avant-garde approach.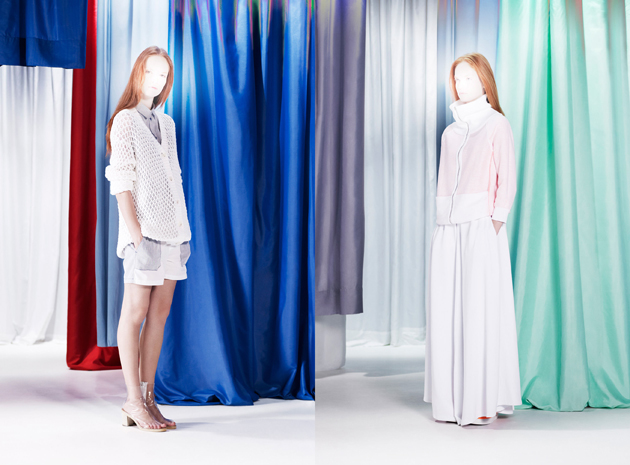 60′S
:
60's silhouettes are a predominant look among many designers. Marc Jacobs takes a look back to the Mod scene and NY Factory hip hang out. Where as Michael Kors brings a 60s mod look with a nautical twist, bold primary colours in graphic stripes look fresh and chic.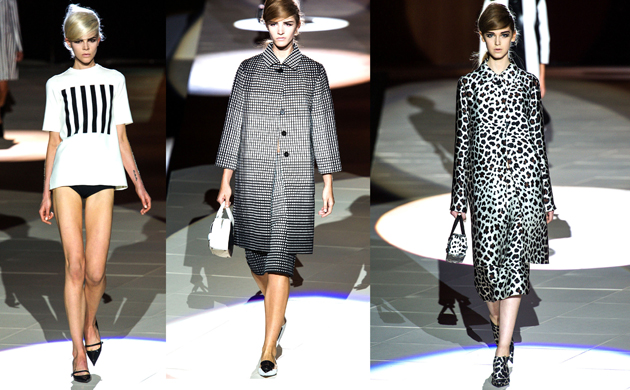 BLACK & WHITE:
Black and white came in many forms, from the 60's but in new dimensions at Marc Jacobs, whilst at Alexander Wang, cut out and deconstruction in crisp white fabrics and leather teamed with American sportswear & baseball uniforms created a sharp urban look. Jeremy Laing presented a slick monochrome line in sporty crisp decontructed silhouettes.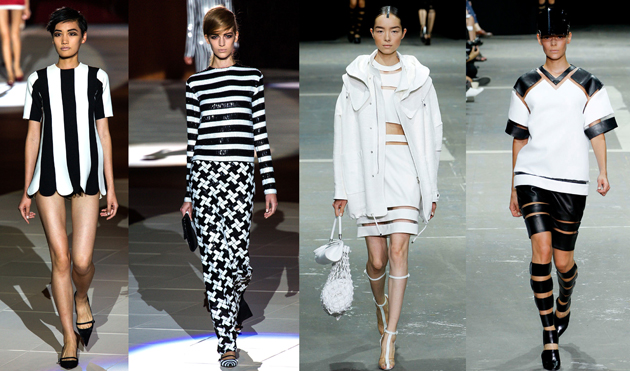 80'S
:
Remember the days of bopping about to Culture Club and Bananarama? This era was played homage to by Alexandre Herchcovitch, capturing Boy George's signature style. Marc by Marc Jacobs' line was a fun lean on 80s club wear, rag-tied heads, clashing checks and stripes and paper-bag waisted trousers. He Was Really Sayin' Somethin'.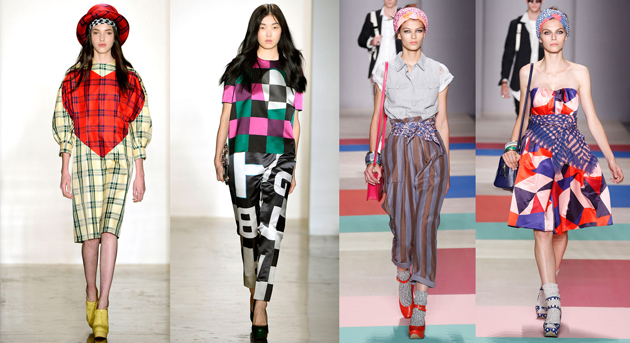 Tamsin Cook