A Pie in the Sky
The renowned Treviso Comic Book Festival is coming to its end, after a full program of initiatives, involving the very best of the cartoonists and illustrators, coming from all over the world to liven up the city. 
XYZ will close this tracking of exhibitions, workshops and talks with a group show by the illustrators Eleonora Marton and the 2DM's talented Elena Xausa.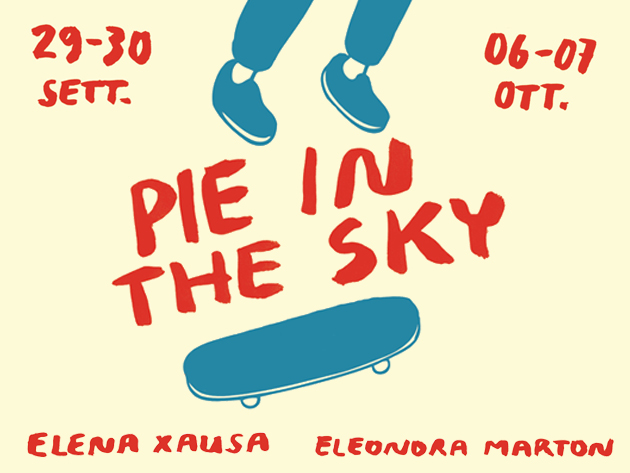 For A Pie in the Sky the space of the experimental gallery will be split in two, half part hosting fanzines and drawings on paper made by the former freelance artist, while the other one is devoted to 7 screen-printings by Xausa, limited editions with a circulation of 25 pieces each. Both the illustrators will present a bunch of works expressing their personal vision of everyday life's source of inspirations: music and street culture communicated through a childlike and direct mark, with a cheerful, but never trivial approach. For all collectors and illustrator lovers, but also simply for those who want to take a piece of the show home, we remind you that Eleonora Marton's fanzines and Elena Xausa's screen-printing editions will be available to purchase directly at XYZ.
Floating faces eating LPs or animated smiling lifebuoys, sketches and wordplays will be on view and on sale at via Inferiore, 31, starting from Sunday 30th at 6pm with a Dj set/aperitif by King Of Bingo. The show will run until 7th OCtober.
Monica Lombardi