Skyscraper: Art and Architecture Against Gravity
Skyscrapers have always been so much more than pieces of architecture. In the modernist culture skyscrapers have stood for belief in prosperity, innovation and a better future as the symbols of power and enormous possibilities the world shaped by man could achieve. These incredible building structures that have for almost two centuries involved the most illuminated minds in architecture, engineering, art and design are being celebrated with an exhibition at the Museum of Contemporary Art in Chicago.
The exhibition titled "Skyscraper: Art and Architecture Against Gravity" tries to show the impact this iconic artefact has had in our contemporary society. The myth of the sky and the possibilities of men to reach it through artificial means have inspired not only the imagination and poetics of architects, but also artist from all over the world. These artists have taken as subject the form, technology, message, symbology and image of the skyscrapers as the central idea and subject of their work. Even though years have passed since the first concrete structures have reached meters and meters above ground, the skyscrapers, highly mechanical but also extremely elusive structures, still continue to play with our imagination.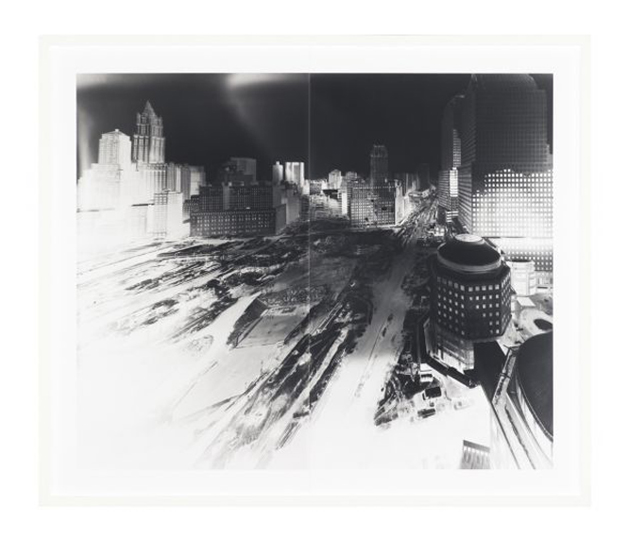 The artist showcased in the exhibition are Fikret Atay, Jennifer Bolande, Roger Brown, Jeff Carter, Roe Ethridge, Jonathan Horowitz, Bodys Isek Kingelez, Claes Oldenburg, Gabriel Orozco, Thomas Struth, Jan Tichy, Andy Warhol, Peter Wegner, Wesley Willis and Shizuka Yokomizo, among others.
While currently many Western and Eastern cities continue to fight over who will build the next 'world's highest building' in search for technological domination and cultural glory, Chicago still remains one of the most important sights on the skyscrapers map. Hence, this exhibition, in some way, certainly plays homage both to this incredible piece of architecture, as well as the city of Chicago where it is being hosted.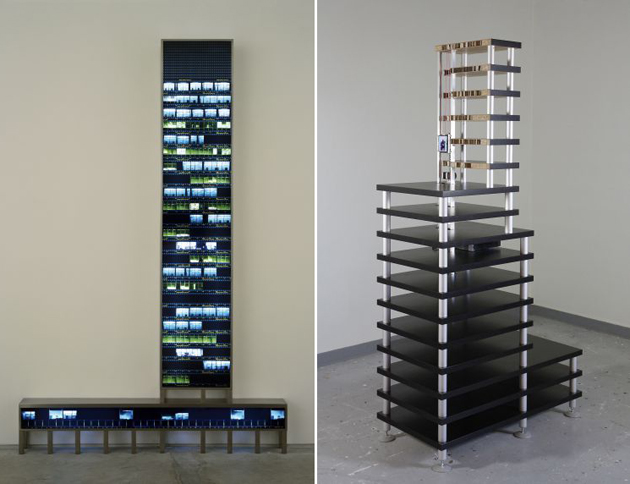 Skyscraper: Art and Architecture Against Gravity runs until the 23rd of September at Museum of Contemporary Art in Chicago.
Rujana Rebernjak – Images courtesy of Museum of Contemporary Art Chicago