Reading Ed Ruscha at Kunsthaus Bregenz
Ed Ruscha is surely one of those super-star art names you may hear quite often even outside the highly selective art world. Born in 1937 and living in California, Ruscha is one of the most elusive contemporary artists. Even though he is commonly associated with the pop-art movement, his work doesn't actually fit any precise category. Perhaps that is precisely why we were instantly attracted by the equivocal title of his latest exhibition.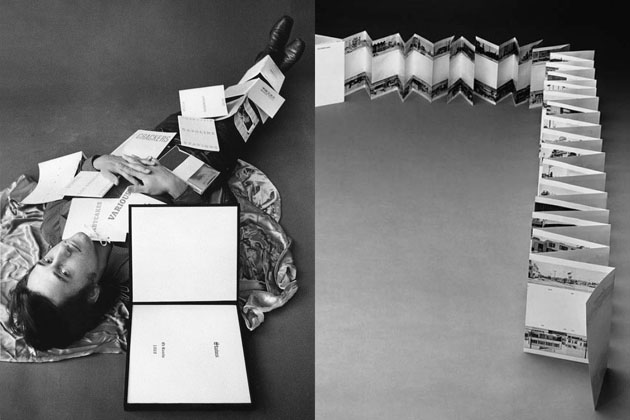 Entitled Reading Ed Ruscha the exhibition was specially conceived by the artist for Kunsthaus Bregenz. The show's main interest is to give an interpretation of Ed Ruscha's work in 'generating meaning' through writing and language. Even though speaking about writing and Ruscha may immediately lead you to think about his book-works, namely the notorious "Twenty-Six Gasoline Stations" or "Every Building on Sunsent Strip", these are actually not the most significant ones as far as words and language are concerned. Reading Ed Ruscha tries to explore the significance of writing in Ruscha's work through a vast array of media – drawing, photo-gravure, book, film, photography and painting, with the obvious attention to the book through the act of "reading".
Among these media, a special attention has been given to his book-objects, which play with the idea of the book as a picture, while still retaining its status as an object and thus creating a tension and play between the content itself and the artwork on the cover. Some of the works displayed are "The End", "O Books", "Oh No" and "Pep" books. Reading Ed Ruscha tries to show how the artist cleverly 'dramatizes the relation of text and image, signifier and signified'.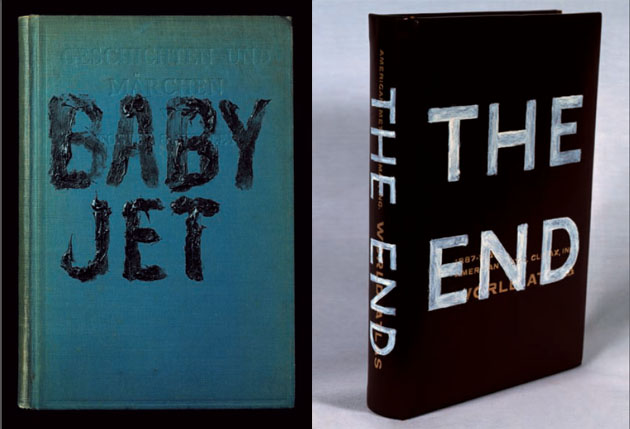 Reading Ed Ruscha, the artist's first institutional solo exhibition in Austria is running until the 24th of October at Kunsthaus Bregenz.
Rujana Rebernjak