Salone 2012 – Tortona Second Round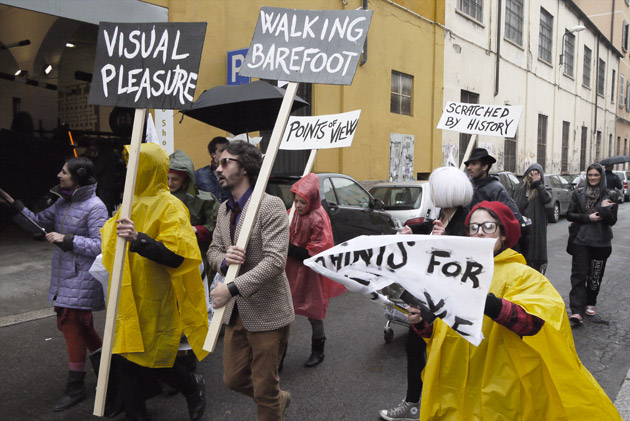 Zona Tortona has caught our attention, again. After the yesterday's quite satisfying Superstudio visit, we have decided to take a lazy stroll on the via Tortona and other neighbouring streets to see what else one of the busiest design districts in Milan can offer. Even though the cloudy day could have made us change our mood, the disappointment of the day was actually the Tortona district itself. After a few blind shots, where we couldn't but ask ourselves what is actually the point of the design week, we thought we had found our goldmine.
The huge banner announcing 'The Leading Figures of French Design' had caught our eye and we entered the French Design exhibition. A 1200 square meter exhibition space was a miniature fair featuring what should have been the French design excellence. Well, besides a few singular projects, to be really honest, the exhibition was kind of a disappointment. You could blame us of being too tired or too meteoropathic, but this was the pure first impression it made on us. There were few interesting, funny or quirky projects like Normal Studios' bar set up using Tolix's chairs or some of Y'a pas le feu au lac's vases, but unfortunately it's not what we think great design should really be.
Rujana Rebernjak