Kristina Gill: Egg and Bacon Roll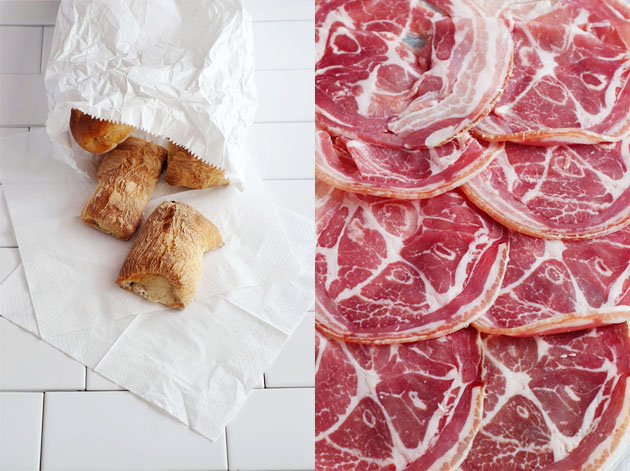 This is my greatest take away from the last two weeks I spent in Australia for work. Of course there was fantastic Vietnamese food, great Thai, beautiful carrot cake from Bourke Street Bakery, and filling flat whites, but nothing left an impression this time quite like the egg and bacon roll. I didn't remember how good bacon was because I never eat it for health reasons.
But on Good Friday when I sat down to breakfast with friends, and one of them was eating a sandwich that he couldn't put down, the juices running through his fingers, I said, "I'll have one of those too!" The eggs were fried with the yolk still a bit runny so that when you pressed the sandwich together, it ran and filled the crumb of the bread and mixed with the roast tomato chutney to make a moist sandwich with the right dose of saltiness from the soft but crispy bacon. The bread was soft inside but crusty outside. It was perfect. At home I made mine with sriracha and ketchup. Still amazing. Now I've reached my quota for the next 3 years though.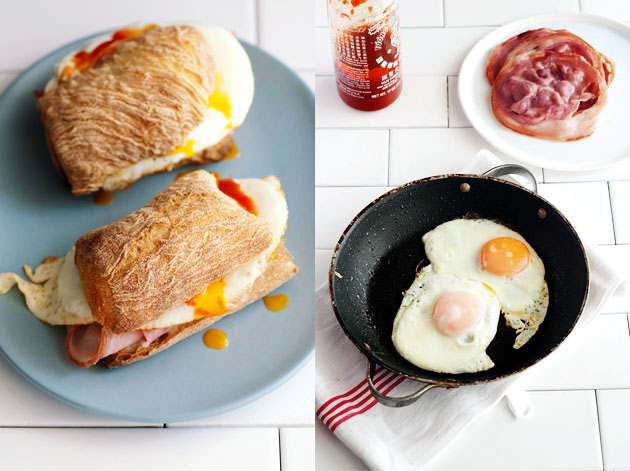 Kristina Gill