Peter Movrin – A Modern Take On Medieval Times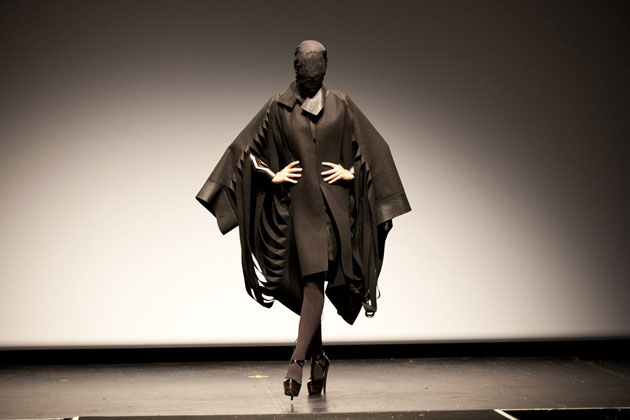 Slovenia might not be one of the most noted fashion countries to date, but it's nonetheless home to Peter Movrin, the young avant-garde designer who has won countless awards in the motherland for his design and styling abilities. After having finished his studies in textile technology at University of Ljubljana in 2011, and having been awarded "the prize for special achievements" by his university, he was announced by Slovenian Elle as "the most promising young stylist with strong vision". His latest collection "Franz Madonna" is heavily inspired by the medieval gothic era's heydays. The art, the architecture and the religious beliefs of the time were all cultural factors taken into account during Movrins' creative process.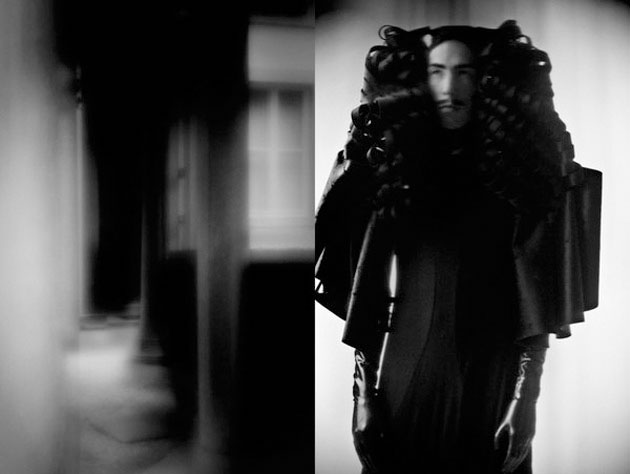 "The collection is about the gothic era, Christianity and people's humility," Movrin explains. "All the architecture, paintings and statues were strongly marked by religion. I combined an investigation of the era and people's characters with one of the eastern world and its Islam belief. Covered faces and the curiosity about what is hidden underneath of all the dark material makes us pay attention to the body movement." The main part of the domestically produced collection consists of laser cut leather pieces, however, the sharp edges and bulky silhouettes have been juxtaposed with lighter materials such as lace to obtain a more sensuous edge. Crocheted mask and embroidered details adds a romanticist element, along with the silk underskirts." The collection has actually been quite well received.
"Franc'Pairon from Institut Français de la Mode said that he liked the collection, but a few people here in Slovenia were kind of frightened I think. The young generation is more impressed by the story behind it, but a little afraid of the actual clothes. But I like the fact that some people get scared of those wearing my clothes," he told us. Peter is currently working on expanding his own brand, but says that he wouldn't mind working for an already established fashion house one day, and if we are to take him at his words, Slovenia is a fashion nation under development to keep an eye on.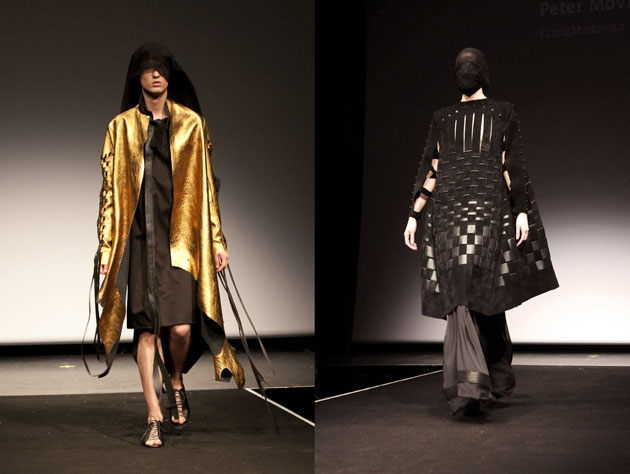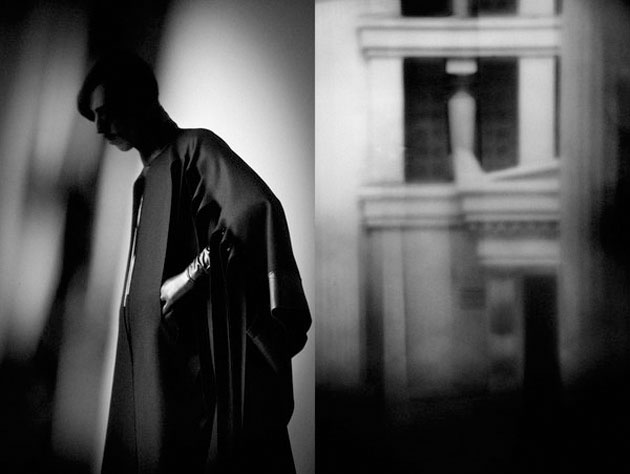 "Since we don't really have any real fashion critics and journalist with real knowledge of fashion, people in general don't know that much about it. But we have some amazing designers, such as Nataša Peršuh who worked for Kenzo, and Nataša Čegalj who's working for Stella McCartney, and not to forget artist Marina Abramovići. We have many fashion talents yet to be discovered…"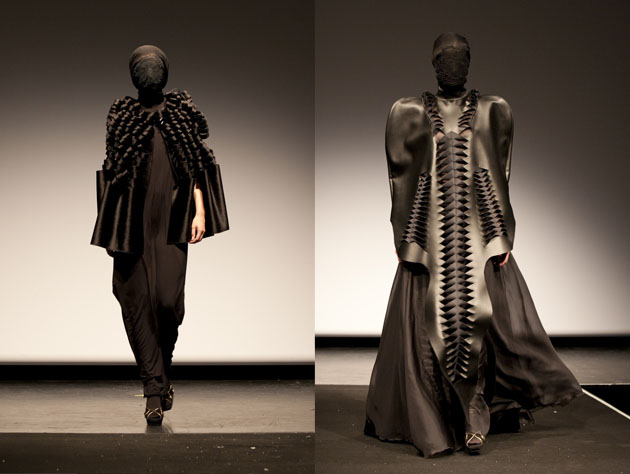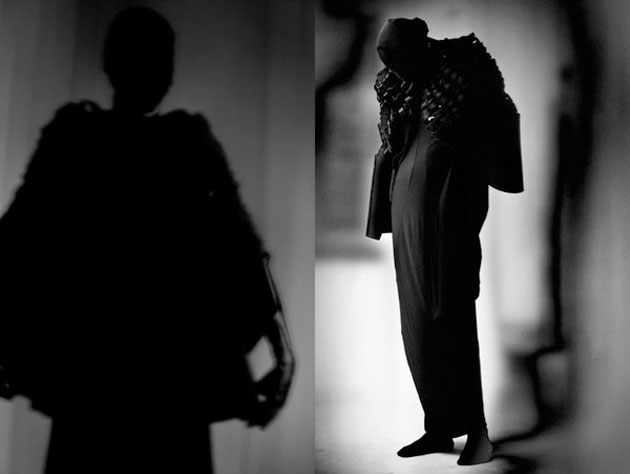 Petsy von Köhler & Peter Movrin