Kristina Gill: Cupcakes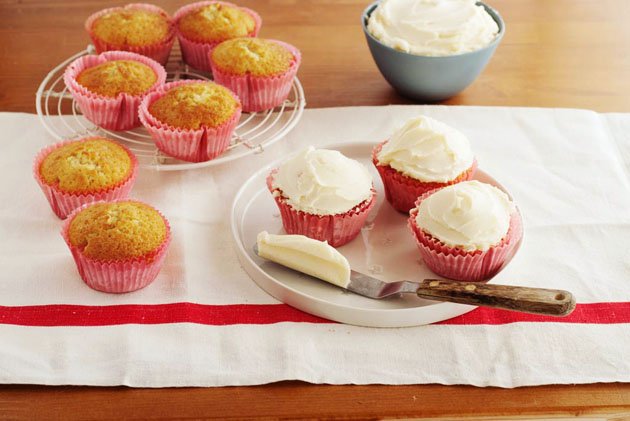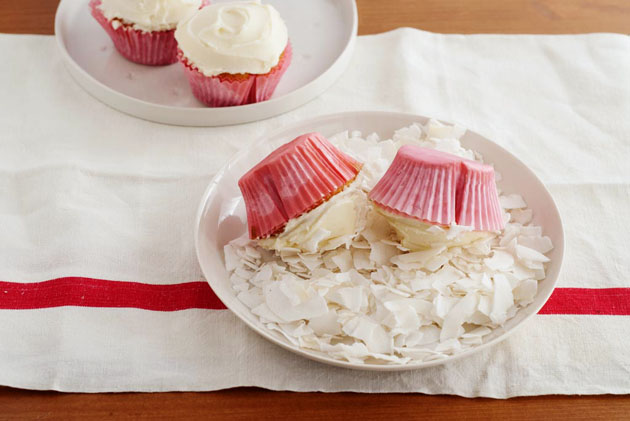 If you follow me on Twitter you already know that I think cupcakes are so 20th century. Apparently Europe didn't get the memo that they went out of style when Sex and the City stopped running, and now cupcakes are making adults squeal over here. For me, a cupcake is for children under five. A cake is so much easier to make, and much more elegant. Just smooth the batter in one tin and slide it into the oven.
Nonetheless, I thought I'd use my favorite coconut cake recipe to make cupcakes in anticipation of my birthday coming up this week. (Clearly not my fifth birthday.) Even though I don't think they'll actually last until Wednesday.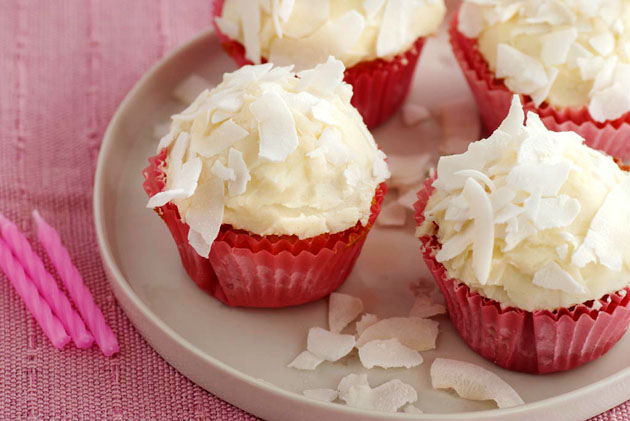 Kristina Gill