Frank Selby: Some Things Never Change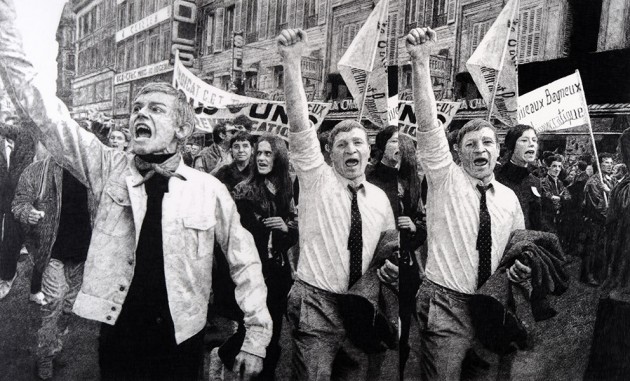 This weekend, American artist Frank Selby (not to be confused photographer The Selby, Todd Selby) is opening his second exhibition at Paris' Jeanrochdard gallery, "Some Things Never Change".
The works to be shown are in his usually meticulous style and are drawn from recent press photography. All reframe photographs from conflicts over the past two years as drawings to systematically demonstrate the distance between the photo – taken commonly as objective truth – and the actual event. Selby, through this work "raises the idea that our interpretation of these photographs – which are the cornerstone of our understanding of these historical facts – is changing and becomes more distorted over time."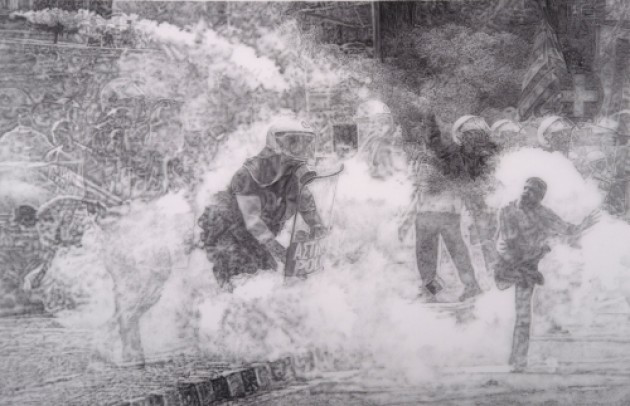 The exhibition harkens back to the fierce debates surrounding the effect of wartime photography during the Vietnam War and, more recently, Desert Storm. We remember through photos, and especially in press photography, there is a common assumption that the photographic image is a slice of objective truth. Public opinion surrounding conflicts are inevitably driven by these images, but Selby brilliantly draws our attention to the fact that even these ostensibly objective records can have an agenda: they're telling one version of a story. Add to this a heavy peppering of symbolism throughout–hints of communism and the anonymity of the policeman's helmet, for example–and the artist gives a beautifully illustrated sense of the photo's potential inobjectivity as a record.
If you happen to find yourself in Paris over the weekend (or anytime before April 20th), the show really is a must-see. Opening tomorrow, March 17, from 5-9pm and running until the 20th of April at Jeanrochdard at 13 Rue des Arquebusiers.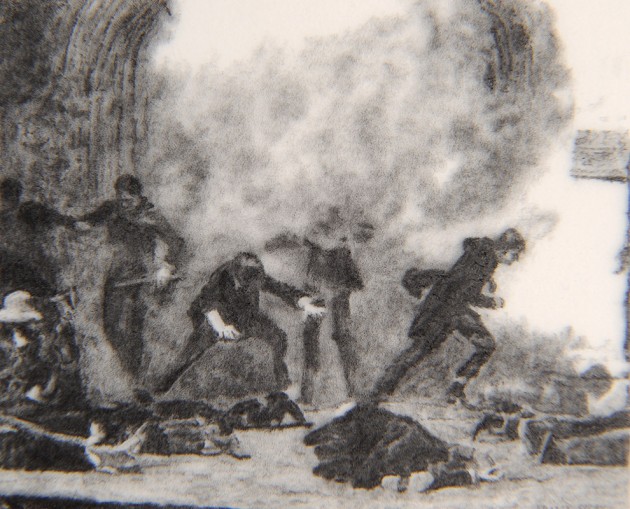 Tag Christof