A Silent Choir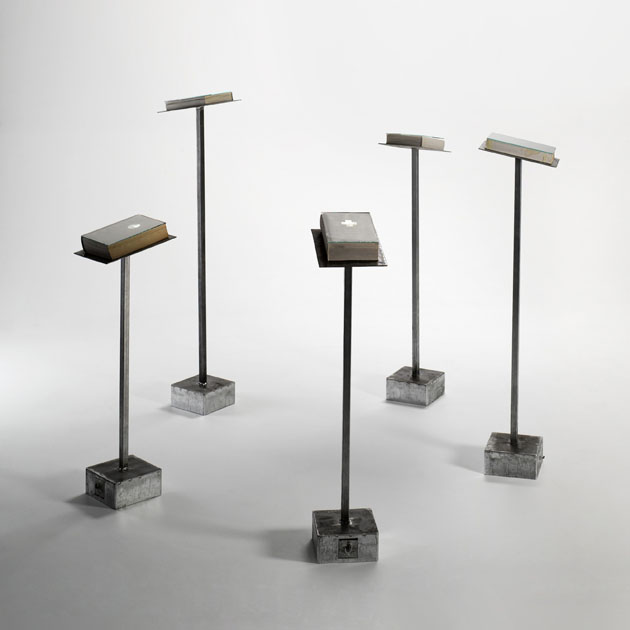 Everybody knows that matter is made of particles and these particles can be split in many other micro-particles going to smaller and smaller. But what people very often omit to consider is the importance of lack, the emptiness, which is among all the molecules and is a part of every inanimate object or a living being. Emptiness is not only a formal concept, but also a generating element that creates balance. "There is no sound without silence, there is no silence without sound", says Jacopo Mazzonelli (b. 1983, Trento), who recently opened his solo show entitled Coro (Choir), curated by Marco Tagliafierro.
The young Italian artist -with a musical education and a keen interest in alchemy- plays with full and empty spaces, pause and action, sound and silence.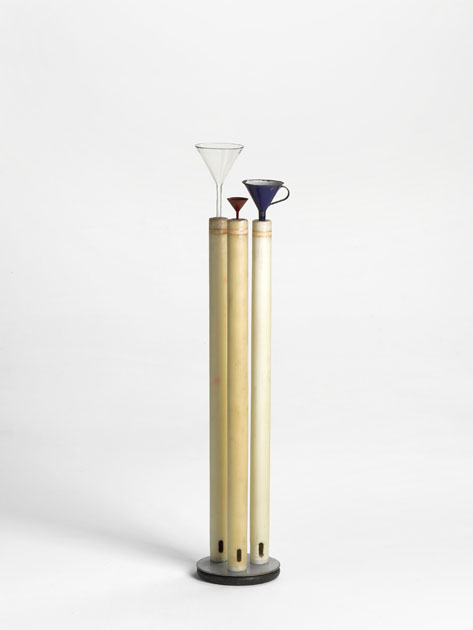 In Petit (2011) Mazzonelli, using two plumb lines hanging from the ceiling and the pedals of an old tricycle running on a neon tube, recreates the suggestion and tension of the morning of the 7th of August 1974, the day in which Philippe Petit walked a tightrope between the Twin Towers.
No sounds can be heard from the mouths trapped in geometrical shapes cut on the covers of the five volumes of Coro (2011). Each shape and each mouth – which cry, laugh, scream or declare – belong to a character: circle/crying baby, cross/Martin Luther King, triangle/Marilyn Monroe, square/Adolf Hitler, pentagon/John Fitzgerald Kennedy. The tomes, resting on five iron lecterns, are carved from inside and they treasure small screens that project video fragments of the characters.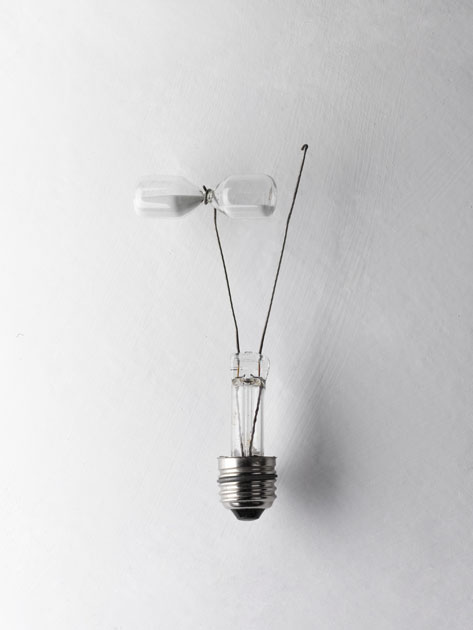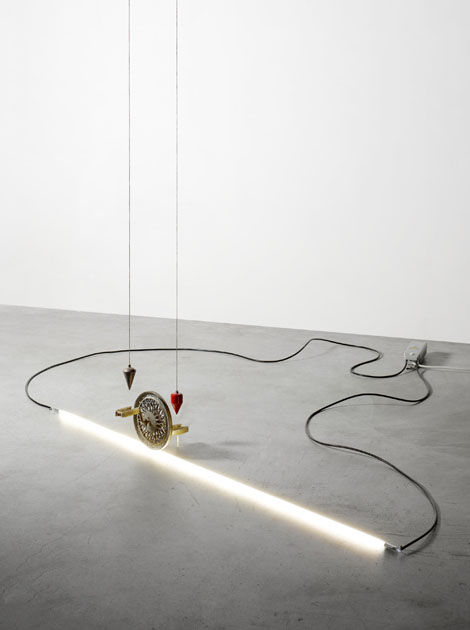 In Limbo (2011), in which an hourglass seems to be resting, hanging horizontally on the remains of a broken light bulb, the artist suspended a stream of time, creating a feeling of calmness accompanied by a latent and unexplainable tension. Just before closing, the exhibition path Inner (2011) catches my attention. By putting funnels on large candles (bought from an old rectory) Mazzonelli turns them into the pipes of an organ, which seems to be about to let the sound out.
Minimalism permeates all the exhibited works, but the minimalism of this young artist is not just a matter of aesthetics. All the installations are not only well defined works arranged in a clear (and sometimes 'cold') manner. They are the results of pondered thoughts along with a solid knowledge… not so common in the young – and even in the 'not so young' – artists.
The exhibition will run until March 16 at Federico Bianchi Contemporary Art in Milan.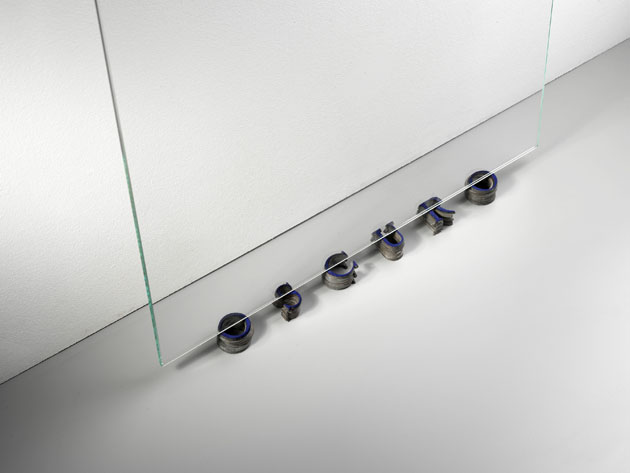 Monica Lombardi – Images courtesy of Jacopo Mazzonelli & Federico Bianchi Contemporary Art