Signs (Metamorphosis) / Bouke de Vries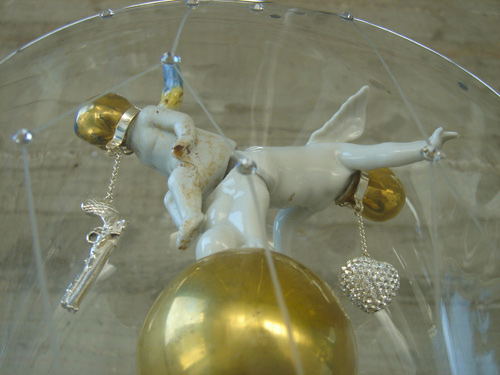 Bouke de Vries had an extended stay in Milan recently while he exhibited in a solo show, Signs (Metamorphsis) at the always on the vanguard Maria Gloria Gallery. De Vries is an artist polymath, his career shifting across mediums and his work always remaining devoid of compromise. His trajectory has taken him from restoration of art to the spotlight of the pop culture art scene, commercial art, jewelry (he released a line in collaboration with Anoushka earlier this year) and on to political activism. His most memorable works are perhaps those which openly criticize chairman Mao Zedong, and . His pieces look like otherworldly pastiches of a hedonistic, ethereal dreamscape, and they showcase flaw to great effect.
"In this flawed world, perfection seems to be an attainable goal… But not-quite-perfection is often easily dismissed and discarded…"
Bouke De Vires Filmed by Matteo Cherubino
For the occasion of his stay, 2DM's Matteo Cherubino filmed and interviewed the artist among the eerie, surreal backdrop of his recent sculptural work: surreal cross sections and self-contained worlds of a parallel universe. Or a Cherubs. Butteflies. Cigarettes. Dramatically combined with porcelain. In conversation, the artist reveals inner working of the artist's mind, his depth of perception, and his extraordinary and unbound working process.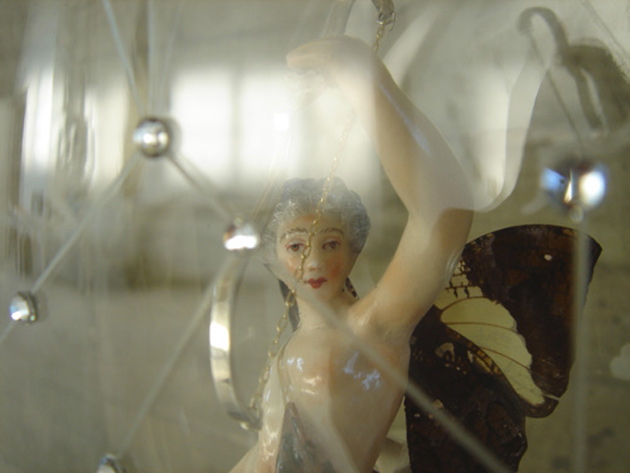 De Vries also presented together with Gloria Maria Gallery at this year's MiArt, showed at Artissima this year, and often exhibits at his home gallery, London's Vegas Gallery.
Tag Christof – special thanks to Bouke de Vires & Gloria Maria Gallery