The Editorial: New York / Next Stop, Milan
Sporty looks. Jackets. Long, lovely dresses. And more sophisticated remixing than ever.
This New York Fashion Week hailed brighter days ahead and gracefully overcame a landmark week of mourning. Starting with light whites and billowy layers of Nicholas K and concluding on a day with a two wildly different interpretations of the 1920s by Ralph Lauren and Marc Jacobs, the week was a drastic and very positive change from last season.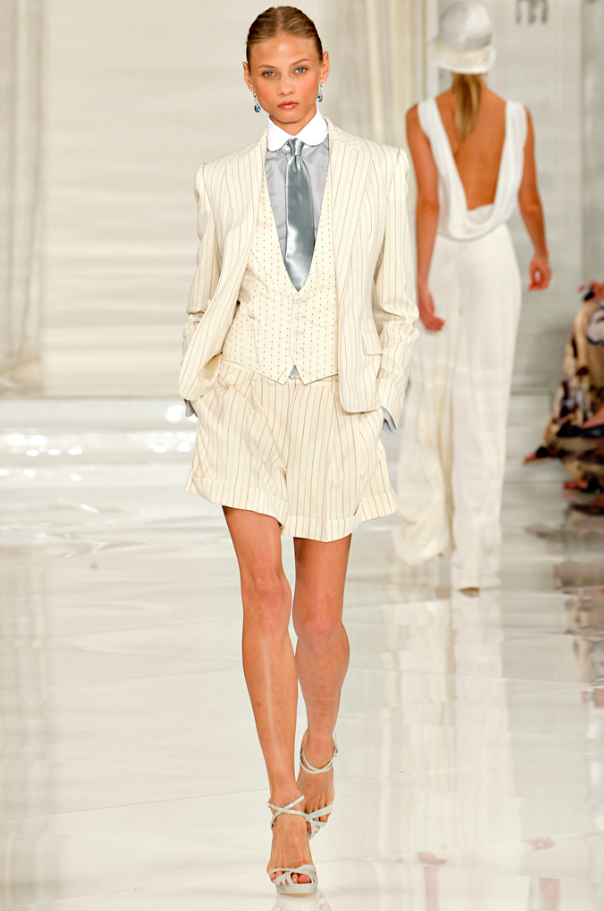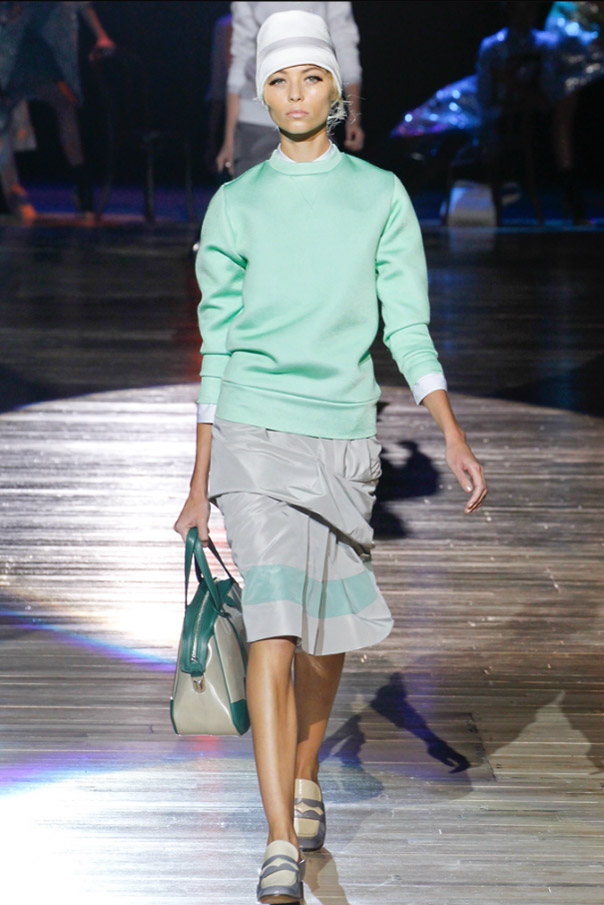 image courtesy of style.com
At the end of it all, Kathy Horyn mused quite appropriate that "like little dopes, we are born back to The Great Gatsby." And the significance of this shouldn't be lost: a slight shift away from last year's 1970s overdose can only mean a shift in mood away from that decade's identity crisis and frugality. The roaring 1920s was, afterall, the orgy of excess before the massive hangover of the 1930s. But in our context, to look towards the jazz age – an era of unbridaled exuberance and optimism – seems to be a symbolic dropping of the anchor in happier, less-troubled waters. We'll only know about the hangover tomorrow.
And despite the white elephant in the room, the ten-year anniversary of the September 11 attacks (see last week's The Editorial), surprisingly little festivity was conceded to the week's mournful events – and in this case, business as usual was certainly best. In perhaps the only major nod to the day's darkness, Diane von Furstenburg handed out little American flags after the presentation of her collection in an out-of-the-ordinary gesture. Derek Lam's collection, which was also shown on the 11th, referenced legendary architect Richard Neutra's iconic, eponymous Palm Springs house for a very California. It was easily one of week's best.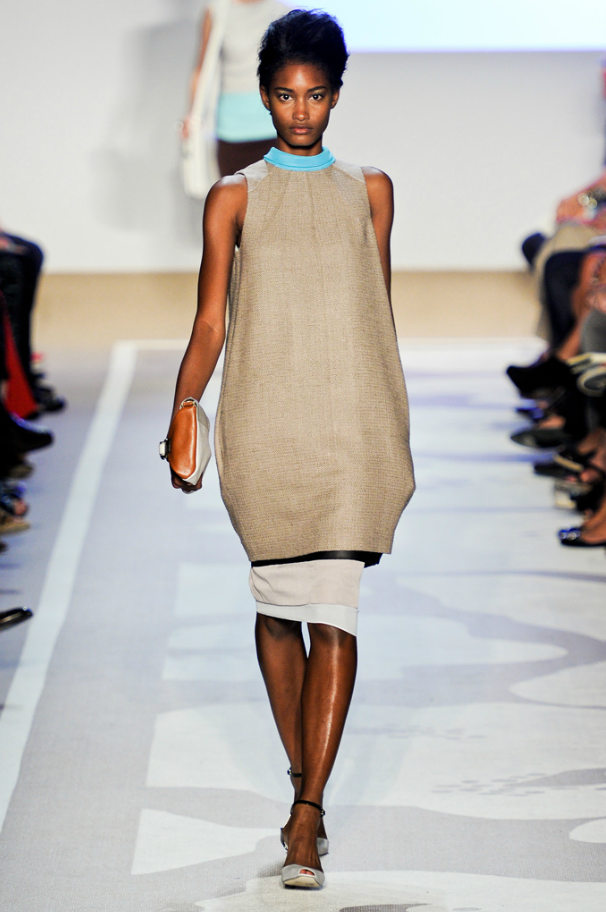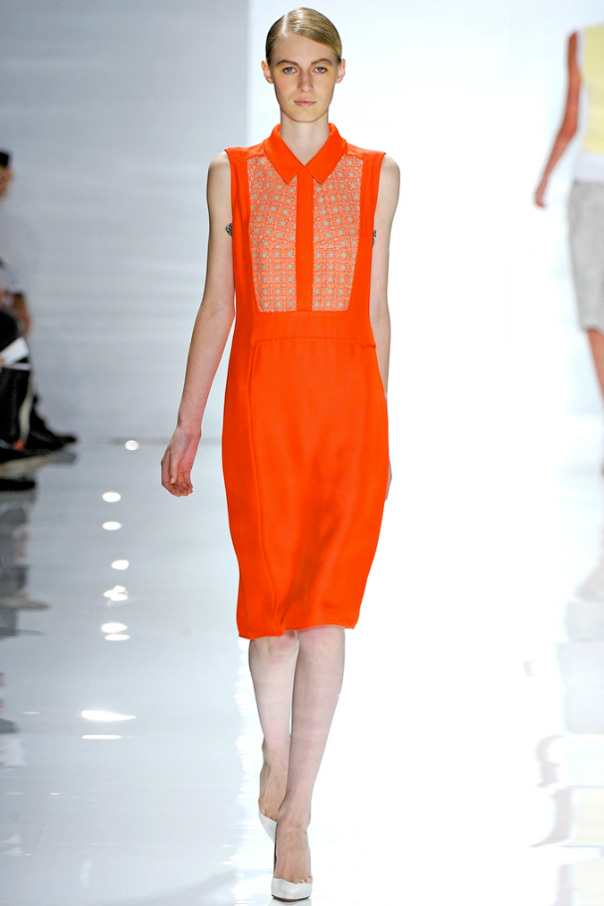 image courtesy of style.com
Other standouts of the week included Francisco Costa's minimal, delicate and eminently flattering work in subdued hues (a big exception amidst lots of bright) for Calvin Klein Collection that Style.com dubbed a "palate cleanser." Band of Outsiders' unusual presentation of its womenswear collection finally freed it from the shadow of its (usually superior) menswear collection. And, of course, Marc Jacobs' polarizing blast through an unlikely mix of decades – love it or hate it (I chose the latter, likening it to iTunes playing a mix of your most cringeworthy music), it was certainly original and the show itself was sensational.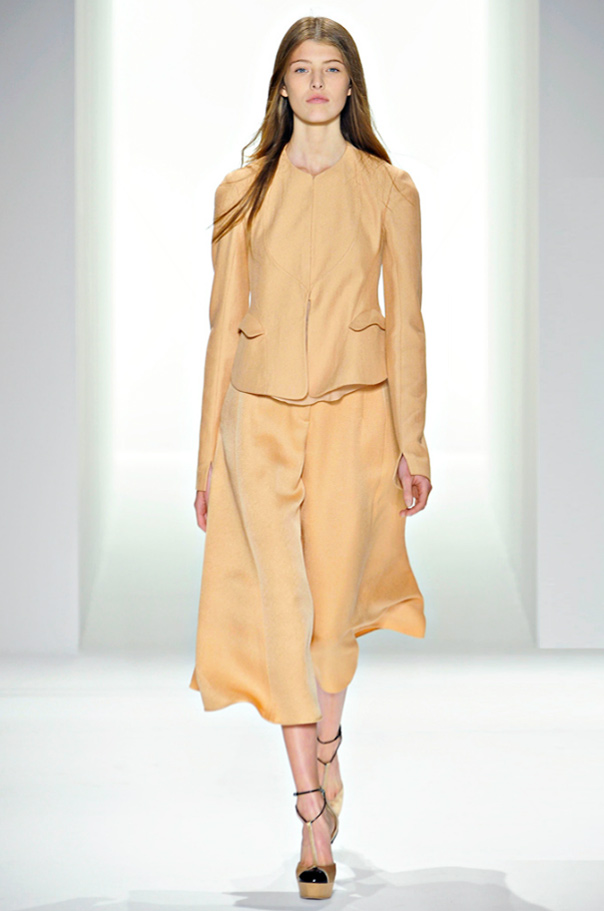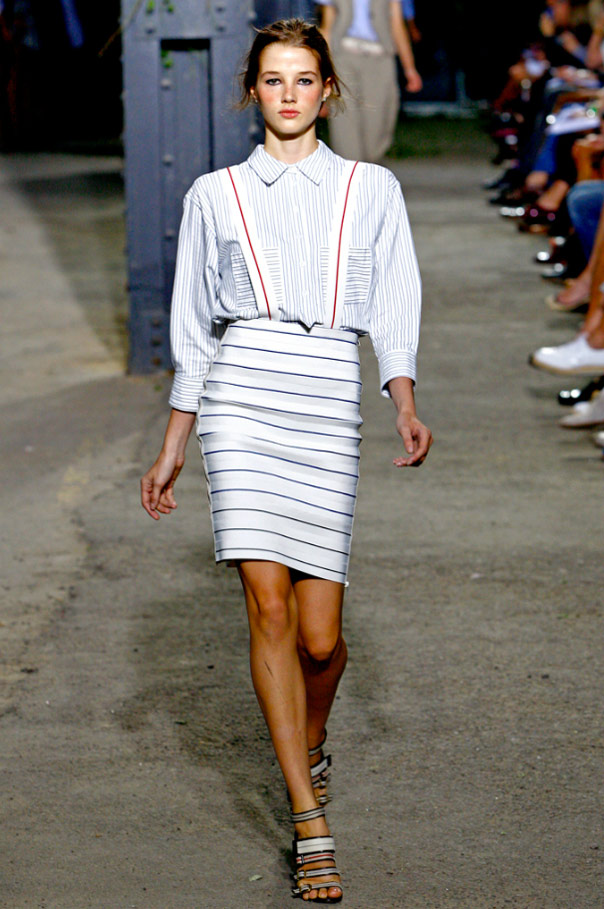 image courtesy of style.com
Looking towards Milan, what can we expect? For one, With little talk of economic despair or cultural chaos, we may be getting cozy in this first decade of New Normal. It's shaping up to be a decade of more sophisticated blending of styles, a decade in which old archetypes aren't simply being rehashed, but are instead dovetailing into brave new paradigms. Milan will certainly continue this Remix 2.0, and we're looking forward to Prada, Bottega Veneta, Gucci and Versace in particular.
We can also expect a continuation of the buoyant and hopeful changing winds these collections signified. The world's collective mood seems at long last to have lifted ever so slightly. And at least in outlook, New York's message was unequivocably that good things lie just over the horizon! And this season, like so many times before, fashion is doing a fine job of pulling the world out of its long-running funk…
Adesso, Milano!
Tag Christof