.
The Noisettes in Morocco / Jolijn Snijders
2DM's Jolijn Snijders trekked to Morocco recently to shoot Shingai Shoniwa, lead singer and bassist of London's The Noisettes, in the north African sunshine for Modzik. The results are punchy, bright and up-close and personal.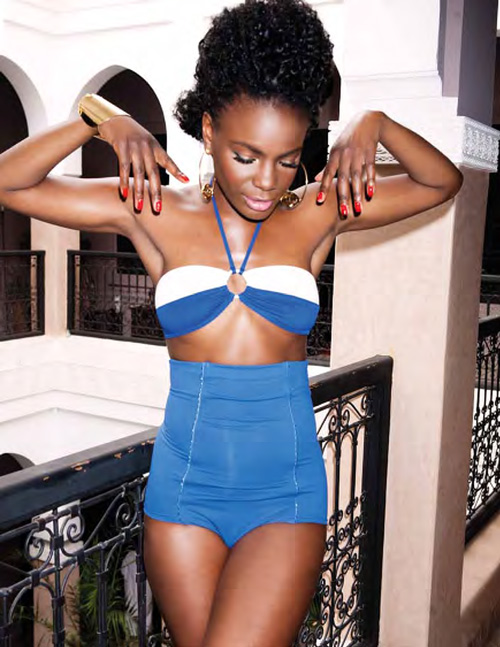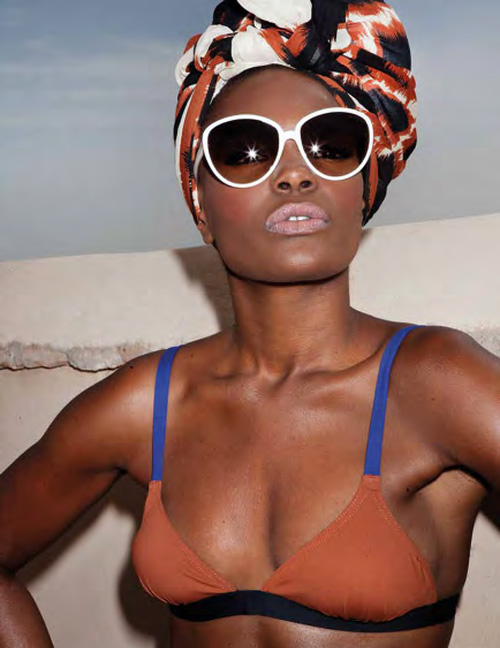 Shingai whose incredibly powerful style is infused with a very African brand of flamboyance, has 'tude by the truckload. Her fans know that she's quite the amped up performer. And the editorial, called "Black Panther" brings it brilliantly to the surface. (The accompanying interview, for anyone who speaks French, is also a nice read – Shingai even mentions her goal to complete a London-Brigton course on a leopard-print bicycle.)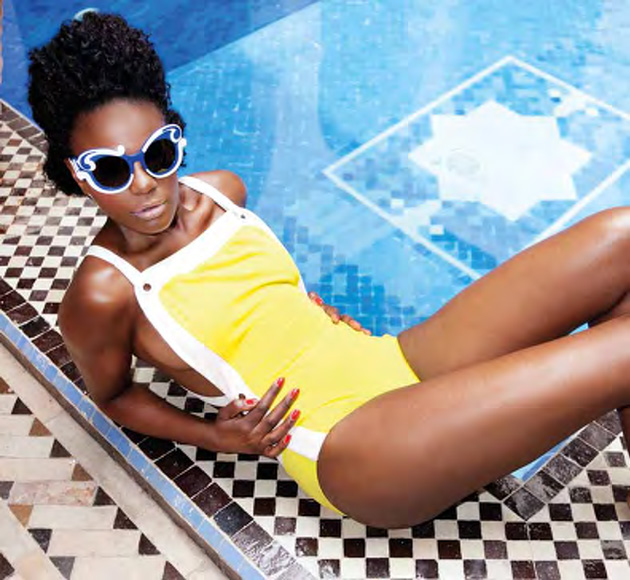 Styled delightfully by Flora Zoutu. Jolijn's usual hard-edged beauty shines through… Fashion includes Aurélie Bildermann, Tom Ford Eyewear, Viv Westwood and others. Catch it in the current issue of Modzik (with a track by The Noisettes as a sweet bonus).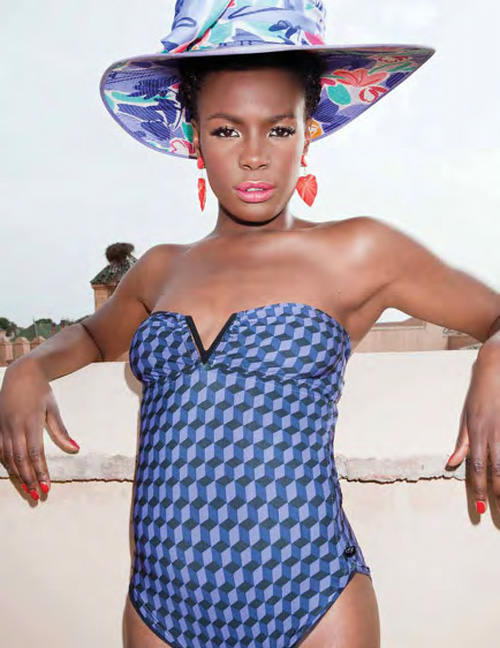 Isil Gun & Tag Christof