.
Saul Williams / A Small Conversation
"…[poetry] is somewhere between an anchor and a compass…"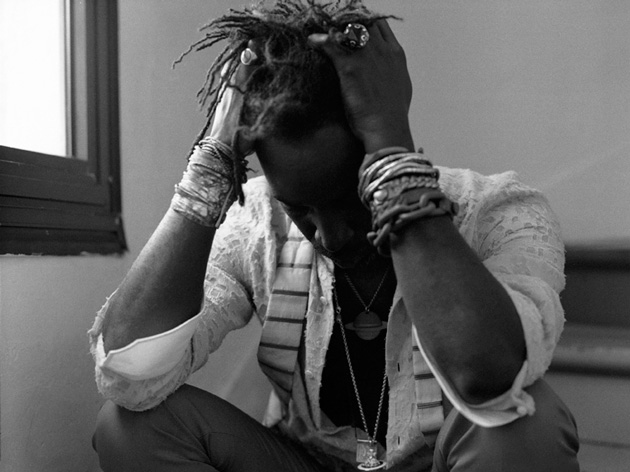 The Blogazine had a long, intense conversation with legendary slam poet and hip hop artist Saul Williams in his adopted home of Paris recently. Just before the launch of his drastically different fourth album, Volcanic Sunlight on Columbia / Sony Records – as Vicky Trombetta was shooting him for a recent editorial – we talked poetry, war, and existing as an artist in Paris.
Saul is rare among pop culture figures for his progressive, thoughtful politics and his introspection-driven art, and this conversation is nothing if not introspective and thoughtful…
This short, edited by Daniele Testi, is a rare glimpse into the artist's vision of the world. And even when not performing, Saul is an incredibly eloquent speaker. Watch the video twice to really take it all in.
Also, don't miss Vicky's editorial of the artist in the last issue of Modzik.
Tag Christof – Images courtesy 2DM