.
Vicky Trombetta / Wonderland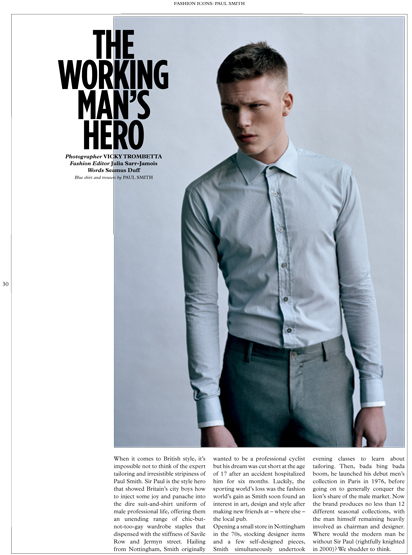 New issues of Wonderland are always killer. And the latest, The Reality Issue" is covered in pop siren Sky Ferreira (or Tyler, The Creator). And to make it even better, Vicky Trombetta shot five pages for the opening of the issue, all styled by Julia Sarr-Jamois. Utilitarian icon was the name of the game, with features The Alligator (Lacoste), The Accidental Genius (Dr. Martens), Master of the Bulge (Calvin Klein), The Working Man's Hero (Paul Smith) and The Grandaddy of Denim (Levi's). And Tommy and Tasha Franken from Elite modelled gorgeously.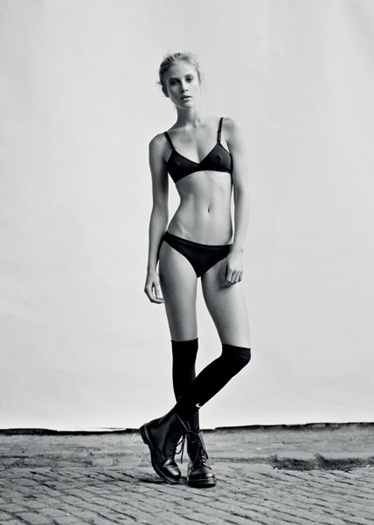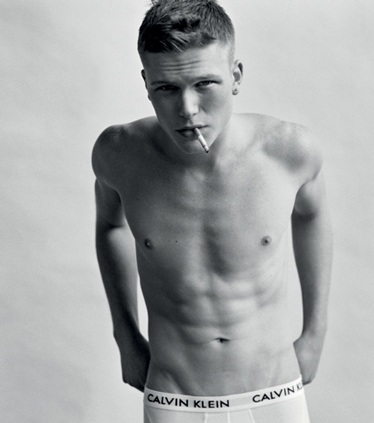 In addition to Vicky's series are editorials by Rafael Stahelin, Daniel King, Kevin McIntosh, John Balsom, and Driu & Tiago. Plus, two fantastic interviews with the covers stars, cheekily called "The Creation" and "The Sensation." And since the issue deals heavily with pop culture's current obsession with reality (departing from Editor-in-Chief Huw Gwyther's thought-provoking editor's letter), there is a thick section of features on Gaspar Noé, Wim Wenders, and a host of photos and words of individuals dubbed Reality Royalty.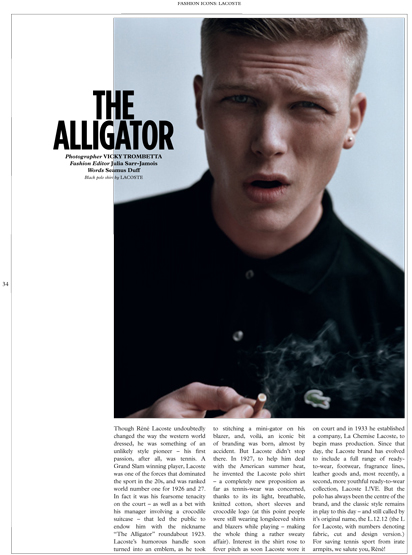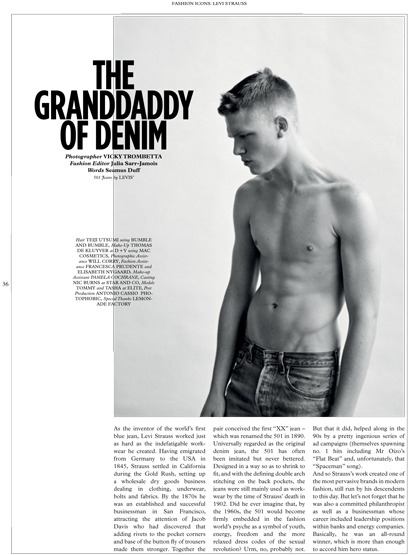 Tag Christof