From Heritage to Today
The last few seasons have seen a strong lean back towards heritage brands and classic workwear. Trusted, original, authentic and functional, brands such as Redwing, Woolrich, Pendleton, Filson, Gloverall and Levi's among many others are associated with the rugged outdoor life and real hard work.
We've taken a look at some original vintage items featured in the "Vintage Menswear" book, which is a beautiful collection of archive pieces from the Vintage Showroom in London, collated together in one book, which boasts original sportswear, military and workwear items which still inspire today's brands and designers.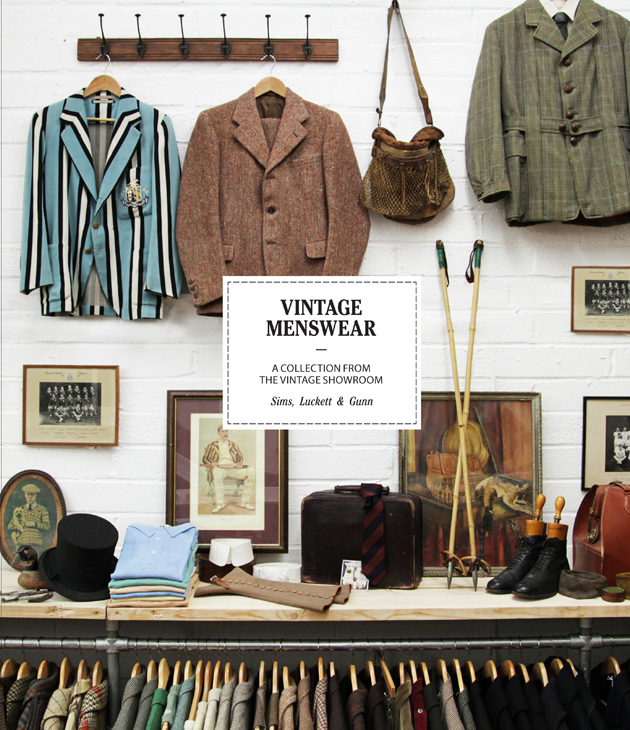 Let's start with the trench coat, originally a civilian item but later used for military use. Key features are double breasted, wide lapels, storm flap, shoulder straps and belted waist and cuffs. An iconic piece which might conjure up images of Dick Tracey or Inspector Clouseau. One thing is for sure, it's timeless, stylish and it means business. Fast forward to 2012 and a key fashion trend seen on the streets for women is the oversized trench coat, worn layered and relaxed with the sleeves rolled up.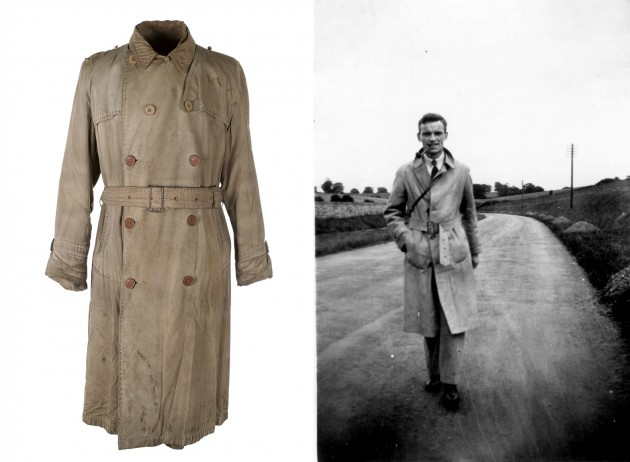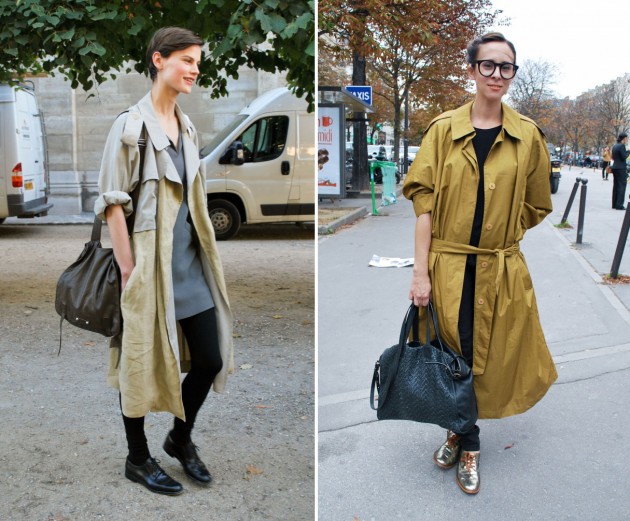 The Parka jacket; a functional heavy, hooded and fur-lined jacket, – originally invented by the Caribou Inuit (Eskimo) of the Arctic region to protect themselves from the extreme wind and freezing temperatures whilst hunting and kayaking – is still a key trend in young urban street fashion. Here, featured from the Vintage menswear book, are an U.S. Army 1942 snow parka, a 1950s Hunting parka and a 1960s expedition parka. If we take a look at designer menswear of today, we see how Nigel Cabourn has translated these original features and details into a contemporary "Antarctic Smock" as it is named, using modern fabrics and styling, the item takes on a whole new modern and fresh look.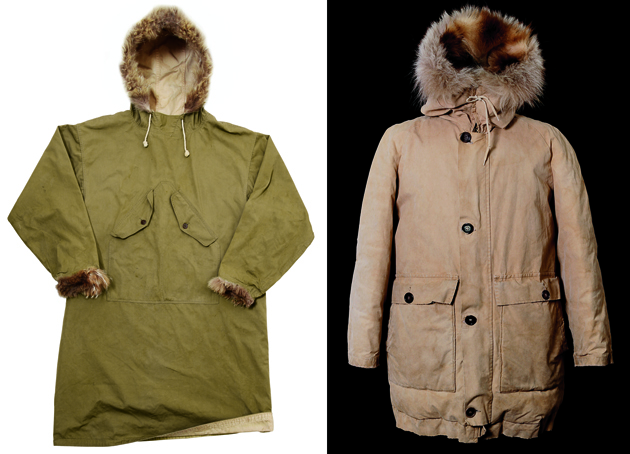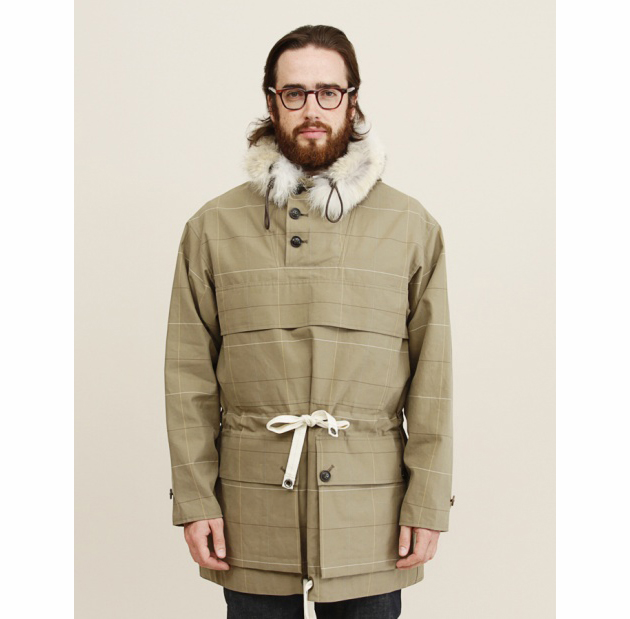 So why the nostalgic obsession with all things heritage right now? It seems people have a need to re-connect with a time when these clothing items represented labour, hard work, outdoors and getting your hands dirty. With many of us sitting in an office in front of a computer screen for a big part of the day, perhaps we feel more in connection with nature and our ancestors if we are sporting a pair of red wing boots, artificially aged and worn-in jeans with a fur-lined parka on the back of the chair, ready to be put on at the end of the day to brave the commute home.
Tamsin Cook – Images courtesy of the "Vintage Menswear" book of The Vintage Showroom, Nigel Cabourn