Prinzessinnengärten: Berlin's Urban Garden of Eden
Like a quintessential utopian oasis, the Prinzessinnengärten was in 2009 one of the first urban garden projects to be initiated in the capital city of Germany. Since then it has become a cherished sanctum where one can unwind from the stresses of the city, enjoy a first-class organic meal or come together, to experiment and learn the ins and outs of city farming.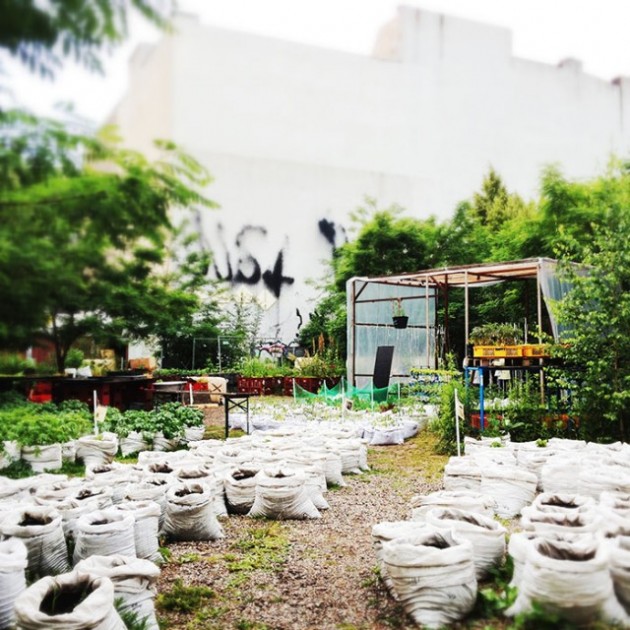 Robert Shaw, a filmmaker, and Marco Clausen, a bar owner and photographer, spearheaded this "pop up farming" project in Berlin's Kreuzberg district, after an inspiring visit to agriculta urbanas in Cuba. Along with the help of an extensive populace of volunteers, this former fallow wasteland was converted into a mobile farm of transportable organic vegetable plots. Today, the 6,000 square meter pasture consists of a highly diverse range of locally produced herbs and vegetables, all of which are grown without use of pesticides or other artificial substances. Furthermore, the fruits and veggies are cultivated in portable rice bags, baker's boxes or milk containers. Additionally, there is a honey-cooperation with a fellow beekeeper and at the little sheds, the reaped foods are available for purchase. When necessary, a change of location is fairly easily realised, due to the dynamic, mobile system that is created.
With all the labour-intensive harvesting and tending of foods and plants on this urban farmland, a devoted community has been established. It has become a collective that is first and foremost premised on urban agriculture and sustainable living. In view of this, the Prinzessinnengärten provides an attractive haven for anyone with aspirations to seed, weed and exchange knowledge on organic food and nutrition, biodiversity, planting techniques and even climate control. Yet with the same zest one can also choose to retreat in the wooden ready-made library or in the cafe under the dotted willows, while enjoying a freshly prepared vegetarian meal.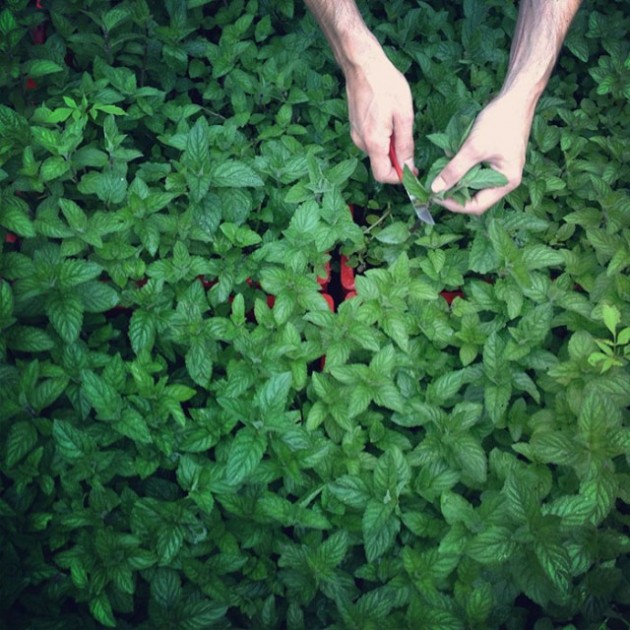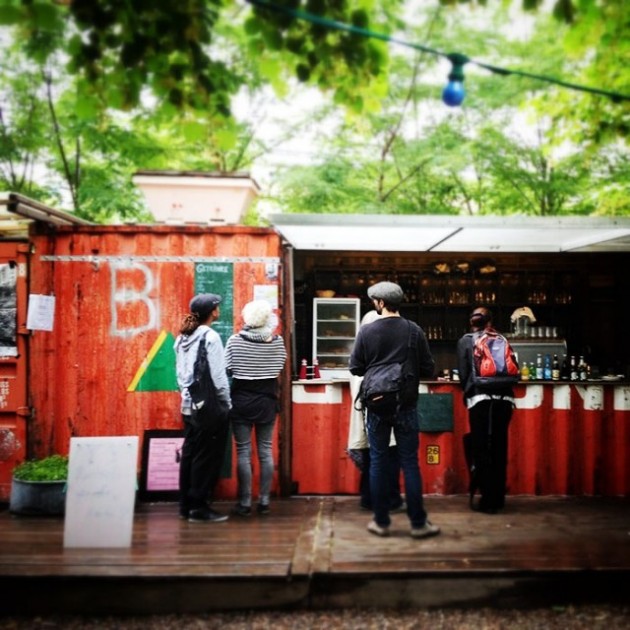 If anything, this urban gardening project illustrates the feasibility to go green amid endless blocks of grey, converting abandoned urban lots into small green beds of fruits, fauna and veggies. As such, it is a good reminder of how small scale interventions can kindle active citizenship to collectively ignite a new, greener lease of life.
And although the word on the streets claims that real estate developers have set their eyes on this green city lung, thus far this local Garden of Eden continues to flourish, evolve and cultivate a greener consciousness.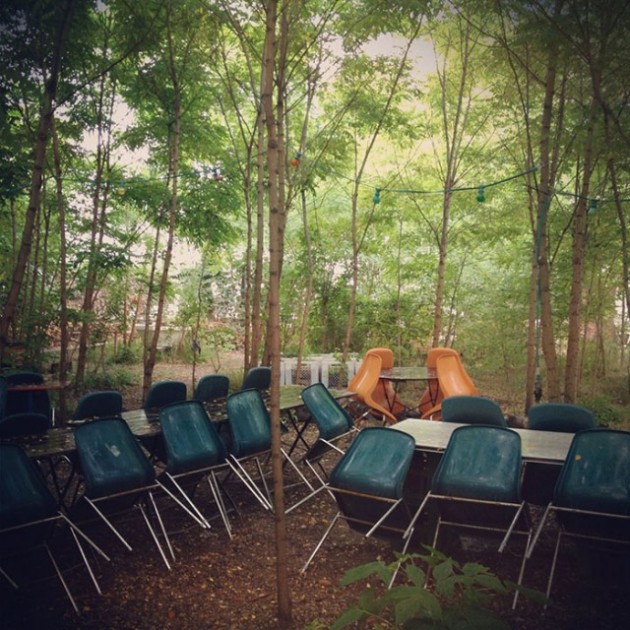 Claire van der Berg – Images courtesy of Prinzessinnengärten