Just because it's summer it doesn't mean you have to ditch your art interest, at least not in Berlin where luckily many galleries, museums and venues keep their doors open with interesting shows or festivals. To guide you through the summer jungle, The Blogazine has made a selection of some of the best things to see in Berlin this month.
Tanz im August

If you're even the slightest into contemporary dance or performing arts in general, Berlin is really the place to be in August. The annual festival Tanz im August will spread out across the city with a program of performances by young talents as well as legends who made postmodern dance history, such as Trisha Brown Dance Company that will perform Early Works from the 1970's; a trio of iconic choreographies by the legendary choreographer. Another giant is Steve Paxton, godfather of contact improvisation technique and a member of the genre-defining dance collective Judson Dance Theater in New York since the early 1960's, performing his work Bound from 1982.
On different locations in Berlin, 15th-31st August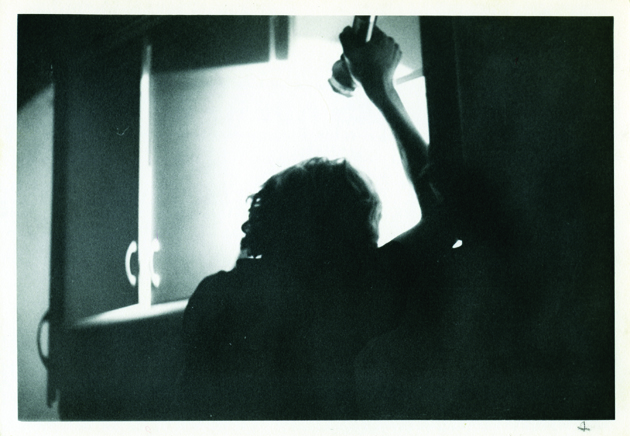 Kraftwerk at Sprüth Magers

Electronic pioneers and musical history makers Kraftwerk have been performing and presented in gallery and museum environments since the beginning in the early 1970's, but this exhibition at Sprüth Magers is the first solo show dedicated to the group's work in Berlin. On view is a 3D video and sound installation entitled 1 2 3 4 5 6 7 8, specially developed by Kraftwerk for the gallery in 2013, relating to their album titles since 1974. Creating the soundtrack to the digital age of the 21st century already four decades ago, their complete audio-visual performances and "sound-paintings" still pin down the information era and the love relationship between men and machines today, something that the show at Sprüth Magers also proves.

On view until 31st August.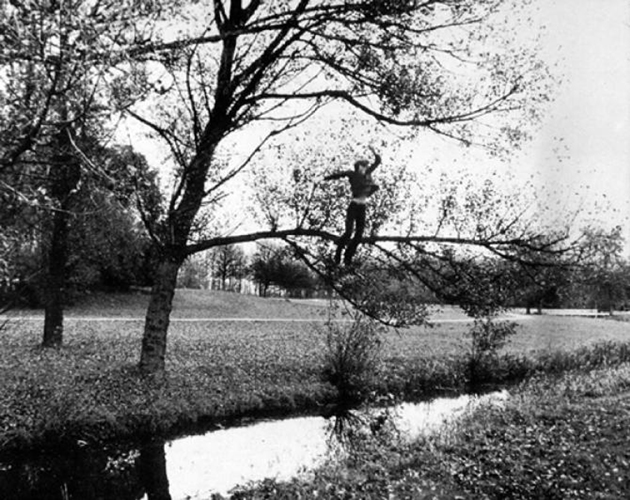 Bas Jan Ader at Klosterfelde
After 18 years and 104 exhibitions, the Berlin gallerist Martin Klosterfelde is closing his gallery due to personal reasons. Don't miss the last chance to visit Klosterfelde and see the solo exhibition In Search of the Miraculous by Bas Jan Ader (1942-1975), the Dutch-born and California-based artist who mysteriously disappeared in 1975 when he set sail on what was to be the smallest sailboat ever to cross the Atlantic, during the execution of the second part of his project, entitled as the exhibition. The show at Klosterfelde includes rarely before shown vintage photographs of two of his most important works – In Search of the Miraculous (One Night in Los Angeles), where dark and shadowy images show Ader walking all night with a flashlight, and studies of his work I'm Too Sad to Tell You, revealing the artist in the act of crying. Intense and personal, exploring the frailty and instability of humanity – perfect to prevent the approach of a sun stroke.

On view until 10th August.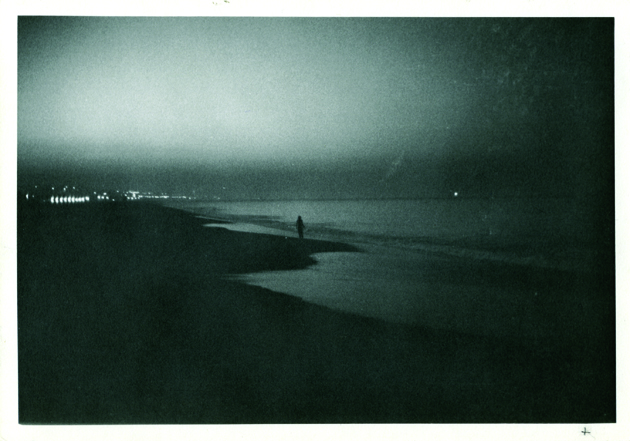 Helena Nilsson Strängberg – Image courtesy Klosterfelde/Bas Jan Ader