Milan is continuing its effort to become the new key fashion city for young talents. The recerly held Fashion week and the events held during the week, are just some recent examples of a long mission to draw new talents to the Italian fashion metropolis. So even though the shows have closed for this time and moved on to Paris, we had to summarize the best upcoming designers from the week in Milan before moving on to France.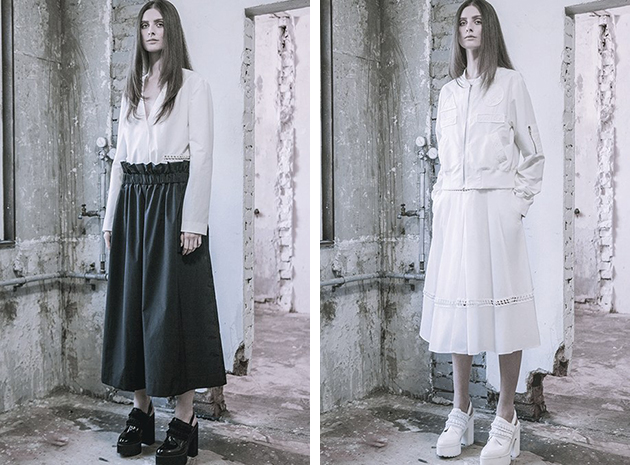 J Koo, a Korean brand founded by designers Jinwoo Choi and Yeonjoo Koo, presented a Spring collection inspired by the youth culture. They embraced the cool aspects of street wear and combined them with tailoring and lace – an interesting fusion that makes them a brand to look out for in the future.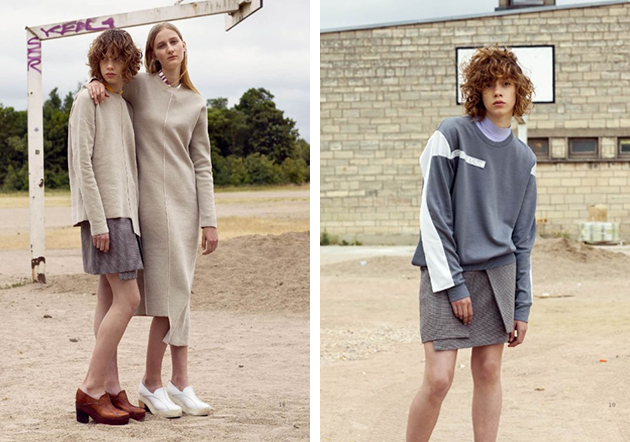 Aalto, a brand founded by Finish designer Tuomas Merikoski, was also participating in Milan Fashion Week as one of the designers that took part in Italian Vogue's selection at Palazzo Morando. Finland is not often mentioned alongside other Scandinavian countries such Sweden and Denmark when the topic of Scandinavian fashion is treated. Merikoski proves, on the other hand, that hat is a big shame, since he and many other Finish designers deserve to be included in that discussion. Aalto's latest collection is inspired by the sun which is shining most of the day and night during Summer in Northern parts Sweden, Finland and Norway. The collection is also a celebration of youth and freedom, a theme that captures his design aesthetic where urban, modern, architectural and international are some of the key words to categorise it.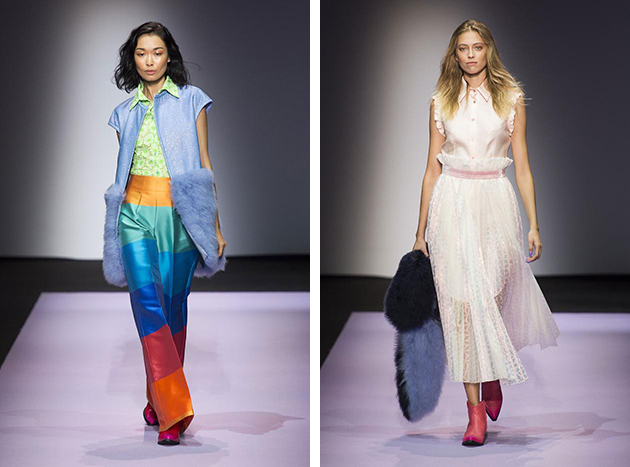 Daizy Shely, an Israeli designer, is the winner of Italian Vogue's talent competition "Who is on next" from 2014. She founded her brand in Milan in 2009 and showed her Spring/Summer 2016 collection at Giorgio Armani's Armani/Teatro. While her latest collection can be compered to J Koo and Aalto's, it represents a third, different take on the youth culture theme. Built around colours, patterns and mixing materials, the final result is a collection that succeeds in being both wide and narrow in terms of pieces and concepts, making us wonder whether the future of fashion isn't indeed in Milan.
Hanna Cronsjö