Markus Schinwald | Between Past And Future
Feverish preparations for holidays are under way, and while most people are getting ready to leave the hot Milan, the ones still in the city could profit these last weeks to visit art exhibitions before their finissage waiting for the next season. Among the shows on view until the end of July, we chose to suggest you Old Wants – Young Desires by Salzburg-born artist Markus Schinwald (b. 1973) at gallery Giò Marconi.
Schinwald's works rely on a trans-historical approach that mixes contemporary elements and ancient atmospheres leading back into the past, linking different periods to display the constriction of human bodies and their relation with the surrounding space.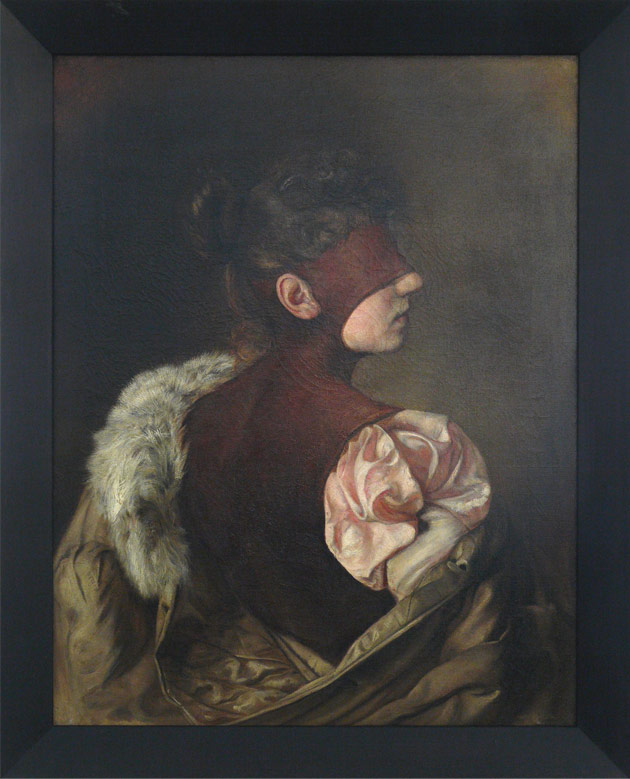 Amelie, Grita, Berth, Jasper, Lukas or Pepe are just some of the characters depicted by the Austrian artist in his restored and manipulated paintings and vintage prints: faces of bourgeois ladies and gentlemen from the 19th century, who are being suffocated by curtains and scarves wrapped around their faces, men and women tricked up with chains, metal clamps, stripes and bandages that remind of weird pieces of jewelry and, at the same time, fetish objects and prosthesis.
Markus Schinwald's small dark portraits are both macabre and freaky, though preserving the elegance, seriousness and above all composure of their hybrid creatures that puzzle and intrigue the viewers. Yes, because even if the weird tools initially cause uneasiness, they actually don't seem to be hindrances for the perfectly self-controlled figures.
The altered body, its connections with the mind and space; the relation between inner and outer, conscious and unconscious call to mind the study of an artist's renowned countryman, Sigmund Freud.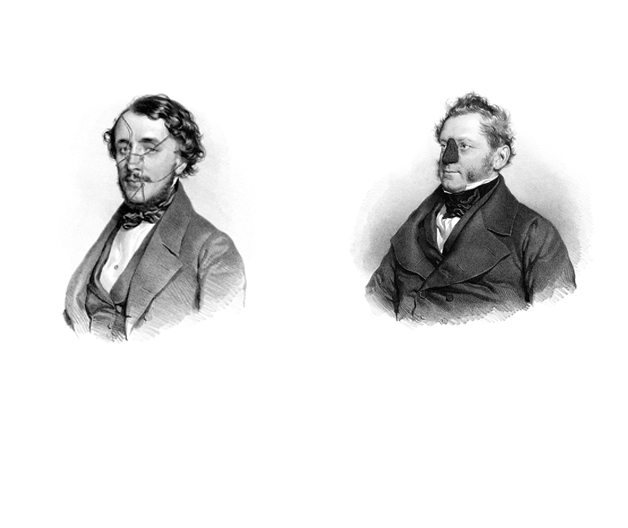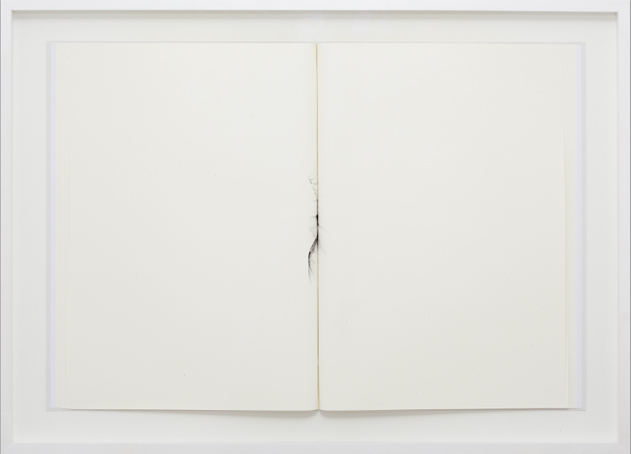 Beyond paintings and prints, the exhibition also presents three aquariums that interact with the gallery architecture. For this show, as already did at the 54th Venice Biennale, Markus Schinwald plays once again with the topic of "legs", displaying sculptures of chair legs that remind dancers' legs and, as an icing on the cake, a double projection of his famous film Orient.
Spending some time in a chilly and relaxed art gallery visiting a very high quality exhibition is definitely a good way to wait for summer holidays, don't you think?
Old Wants – Young Desires will run until July 27th 2012.
Monica Lombardi