Art Basel round 2 – Art Unlimited
Among the numerous sections that composed the format of the 43rd edition of one of the most important and high-level fairs all over the world, we chose to focus on Art Unlimited, a huge group show launched in 2000 and dedicated to super-size artworks. As each year, the fair basement hosted an exhibition displaying monumental works – video projections, large-scale installations, sculptures and performances – selected by the Art Basel Committee. Supported by their galleries, artists created site-specific projects, which seem to be thought for museum spaces without thinking about the rules of the market.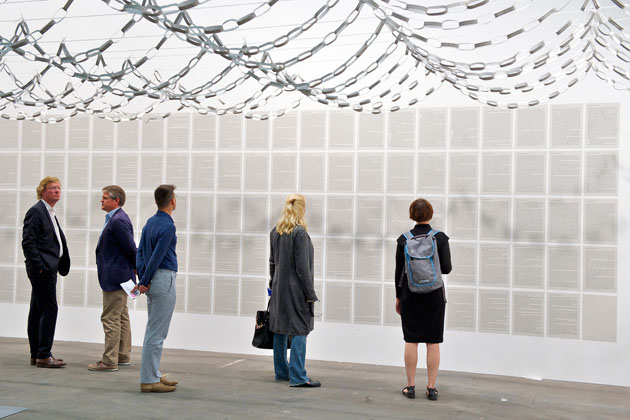 It's hard not to be attracted by the photo-realist painting by Rudolf Stingel, and not only because of the big size (335.3×475.2 cm). The canvas, impressively similar to a photograph and hung in a suggestively empty room, depicting the New York dealer Paula Cooper smoking a cigarette in a charming and theatrical position.
Another work capturing our attention was the installation entitled In Circles by Alicja Kwade, the Berlin based young Polish artist who explores by using different and often manipulated materials – metal plates, perforated metal, brass rings, euro coins, wood and glass panels, mirrors, neon tubes, bricks and so forth – the issues of authenticity and value of everyday life objects; while Shimabuku's film, Shimabuku's Fish & Chips, told the artist's personal and ironic version of the English ever-present traditional food, showing the slow encounter of a potato swimming to meet a fish.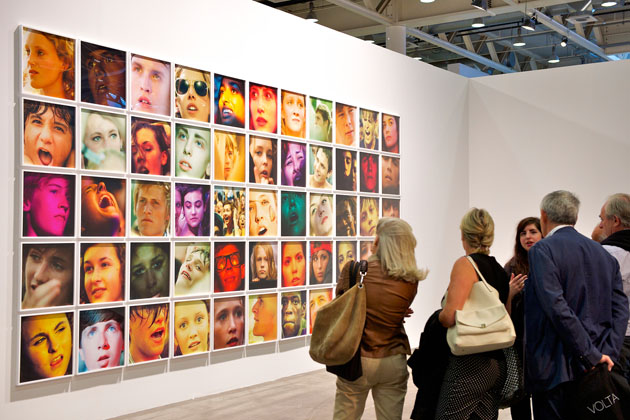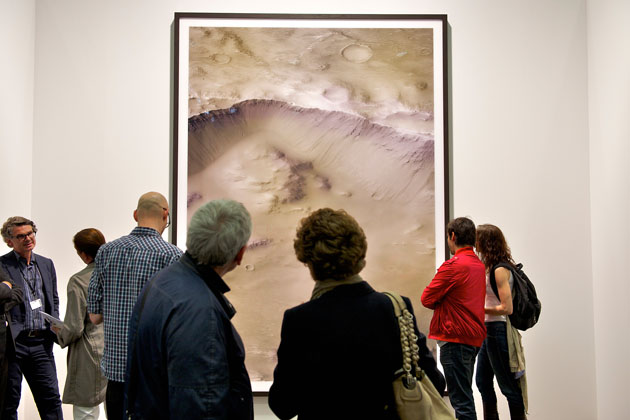 The photo-installation of 55 coloured pictures by Ryan McGinley closes the roundup of our selection. For this work, the American photographer – close to street artists, skateboarders and musicians – shot adoring and delighted fans during summer music festivals in United States and in Europe. In You and My Friends once again McGinley, was able to capture emotional moments of young people through intense close-ups, artificial colours and flaming lights.
Art Basel 2012 closed its door after 65.000 visitors and a very good (but not quantified) number of sales. The fair sustains its success thanks to the high quality of the galleries and works exhibited, and above all due to its ability to create unique cultural events that accompany and enrich its value year after another. We hope to see you there next year, or better yet, to see you in May 2013 for the first Honk Kong edition of Art Basel.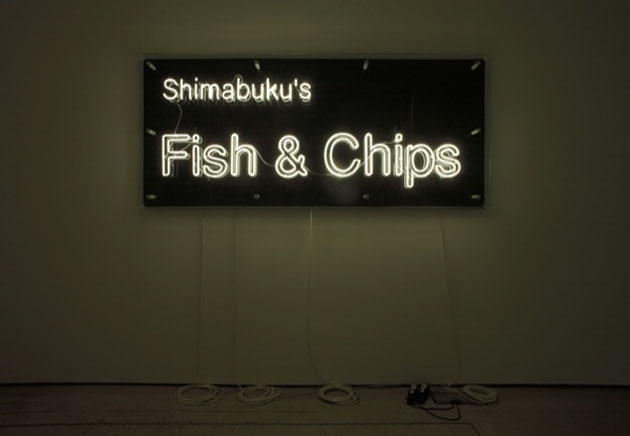 Monica Lombardi